Win Your Mates' Money in Paddy Power Club Games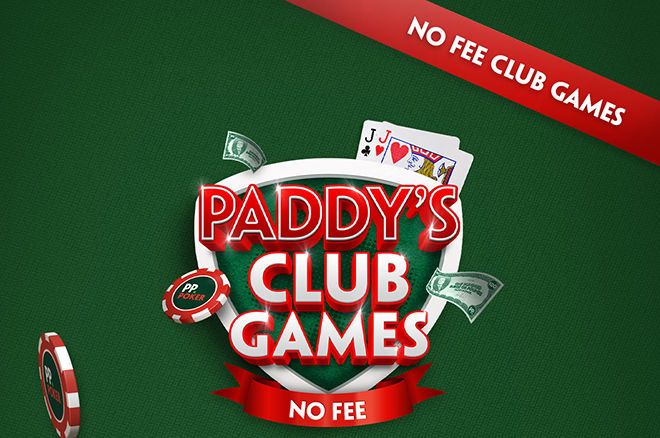 Everyone loves to win money at poker. It's a great feeling and one of the main reasons many of us continue playing this crazy game. If one thing is better than winning money from poker, it's winning the money that used to be in your friends' bankrolls!
The current climate is making it extremely difficult to meet up with friends for a game of cards. Thankfully, Paddy Power Poker has launched private Club Games that make it possible to create your own fee-free tournaments where you can battle with friends for money and those all-important bragging rights.
You have full control over your Paddy Power Club Games thanks to a wealth of options available to you. Setting up your own Club Games is frighteningly simple, too. A quick email to Paddy Power's awesome support team is all that's required and your private tournament magically appears in the tournament lobby within 48-hours.
Play £20 worth of tournament and receive £50 worth of prizes
Create your Club Games by sending an email to [email protected] and provide them with the following information:
The date and start time you required
The tournament's name and an eight-character password
Which game you want your tournament to be
The tournament's buy-in
Whether or not you want rebuys/add-ons available and how many
The speed of the blinds
The starting stack for each player
All you need to do then is wait a couple of day at the most before searching for your tournament's name in the lobby. Make sure all your friends are invited and have the password you chose when requesting the tournament setup and you're good to go.
Play Paddy Power Poker on the new iOS app
Create Your Paddy Power Poker Account Today
Obviously, you and your friends are going to need a Paddy Power Poker account if you want to lock horns with each other.
Download Paddy Power Poker via PokerNews and get ready to get your hands on a superb welcome bonus worth £50. Create your free Paddy Power Poker account, make a deposit and play at least £20 worth of Twisters, Sit & Go or multi-table tournaments and you'll all receive £50 worth of free play over the next five days.
Day 1: 5x £2 Twister tokens
Day 2: 5x £2 Twister tokens
Day 3: £10 Slots bonus with 20x wagering requirements
Day 4: 2x £5 Tournament tokens
Day 5: Entry to the special Sunday Tournament for new customers only where the prize pool increases by £10 for each entrant