It's The Final Week of the €15,000 Summer Freeroll Series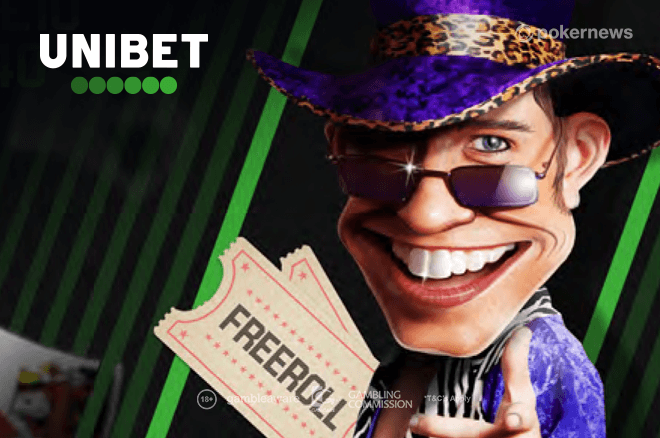 They say all good things must come to an end and that is the case with the €15,000 Summer Freeroll Series at Unibet Poker. We're already into the final week (doesn't time fly when you're having fun?) so if you've been on the fence about joining Unibet Poker now is the time to create your free account.
The €15,000 Summer Freeroll Series started at Unibet Poker on July 26 and continues right up until August 15. During this time, there are a series of daily and weekly freerolls for you to enjoy.
Daily freerolls take place every single day at 5:00 p.m. UTC and award €500 in cold, hard cash. The top 100 finishers in these daily freerolls also receive a free entry to the weekly freerolls where €2,000 worth of riches await.
Learn more about the Summer Freeroll Series
Every Unibet Poker players receives a free ticket to the daily freerolls every day during the promotion. These tickets expire at midnight of the same day, so make sure you use them otherwise you lose them.
There's no other way to get into the €2,000 weekly freeroll other than finishing in the top 100 of a €500 Daily freeroll. If you win more than one weekly freeroll ticket, you can use it to purchase a rebuy or an add-on if you make it through the rebuy period.
The next and final €2,000 weekly freeroll shuffles up and deals at 6:00 p.m. UTC on August 15. That doesn't leave you long to qualify for it, so download Unibet Poker via PokerNews when you get the chance to get the ball rolling.
Once you've created your free Unibet Poker account, you'll be ready to receive your welcome package. Unibet Poker gives you a €200 bonus that releases into your available account balance each time you reach a specific rake milestone.
€52k worth of prizes in the Summer Bootcamp
For example, €1 of your bonus is released once you generate a mere €2 in rake. A €4 cash reward is all yours once you've generated €10 worth of rake, and an additional €15 hits your account after hitting the €50 rake milestone. You'll get your hands on another €40 when your total rake hits €150, with the final €140 gifted to you after hitting €588 worth of rake.
The bonus expires 60-days after you create your account so get your grind on and see how much cash you can earn.
In addition to the welcome bonus, new players are invited to four weekly €500 freeroll tournaments, which run on Sundays, receive an €8 cash game ticket when you make a deposit and four €4 Unibet Open tickets.
| Level | Rake | Cash reward | Reward % |
| --- | --- | --- | --- |
| 1 | €2 | €1 | 50% |
| 2 | €10 | €4 | 40% |
| 3 | €50 | €15 | 30% |
| 4 | €150 | €40 | 27% |
| 5 | €588 | €140 | 25% |