Have You Tried The New Paddy Power Poker Mobile App Yet?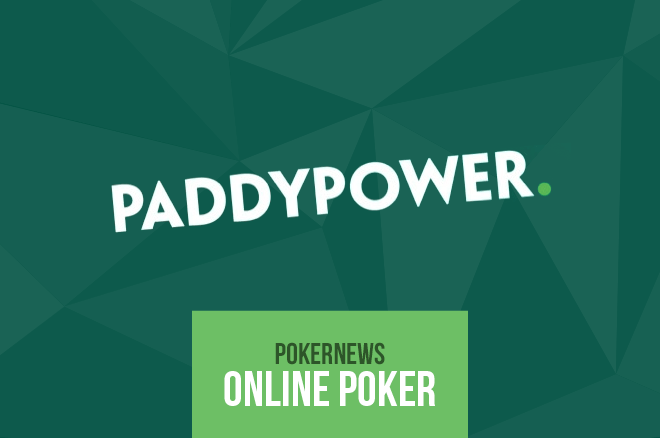 Being able to play from almost anywhere is one of the best features of playing online poker. All you need is a computer and an internet connection and you're good to go. But what if you're heading out of the house, or simply can't be bothered to fire up your computer or laptop? What if you want to play online poker while lounging on the sofa? That's where the Paddy Power Poker mobile app comes in.
Paddy Power Poker is more accessible than ever before thanks to its excellent mobile app. The app is available on Android and iOS-powered devices from the Goole Play and Apple App Store. It is the latter that recently underwent a complete overhaul.
The Paddy Power Poker iOS app is available to download right now so why don't you set it downloading while you read about some of its cool features here?
Play Mobile Poker in Portrait Mode
Play on the iOS app takes place while your phone is in portrait mode, which is far more natural for the vast majority of mobile phone users. Let's be honest, when did you last use your mobile in landscape orientation?
Portrait mode is great because Paddy Power Poker has revamped the table and betting buttons' layouts so everything is within thumbs reach. There's no more fiddling around with two hands trying to make the correct bet. We even managed to play a tournament while washing up the dishes! It's probably not the best idea to have your phone near a largish body of water, but it goes to show how easy using this app is.
Play for more money when teams score goals! Find out more here.
Lobbies have been improved significantly, making it easier, faster, and smoother than ever to find your favourite games. Paddy Power Poker has even made it possible to register for certain tournaments directly from the lobby. This is currently restricted to Twister jackpot sit & go tournaments, but is being implemented elsewhere soon.
It's now possible to configure and customise the betting buttons for cash games and tournaments. There's a whole host of options, literally, at your finger tips from betting percentages of the pot or setting bets in the number of big blinds. Playing poker on the go has never been easier.
Spend £20 to Receive £50
Paddy Power Poker has a superb welcome offer for new depositing customers from the United Kingdom and Ireland. Download Paddy Power Poker via PokerNews, make your first deposit before playing in £20 worth of multitable tournaments, SNG tournaments, or Twisters, and you'll receive a £50 welcome package across the next five days.
By the time the five days are up, you'll have enjoyed the following freebies:
Day 1: 5x £2 Twister tokens
Day 2: 5x £2 Twister tokens
Day 3: £10 Slots bonus with 20x wagering requirements
Day 4: 2x £5 Tournament tokens
Day 5: Entry to the special Sunday Tournament for new customers only where the prize pool increases by £10 for each entrant