Win Even When You Lose With Unibet's Double Trouble Promotion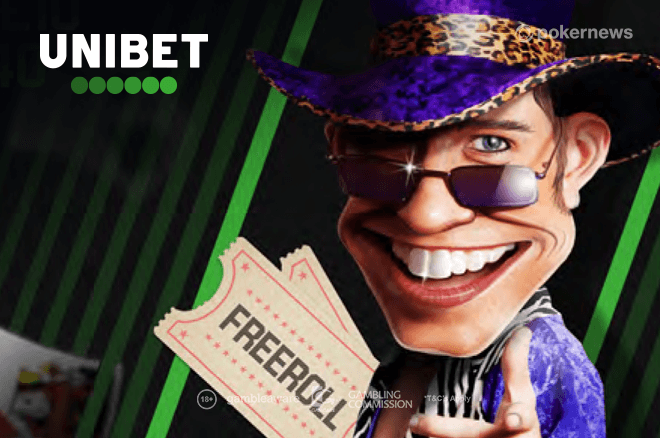 Have you ever found it a little bit strange how online poker sites' promotion seem to always reward players who have been running hotter than the sun? These players have already been winning then they get their hands on even more money, tickets, or similar.
Surely it would make more sense for online poker sites to reward players who've endured a torrid time at the tables? Give those players' bankrolls a boost when they've taken a hit. This actually happens at Unibet Poker thanks to the Double Trouble and Super Double Trouble tournaments.
Play For a Share of €4,000 in the Double Trouble Tournament
Unibet Poker's Double Trouble tournament takes place every Tuesday at 6:00 p.m. GMT. It's free to enter despite having a €4,000 prize pool up for grabs.
Come join the fun at Unibet Poker
Double Trouble pays out in an extremely flat manner, awarding the top 100 finishers exactly €40 each. The tournament is only open to players who have lost €20 or more in cash games during the previous week.
Super Double Trouble is another free Unibet Poker tournament with a €4,000 prize pool. This shuffles up and deals at 7:00 p.m. GMT every Tuesday and gifts the top 10 finishers €400 each.
Like its Double Trouble cousin, the Super Double Trouble tournament is only accessible by players who have suffered a losing week at Unibet's cash game tables. Anyone who's lost €200 or more in cash games during the previous week has the opportunity to get their hands on one of the €400 prizes.
These two tournaments are a fantastic idea and are unique to Unibet Poker. Giving something back to players who've endured losses is a great way of keeping them in the game longer. We love the concept.
Four more reasons to play at Unibet Poker
Join Unibet Poker and Claim Your €200 Bonus
Join Unibet Poker via PokerNews and get your hands on €20 worth of poker tickets and a welcome bonus of €200.
Download Unibet Poker and create your free poker account. Make a deposit of at least €10 and you'll receive one cash game ticket worth €8 and three tickets for Unibet Open satellites worth €4 each. Furthermore, you'll also get your hands on a €200 playthrough bonus.
The money from this bonus is released into your available balance as you hit specific rake milestones. Check out the table below for all the juicy details:
| Level | Rake | Cash reward | Reward % |
| --- | --- | --- | --- |
| 1 | €2 | €1 | 50% |
| 2 | €10 | €4 | 40% |
| 3 | €50 | €15 | 30% |
| 4 | €150 | €40 | 27% |
| 5 | €588 | €140 | 25% |
Hopefully, you won't need to fall back on the Double Trouble or Super Double Trouble tournaments, but it's good to know that Unibet Poker has your back if things don't go to plan in their cash games.