Play For a Share of $500K For Only $5.50 in the partypoker Big Game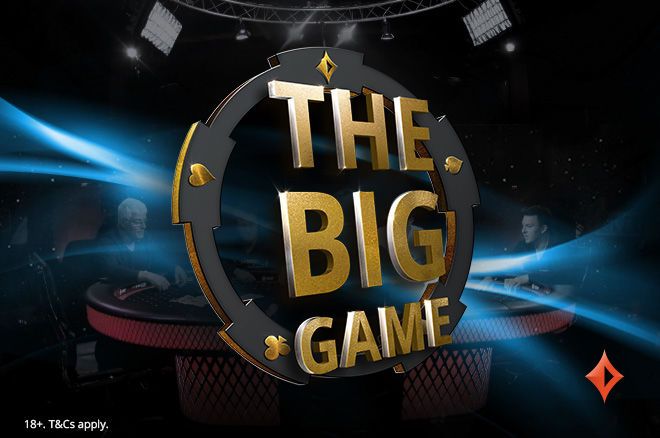 The Big Game runs every Sunday at partypoker and is the biggest tournament on the site's schedule in terms of buy-in.
Costing $5,200 to enter, the partypoker Big Game lives up to its name, especially as there is the not-so-small matter of a $500,000 guaranteed prize pool to play for.
Until recently, you could only win direct satellites into the Big Game or buy in direct.
There aren't many poker players who can just flick in $5,200 on a whim, not are there thousands willing to pony up $530 for a direct satellite.
partypoker realised this and completely revamped its Big Game satellites.
Now you can start your journey from only $5.50, or - if you don't want to pay anything at all, via via freeroll tournaments.
Among the satellites for the $500,000 Big Game are the special phased tournaments.
This format is perfect for players on a budget but who still want a shot at the big time.
Big Game Phased Satellites
Think of Phased tournaments in the same vein as a multi-day live event.
You play a Phased satellite until a predetermined level — then the satellite ends.
If you have chips in front of you when a Phase ends, you progress to the next highest Phase with that chip stack.
Rinse and repeat until you find yourself in the $500,000 Big Game with the stack you progressed with from Phase 3.
You can buy into the Big Games Phased satellites at any stage and can enter as many of the stages as you wish, but you can only take your largest stack through with you.
Qualify Online for the Big Game at partypoker
Register a free account to win your $5,200 buy-in from a freeroll!
REGISTER HERE

Big Game: $500K Gtd. Phase 1 satellites only cost $5.50 and run several times daily.
Navigate your way through a Phase 1 and take your chips through with you to the $55 Big Game: $500K Gtd. Phase 2 satellites.
Again, play your way through this stage to be entered in the $530 Big Game: $500K Gtd. Phase 3.
This is the final step. Progress from here and you'll be playing for a share of the $500,000 guaranteed prize pool on Sunday.
What's more, you can win your way into the $5.50 Phase 1s via freerolls that run several times per day.
Imagine playing for half a million dollars without having invested any actual money at all!
| Stage | Direct Buy-in | Prize | Notes |
| --- | --- | --- | --- |
| Freeroll | $0 | $5.5 Phase 1 tickets – auto reg for next Phase 1 | |
| Phase 1 | $5.50 | $55 Phase 2 tickets | Chips carried through to Phase 2 |
| Phase 2 | $55 | $530 Phase 3 tickets | Chips carried through to Phase 3 |
| Phase 3 | $530 | $5,200 Big Game Final tickets | Chips carried through to Final |
| Final | $5,200 | $500K Gtd in prize money | Two re-entries permitted |
Win a Big Game Buy-in at partypoker
Download partypoker via PokerNews, make your first-ever real money deposit at least £10, and enjoy £40 worth of and SPINS tickets.
Day 1: 1x $5 SPINS + 5x $1 SPINS tickets
Day 2: 4x $0.24 SPINS tickets + 1x $5 SPINS ticket
Day 3: 2x $3 SPINS tickets + 1x $5 SPINS ticket
Day 4: 4x $0.25 SPINS tickets + 2x $3 SPINS tickets
Day 5: 4x $0.25 SPINS tickets + 1x $5 SPINS ticket
Day 6: 5x $1 SPINS tickets + 1x $5 SPINS ticket
---