Take Your Poker Holiday to Casino Barcelona for the Christmas Poker Series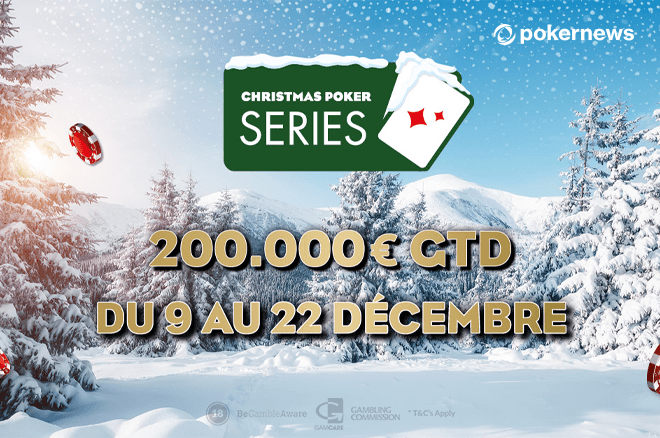 Table Of Contents
Are you looking for a poker holiday in December with affordable buy-ins and great weather?
Look no further than the €200,000 guaranteed Christmas Poker Series taking place at Casino Barcelona on Dec. 9-22. Barcelona is one of the most majestic cities regardless of the time of year and certainly won't disappoint during Christmas with the casino located steps away from the beach.
The festival features dozens of action-packed tournaments and satellites with buy-ins ranging from just €12 to €750! Of course, there will also be cash games at a variety of limits and games running around the clock during the festival.
Christmas Poker Series Main Event
The highlight of the festival is the Christmas Poker Series €300 Main Event on Dec. 11-15.
The tournament is a deep-stacked affair with players starting off with 30,000 in chips and four opening flights on Dec. 11-14. Blinds increase from 45 to 50 minutes throughout the tournament except during the final Turbo Day 1d flight where blinds move along faster at 20-minute increments.
Players will have plenty of opportunities to build a monster stack as not only is the structure great but players can reenter an unlimited amount of times until late registration closes at the conclusion of Level 14, which coincides with the second blind level of Day 2 on Dec. 14.
Those surviving the second day will compete for one more final day of action on Dec. 15 until a winner is crowned.
Although the €300 price tag should prove affordable to most players, you can get into the event much cheaper with a plethora of satellites with buy-ins ranging from just €12 to €60.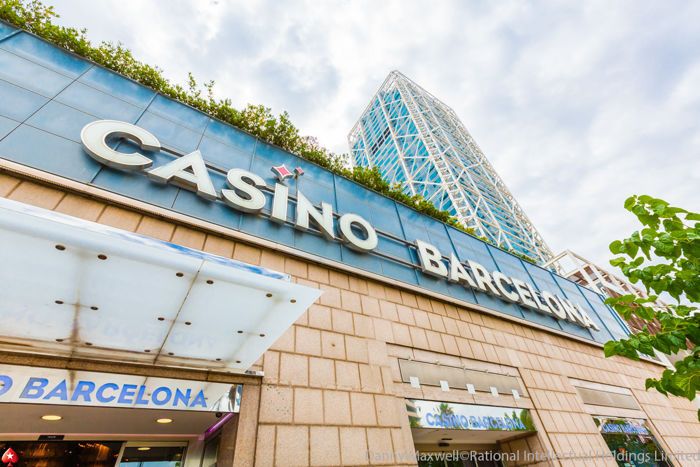 Other Multi-day Events
While the Main Event is the biggest attraction of the festival, there are plenty of other multi-day events littered on the schedule.
For those of you on a more limited budget, you might want to consider the Christmas Poker Series €85 Christmas Cup (Dec. 15-20), the Christmas Poker Series No Clock (Dec. 18-19) where the average stack will be 40 big blinds throughout the event, and the Christmas Poker Series €200 Second Chance (Dec. 20-22).
Players with bigger budgets weren't left out as there will be the two-day Christmas Poker Series €750 High Roller on Dec. 16-17. Even if on a budget, you can still play this event as you can get in via phased tournaments for €85 and satellites for €110.
2019 Christmas Poker Series Schedule
| Date | Time (CET) | Event | Buy-in |
| --- | --- | --- | --- |
| Dec. 5 | 8 p.m. | Satellite to Christmas Poker Series ME | €12 |
| Dec. 6 | 8 p.m. | Satellite to Christmas Poker Series ME | €12 |
| Dec. 7 | 8 p.m. | Satellite to Christmas Poker Series ME | €12 |
| Dec. 8 | 8 p.m. | Satellite to Christmas Poker Series ME | €12 |
| Dec. 9 | 5 p.m. | Christmas Poker Series Warm Up | €115 |
| | 8 p.m. | Satellite to Christmas Poker Series ME | €60 |
| Dec. 10 | 5 p.m. | Christmas Poker Series Deepstack | €115 |
| | 8 p.m. | Satellite to Christmas Poker Series ME | €12 |
| Dec. 11 | 4:30 p.m. | Christmas Poker Series Main Event Day 1a | €300 |
| | 8 p.m. | Satellite to Christmas Poker Series ME | €35 |
| Dec. 12 | 4:30 p.m. | Christmas Poker Series Main Event Day 1b | €300 |
| | 8 p.m. | Satellite to Christmas Poker Series ME | €60 |
| Dec. 13 | 4:30 p.m. | Christmas Poker Series Main Event Day 1c | €300 |
| | 8 p.m. | Satellite to Christmas Poker Series ME | €12 |
| Dec. 14 | 11:30 a.m. | Christmas Poker Series Main Event Day 1d Turbo | €300 |
| | 4:30 p.m. | Christmas Poker Series Main Event Day 2 | €300 |
| | 5:30 p.m. | Christmas Poker Series High Roller Phase | €85 |
| | 7 p.m. | Turbo Satellite to Christmas Poker Series Mini Xmas | €12 |
| | 9 p.m. | Christmas Poker Series Mini Xmas | €165 |
| Dec. 15 | 4:15 p.m. | Christmas Poker Series Main Event Day 3 | |
| | 4:30 p.m. | Christmas Poker Series Mini Xmas | €165 |
| | 5:30 p.m. | Christmas Poker Series High Roller Phase | €85 |
| | 8 p.m. | Christmas Poker Series Christmas Cup Day 1a | €85 |
| Dec. 16 | 4:15 p.m. | Turbo Satellite to Christmas Poker Series High Roller | €110 |
| | 5 p.m. | Christmas Poker Series High Roller Day 1 | €750 |
| | 8 p.m. | Christmas Poker Series Christmas Cup Day 1b | €85 |
| Dec. 17 | 5 p.m. | Christmas Poker Series High Roller Day 2 | €750 |
| | 5:30 p.m. | Christmas Poker Series 8-Handed | €100 |
| | 8 p.m. | Christmas Poker Series Christmas Cup Day 1c | €85 |
| Dec. 18 | 5 p.m. | Turbo Satellite to Christmas Poker Series No Clock | €12 |
| | 7:30 p.m. | Christmas Poker Series No Clock Day 1 | €100 |
| | 10 p.m. | Christmas Poker Series Christmas Cup Day 1d | €85 |
| Dec. 19 | 5 p.m. | Christmas Poker Series No Clock Day 2 | €100 |
| | 5 p.m. | Christmas Poker Series Small Bounty | €100 |
| | 8 p.m. | Christmas Poker Series Christmas Cup Day 1e | €85 |
| Dec. 20 | 4:15 p.m. | Turbo Satellite to Christmas Poker Series Second Chance | €12 |
| | 4:30 p.m. | Christmas Poker Series Second Chance Day 1a | €200 |
| | 5 p.m. | Christmas Poker Series Christmas Cup Day 2 | |
| Dec. 21 | 4:15 p.m. | Turbo Satellite to Christmas Poker Series Second Chance | €12 |
| | 4:30 p.m. | Christmas Poker Series Second Chance Day 1b | €200 |
| | 5 p.m. | Christmas Poker Series Big Bounty | €165 |
| Dec. 22 | 4:30 p.m. | Christmas Poker Series Second Chance Day 2 | €200 |
| | 5 p.m. | Christmas Poker Series Mixed Texas/Omaha | €100 |
| | 8 p.m. | Christmas Poker Series Bye Bye Tournament | €85 |