Your First Chance to Win a Moneymaker's Road to PSPC Ticket is Oct. 30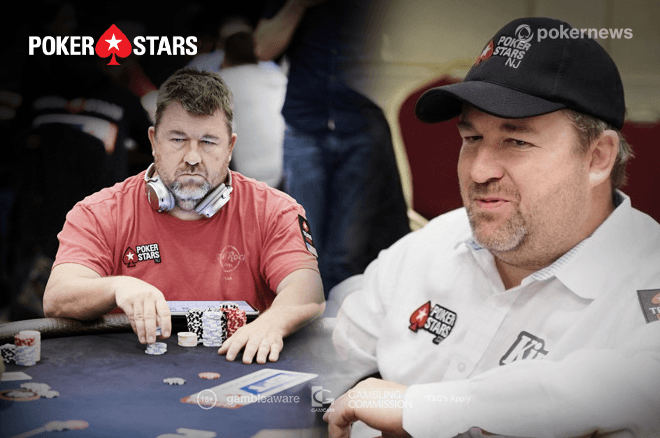 October 30th is the date the first of five PokerNews-exclusive freerolls that award tickets to the Moneymaker's Road to PSPC, Milton Keynes & London, Aspers so make sure that you are free to play.
The Moneymaker's Road to PSPC is a global tour headed by former World Series of Poker Main Event champion and Team PokerStars Pro Chris Moneymaker. The latest stop of the tour, and the final leg of the UK section, runs from November 4-10th at the Casino MK in Milton Keynes. Hundreds of players are expected to exchange £140 for the chance to play in the event with PokerStars adding a Platinum Pass for the 2020 PokerStars Players Championship (PSPC) to the prize pool.
Whoever wins the Milton Keynes leg walks away with the first place and a Platinum Pass for the 2020 PSPC in Barcelona. That pass awards its winner:
€22,500 buy-in to the 2020 PSPC in Barcelona
A six-night stay in Barcelona for the player and a guest
Money towards travel costs and expenses
There are five PokerNews-exclusive freerolls running every day from October 30th at 8:00 p.m. GMT. You can play in all five of them by downloading PokerStars via PokerNews and making your first-ever deposit. Do this and five tickets will be placed into your new PokerStars account that you can use to register for the PokerNews Moneymaker Special tournaments.
Each freeroll awards its winner a £140 ticket to the live tournament in Milton Keynes. These tickets are none refundable or transferable so please ensure you can travel to The Casino MK between November 4-10 where you could win a Platinum Pass.
The PokerNews Live Reporting team will be in Milton Keynes reporting on the Moneymaker's Road to PSPC even so you could find your name and photograph adorning the pages of PokerNews!
Grab Your $600 Welcome Bonus
If you would like to play in these freerolls and have a chance at a free 2020 Platinum Pass, you will need an account at PokerStars.
Follow the instructions below to help yourself to a bonus of up to $600 on your first three deposits provided that they are within 60 days.
Sign up for a free account
Enter the marketing code "PNEWS32"
Use the code "STARS600" at your first deposit
The Stars Group owns a majority shareholding in iBus Media/Oddschecker Global Media.