Best Online Poker Real Money Bonus Found at Unibet Poker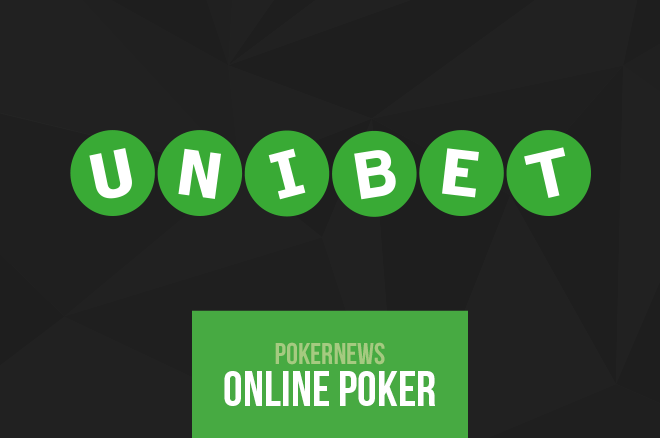 When choosing a new online poker room, you should weigh many options including game selection, softness of fields, reliability, banking, promotions, and of course, which room offers the best poker bonus for signing up.
Unibet Poker checks off all these boxes. Read on to learn more about the amazing welcome bonus you can get a hold of just by signing up to Unibet Poker through PokerNews.
Top Online Poker Real Money Free Bonus
When deciding what welcome package is best for you, it usually depends on what you get without making a deposit or what you can potentially get for making a small deposit. Unfortunately, most online poker rooms do not offer great packages if you aren't willing to deposit a whole lot, with Unibet Poker being one of the few exceptions to the rule.
The welcome bonus at Unibet Poker boasts amazing value for just a minimum of a €10 deposit. You can deposit much more if you feel like it, but you will get the same package giving small stakes and bigger stakes players chances at the same rewards.
Simply downloading Unibet Poker and making a deposit of at least €10 will instantly give you €20 in free tournament tickets. A ticket valued at €8 will be provided for cash games while you will also be awarded three €4 Unibet Open satellite tickets to what many call the best structured and most fun live poker tournament festival in Europe.
This is not all as Unibet Poker will also give you a chance to earn up to a €200 bonus. You heard right, on top of getting an instant 200 percent value in the form of tournament tickets on just a €10 deposit, you can also earn another 20-fold by earning chunks of a bonus. This is far better than a no deposit bonus that might award you just a few bucks.
Last but not least, the welcome package also includes four tickets to €500 Welcome Free-roll tournaments. If you sign up with a mobile device, this also works as a mobile poker bonus as well.
There is no special online poker promo code you need to use; simply click the box that indicates you want the poker-related welcome package when you sign-up for your free account at Unibet Poker and you will be on your way.