Play Online Poker Around the World at CoinPoker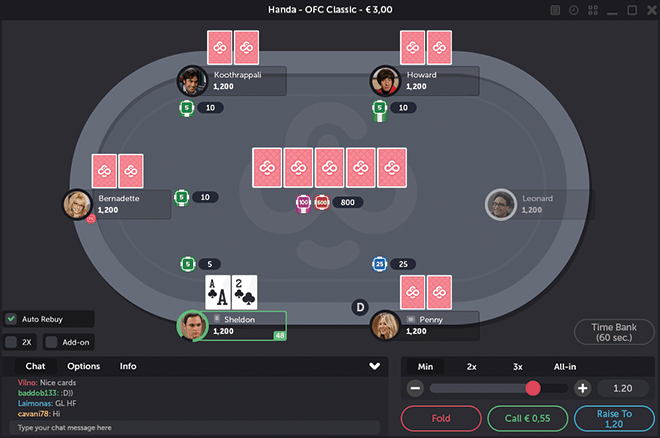 Cryptocurrency is all the rage right now with tens of thousands of people around the world trading digital currencies such as Bitcoin, Ethereum and Ripple.
There are many vendors that accept cyrptocurrency instead of actual, physical currency, but what about using these digital funds to play online poker with? This is now possible, thanks to CoinPoker.
CoinPoker is one of the world's first cryptocurrency online poker sites and it is already making waves in the industry. One of the positives about CoinPoker is that you do not need to be an expert in the field of cryptocurrency to get involved in it; in fact, quite the opposite is true.
The poker room is built on blockchain technology that offers value for both members of the cryptocurrency community and poker players alike. CoinPoker introduced a brand new cryptocurrency called CHP (chip), which is used to play poker online safely and is used in lieu of traditional chips purchased with dollars, pounds and euros.
Who is Behind CoinPoker?
CoinPoker assembled a team of industry professionals to first build the site, then launch it, and now continue developing the site and helping to keep it operating smoothly.
Rene Boutestijn is CoinPoker's Chief Development Office who has more than a decade's experience of working as an online gaming engineer. Boutestijn's expertise allow CoinPoker to be at the forefront of cryptocurrency online poker.
Boutestijn works alongside Justas Kregzde, CoinPoker's Chief Technical Officer & Smart Contracts Developer. Kregzde is the author and contributor to 10 published iOS and Android games and has, for the past three years, worked as an online poker software developer. He is now focused on blockchain and smart contracts-related projects.
Looking after all matters security related is Michael Josem, who has vast experience in online gaming security and fraud prevention. Josem previously worked at PokerStars and Full Tilt and has been active in the poker community for more than a decade.
Then we have Paulius Mikaliunas, who was previously the product manager for the TonyBet Network and was the Editor & Manager for the Baltic region at PokerNews. A former professional poker player, Mikaliunas' expertise lead to him becoming the co-founder of the Lithuanian Sports Poker Federation.
Covering Online Business Strategy & Digital Marketing is Alex Mishiev who has worked for major companies such as 888, Playtech and The Nation Traffic. Mishiev is an expert in his field and sits on the board of various e-commerce companies.
Last, but certainly not least, is Isabelle Mercier who is the Chief Community Manager for CoinPoker. Mercier has more than $1 million in live poker earnings, is something of an Open-Face Chinese Poker guru and has been nominated for Staff Person of the Year twice by the European Poker Awards.
CoinPoker also has a list of advisors who are considered to be among the best in their chosen field. These advisors are Mike Segal (Cryptography Expert), Danilo S. Carlucci (Marketing & Communications expert), Teresa Nousiainen (Poker and Community Expert), Brian Thomas Hall (Legal Advisor), Eugene Dubossarsky (Data Scientist) and Chadd Burgess (Quantitative Trader & Capital Markets Consultant.)
What Are CHP?
CHP is the name of the cryptocurrency used at CoinPoker. It is part of the Ethereum (ERC20) platform. Players at CoinPoker use the CHP to play online poker with, while cryptocurrency investors can trade it on the various exchanges much like investors do with stocks and shares on the stock market.
The value of CHP can increase and decrease like any other cryptocurrency. CHP's value, however, do not change value while you play. At time of writing, a single CHP was worth $0.105266, the most it has ever traded for and it doesn't look to be slowing down.
A CoinPoker blog article published on May 15 showed that CHP is set to rise to $2.30 in one year and as high as $16.37 in the next five years. Of course, there are multiple factors that can influence the price of any currency, but all of the early signs are positive and there is a buzz about CHP among trading forums and websites.
What Are the Positives to Playing at CoinPoker?
Isabelle Mercier said as CoinPoker was set to launch, "CoinPoker's key mission is to provide safe, transparent, and trustworthy online poker games. Blockchain opens so much more opportunities for the community even in those regions where fans of the game have constant payment problems, like Asia or Latin America. Players around the world can be confident that their funds will be secure, their cards will be random, and their games will be fair."
This brief statement highlights one of the major positives of using CHP to play online poker: it opens up the games to players all around the world, particularly those who have difficulty with payment processors. Using CHP for playing poker cuts down transaction times to seconds that were previously measured in days and allows players to take full control of their funds.
Also, there is plenty of transparency because CoinPoker's Random Number Generator (RNG) is on the blockchain.
Michael Josem, Head of Security for CoinPoker, believes blockchain technologies are capable of handling unfair play in addition to RNGs.
""The online poker community has been through a lot in the past couple decades with the poker room scandals leaving players with hundreds of millions in losses, with cheating cases that made players lose trust in regular RNG, even with dishonest users who utilise bots and cheat to win. We want to change it. We are developing a Fairplay blockchain-based security and fraud system that is going to help us discern the real players from the bots, preventing cheating. Casual players should have a chance to enjoy the game again."
The blockchain-based peer-to-peer security system is set to launch in October this year. There is a hybrid platform combining blockchain technology and standard online gambling security measures in place until the CoinPoker Fairplay Program is launched.
What Are the Negatives About Playing at CoinPoker?
Traffic at CoinPoker is low, as you would expect from a fledgling online poker site, but not as low as you would imagine. Some 730 players were online at 5:30 p.m. on May 16 and spread across 148 tables.
Both no-limit hold'em and pot-limit Omaha cash games were running with the majority of the action focused on blinds of $0.25/$0.50 with a handful of $0.50/$1 and $1/$2.50 cash games being played.
It was a similar story in the tournament lobby with eight tournaments running at the time of writing. The most popular tournaments were the Freebuy 2,500 CHP GTD which had all attracted circa 500 entrants, which is a positive if you play them as your chances of winning some free CHP are greater. Tournaments that commanded a 200 to 250 CHP buy-in had between 15 and 30 entrants.
What is the CoinPoker Software Like?
Regardless of how much value an online poker site's promotions have, or how well the site is portrayed by the poker community, it will ultimately fail if the software is not up to scratch. There is no danger of this happening to CoinPoker.
Creating an account is simple; you will be up and running in a few seconds. Once you have entered a valid email address and chosen a username and password, you are asked to verify your email address and a mobile phone number. This took literally 30-seconds when we created a CoinPoker account.
The cash game and tournament lobbies are clear, uncluttered and easy to navigate and you will find a wealth of options to choose from in the settings menu, including auto top-up in cash games, auto rebuy in tournaments, automatically mucking your hands, asking for a straddle (cash games only), and running the board twice.
You will also find plenty of visual options such as table themes, deck colors and playing card styles.
The action is quick and slick on both cash game and tournament tables with minimal pauses between the dealing of the community cards and between hands, much like you would expect on a more established online poker room; players at CoinPoker will not be disappointed with the look and feel of the poker software.
Sign-Up Bonuses and Promotions
CoinPoker does not currently offer a traditional welcome bonus and has gone down the route of adding value to tournaments in the form of free or added CHP. Freebuys, freeroll tournaments with an optional rebuy, run around the clock with 250 CHP prize pools, giving CoinPoker players the chance to get their hands on some free cryptocurrency.
There is also the inaugural Cryptocurrency Series of Poker (CSOP) scheduled for May 27 to June 3 where CoinPoker guarantees 10 million CHP will be won by its players.
Some of the previous promotions included being able to win a Tesla car!
Download CoinPoker for free and join the cryptocurrency online poker revolution.