Blaze Poker: A Whole New Way To Play Poker Has Arrived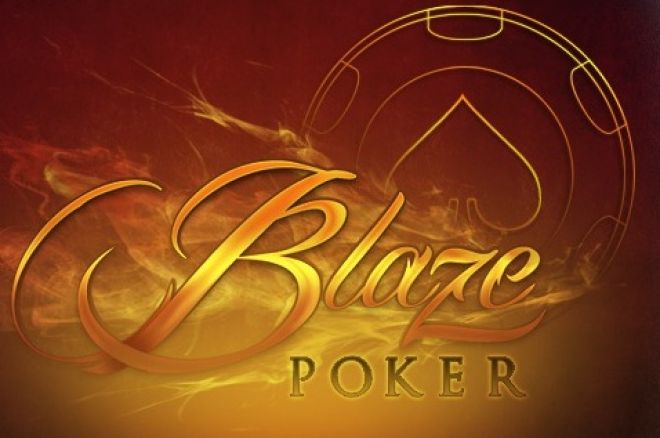 The way you play online poker could be changed forever thanks to the introduction of Blaze Poker on Ladbrokes Poker.
What Is Blaze Poker?
To put it simply Blaze Poker is the new, innovative, and exciting way to play online poker. It is an extremely fast-paced format of the game millions of people love and once you try it there is a chance you will never want to return to a standard online poker game.
Blaze Poker allows you to play hundreds of hands per hour, there is no longer any need to sit and wait patiently for premium hands, there is plenty of action and Loyalty Points rack up faster than ever before. But how does all of this happen? Keep reading to find out.
How Does Blaze Poker Work?
The way Blaze Poker works is frighteningly simple but extremely effective. Unlike in a standard poker game, when you join a Blaze Poker game you join a large pool of players rather than a single table. As soon the hand you are involved in is completed you are whisked away from your current table and placed on a brand new table with a new set of opponents.
The rules are still the same as a standard poker game, two pair still beats a pair, a set beats both of those and the Holy Grail of all poker hands is still a Royal Flush but one significant difference and where Blaze Poker comes into its own is with the fantastic Quick Fold feature.
As the name suggests, the Quick Fold feature allows you to instantly fold your hand and move onto a new table and be dealt a fresh hand without having to wait for the hand to be completed! Imagine looking down at your hole cards and seeing the ugly seven-deuce staring back at you. In a standard game you would have to wait for the action to get to you, you would fold and then have to wait until the hand was completed before you were dealt a new hand. This is no longer the case.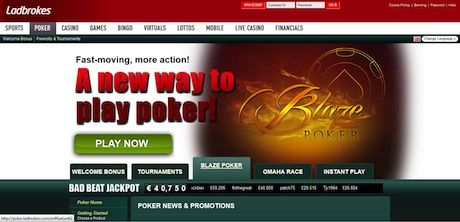 In Blaze Poker you can click Quick Fold and you will be plucked from your current table and placed on a new table with new hole cards. Don't like those either? Then just click Quick Fold again and once more you will be taken to a new table with new players and new cards!
Your opponents will not know you have used the Quick Fold feature as the state-of-the-art software will fold your old hand for you when the action reaches where you once sat! By this time you may have played several more hands on other tables.
What Are The Benefits Of Blaze Poker?
By now it should be obvious that Blaze Poker is played at a blistering non-stop pace that takes the excitement of online poker to a whole new level. Blaze Poker eliminates the need to sit around waiting for premium hands and allows you to play many more hands, in the same time frame, as a standard game.
Due to the sheer number of hands you will be able to play, Blaze Poker could see your win-rates soar to astronomical levels and you should be able to climb through the VIP levels faster than every before because you earn Loyalty Points in the same was as a standard cash game!
Blaze is the hottest new format of online poker and one that will reignite your love for this amazing game. Add some heat to your game today at Ladbrokes.com.