Schillhabel and Segebrecht Become GGPoker WSOP Online Bracelet Winners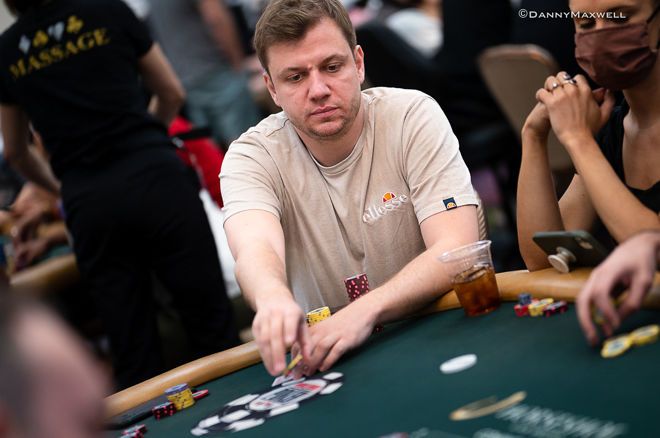 GGPoker is awarding 33 gold World Series of Poker (WSOP) bracelets between August 7 and September 27, and two players have already secured their piece of much sought-after poker jewelry. Stefan Schillhabel and Claas Segebrecht are the first two recipient of shiny, gold WSOP bracelets. Shillhabel took down the $500 Housewarming event while Segebrecht got the job done in the $1,111 Every 1 for War Relief tournament.
#1: $500 The Housewarming No-Limit Hold'em
The first of 33 bracelet-awarding WSOP Online events at GGPoker was the $500 The Housewarming, a tournament that drew in 5,099 players, who created a $2,422,025 prize pool; what a way to kick off the series! Such a massive prize pool meant the top four finishers saw their $500 investment swell to a six-figure sum.
"lllllllllllI" of Russia was the first of the nine finalists to find themselves void of chips. The Russian grinder walked away with a $29,640 score for their efforts. Taiwan's "chienyu" and "jimmothy" of the United Kingdom were the next casualties, their deep runs being rewarded with prizes weighing in at $39,526 and $52,709, respectively.
The pay jumps continued widening each and every time another head rolled. China's Zhen "Medusazzz27" Chen collected $70,288 for his sixth-place finish while Zeki "ZiZZi7" Soyirgaz of Turkey scooped $93,731 after progressing one place deeper. Soyirgaz was the last player to add a five-figure sum to their GGPoker account.
Fourth-place and an impressive $124,993 went to Mexico's "SensitivePea" before China's "Tony0056" crashed out in third for $166,681, sending the first bracelet-awarding event heads-up.
Stefan Schillhabel and Roman Kropmanns were the last two players standing. There was plenty riding on the result because not only was the difference in the payouts more than $70,000 but there was a WSOP bracelet on the line, too.
When the dust settled, Schillhabel had all the chips in play in front of him, thus becoming the first of 33 bracelet winners in the action-packed GGPoker series. Schillhabel received a bracelet and $296,409 in prize money, and now only need an EPT title to become a Triple Crown winner. Kropmanns walked away with a $222,272 payday to help numb the pain of falling at the final table.
| Place | Player | Country | Prize |
| --- | --- | --- | --- |
| 1 | Stefan Schillhabel | Austria | $296,409 |
| 2 | Roman Kropmanns | Brazil | $222,272 |
| 3 | Tony0056 | China | $166,681 |
| 4 | SensitivePea | Mexico | $124,993 |
| 5 | Zeki "ZiZZi7" Soyirgaz | Turkey | $93,731 |
| 6 | Zhen "Medusazzz27" Chen | China | $70,288 |
| 7 | jimmothy | United Kingdom | $52,709 |
| 8 | chienyu | Taiwan | $39,526 |
| 9 | lllllllllllI | Russia | $29,640 |
#2: $1,111 Every 1 for War Relief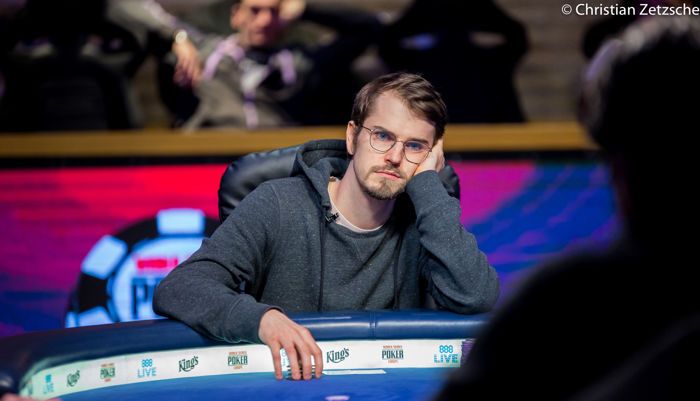 Claas Segebrecht finally got his hands on a WSOP bracelet after taking down Event #2: $1,111 Every 1 for War Relief. Segebrecht had come close to winning some poker gold on numerous occasions, albeit in the live arena, most recently in 2019 when he finished second in the €10,300 WSOPE Main Event to Alexandros Kolonias. Today, Segebrecht is celebrating becoming a world champion.
The $1,111 Every 1 for War Relief had a charity element to it, with GGPoker donating $111 from each buy-in to the National Bank of Ukraine. With 730 players buying in, an $81,030 donation is making its way to a worthy cause.
The lion's share of the $811,030 prize pool is now nestled in the GGPoker account of Segebrecht, $102,512 to be exact. He secured this princely sum after defeating Brazilian grinder Ramon "cancrivoro" Sfalsin heads-up, leaving the runner-up to collect $78,314.
It was a case of close but no cigar, regarding winning poker gold, for a handful of household poker names. Chris Klodnicki, Jeffrey "jumping gn" Reardon, Michael "MarathonOG" Carter, and Dzmitry Urbanovich each navigated their way to the final table but saw the victory slip from their grasp.
| Place | Player | Country | Prize |
| --- | --- | --- | --- |
| 1 | Claas Segebrecht | Austria | $102,152 |
| 2 | Ramon "cancrivoro" Sfalsin | Brazil | $78,314 |
| 3 | Benjamin Miner | Austria | $60,040 |
| 4 | RainMtime | Russia | $46,029 |
| 5 | Amir "Benrus5150" Farzaie | Canada | $35,288 |
| 6 | Dzmitry Urbanovich | Latvia | $27,054 |
| 7 | Michael "MarathonOG" Carter | Costa Rica | $20,741 |
| 8 | Jeffrey "jumping gn" Reardon | Canada | $15,901 |
| 9 | Chris Klodnicki | Canada | $12,190 |
2022 GGPoker WSOP Online Bracelet Schedule
| Date | DAY | UTC | EVENT | BUY-IN | Guarantee |
| --- | --- | --- | --- | --- | --- |
| Aug-18 | Thu | 18:00 | #4: $1,050 Bounty Deepstack No-Limit Hold'em | $1,050 | - |
| Aug-20 | Sat | 18:00 | #5: $315 6-Handed Bounty No-Limit Hold'em | $315 | - |
| Aug-21 | Sun | 18:00 | #6: $800 MONSTER STACK No-Limit Hold'em | $800 | - |
| Aug-22 | Mon | 18:00 | #7: Million Dollar Mystery Bounty - $1M Top Bounty Prize [Day 2] | $210 | $10,000,000 |
| Aug-23 | Tue | 18:00 | #8: $5,000 6-Handed NLH Championship | $5,000 | - |
| Aug-25 | Thu | 18:00 | #9: $525 Bounty Pot-Limit Omaha | $525 | - |
| Aug-27 | Sat | 18:00 | #10: $10,000 Heads Up NLH Championship [No Late Reg, 128 Cap] | $10,000 | - |
| Aug-28 | Sun | 18:00 | #11: $400 DOUBLE STACK Bounty No-Limit Hold'em | $400 | - |
| Aug-28 | Sun | 18:00 | #12: $10,000 Super MILLION$ High Roller NLH | $10,000 | $5,000,000 |
| Aug-29 | Mon | 18:00 | #13: $1,500 MILLIONAIRE MAKER NLH - $1M for 1st [Final Day] | $1,500 | $5,000,000 |
| Aug-30 | Tue | 18:00 | #14: $2,500 Deepstack Championship NLH | $2,500 | - |
| Sep-01 | Thu | 18:00 | #15: $777 LUCKY SEVENS Bounty 7-Handed NLH | $777 | - |
| Sep-03 | Sat | 18:00 | #16: $1,000 Ultra Deepstack No-Limit Hold'em | $1,000 | - |
| Sep-04 | Sun | 18:00 | #17: THE BIG 500 No-Limit Hold'em | $500 | - |
| Sep-05 | Mon | 18:00 | #18: $100 FLIP & GO No-Limit Hold'em [Go Stage] | $100 | $1,000,000 |
| Sep-06 | Tue | 18:00 | #19: $5,000 Pot-Limit Omaha Championship | $5,000 | - |
| Sep-08 | Thu | 18:00 | #20: $888 CRAZY EIGHTS Bounty 8-Handed NLH | $888 | - |
| Sep-10 | Sat | 18:00 | #21: $500 Ladies No-Limit Hold'em Championship | $500 | - |
| Sep-11 | Sun | 17:00 | #22: $1,050 WSOP GGMasters HR Freezeout NLH | $1,050 | $2,000,000 |
| Sep-12 | Mon | 18:00 | #23: $400 PLOSSUS [Bounty, Final Stage] | $400 | $1,000,000 |
| Sep-13 | Tue | 18:00 | #24: $2,100 Bounty NLH Championship | $2,100 | - |
| Sep-15 | Thu | 18:00 | #25: $315 Superstack Turbo Bounty No-Limit Hold'em | $315 | - |
| Sep-17 | Sat | 18:00 | #26: $600 DOUBLE CHANCE NLH [2-Stack] | $600 | - |
| Sep-18 | Sun | 18:00 | #27: $1,500 FIFTY STACK Bounty No-Limit Hold'em | $1,500 | - |
| Sep-19 | Mon | 18:00 | #28: $400 COLOSSUS [Final Day] | $400 | $3,000,000 |
| Sep-20 | Tue | 18:00 | #29: $5,000 Short Deck Championship [3-Stack] | $5,000 | - |
| Sep-22 | Thu | 18:00 | #30: $840 6-Handed Bounty No-Limit Hold'em | $840 | - |
| Sep-24 | Sat | 18:00 | #31: $1,050 Beat the Pros Bounty Freezeout | $1,050 | - |
| Sep-25 | Sun | 18:00 | #32: $400 The Closer NLH [Series Saver] | $400 | - |
| Sep-26 | Mon | 18:00 | #33: $5,000 WSOP Online MAIN EVENT [Day 2] | $5,000 | $20,000,000 |