Poker Hall of Famer Jack Binion on 2022 WSOP: "My Hat's Off to Them"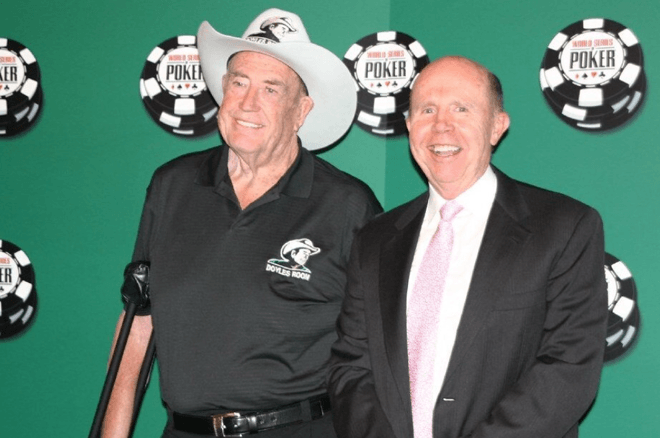 Table Of Contents
Almost 60 years ago, Poker Hall of Famer Jack Binion, 85, became the president of Binion's Horseshoe at the age of 26. Seven years later, alongside the casino's namesake founder and Jack's father, Benny Binion, the World Series of Poker (WSOP) was launched.
PokerNews recently had the chance to catch up with Binion, who resides in Las Vegas but still travels back to Texas where the Binion's originally came from in the 1940s.With the 2022 WSOP recently in the books, we asked his thoughts on the move to Bally's and Paris on The Strip as well as some other topics.
"My wife had a stroke and everything, and I usually don't go down there anyway," Binion shared, revealing that he did not have a chance to attend the 2022 WSOP. "I'm glad to see them do it, and I'll tell you what, Jack [Effel] and them guys have done a great job with it, and my hat's off to them."
Remembering Bob Hooks
When the WSOP first launched, one man who played a big role in getting it off the ground was the late Bob Hooks, a Texas gambler who had traveled with the likes of Doyle Brunson and Brian "Sailor" Roberts. PokerNews traveled to Texas and caught up with Hooks back in 2013 – read that feature article here.
"When we opened the cardroom, Hooks was one of the shift bosses," Binion recalled. "He had always been a professional poker player. I have to say this about Hooks. Hooks was a better player than people gave him credit for, but what he really could do, Hooks did not like to play with tough competition. He could be better than you'd think. He didn't care, Hooks was there for the money. Just to be kind of blunt about it, with weaker players Hooks could win more from them than anybody I ever saw. He just had it down to where he could entertain and beat them at the same time."
Hooks eventually moved back to Texas, but he and Binion still stayed in touch.
"We had a [Binion's Horseshoe] place in Louisiana for a time and Bob was coming over there and playing poker some, so I got to interact with him," Binion remembered. "Then he started playing a lot of poker up there in Oklahoma. Hooks had a great personality."
Doyle Brunson Movie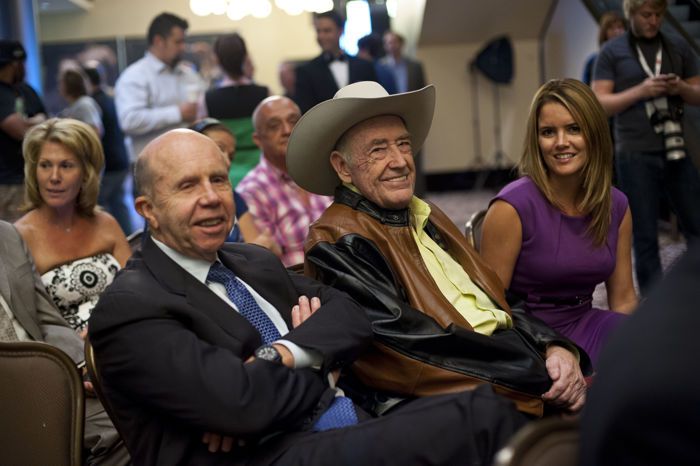 Few pairs of poker friends have endured as long as Jack Binion and Doyle Brunson; in fact, the duo still get together once a week for lunch in Las Vegas. Back in May, news broke that a movie was being made about Brunson, so what does Binion think about that?
"I don't know. You've got to have a plot and Doyle's life is a long one. I don't know, it depends entirely on the story," said Binion. "The movie has to be entertaining. Doyle has a pretty compelling story so hopefully, they can make a pretty compelling story out of it."
Given Binion has played such a long and prominent role in Brunson's life, does he think maybe his "character" would be in a biopic about "Texas Dolly"?
"Maybe, but it would be a very minor role because it doesn't fit into the plot probably," said Binion, "but anyways we'll see."
For more on Jack Binion, listen to him on the latest episode of the PokerNews Podcast:
Read more about the planned Doyle Brunson movie here!