Jason Koon Jumps in to Face Phil Hellmuth for $1.6M on HSD; Date Uncertain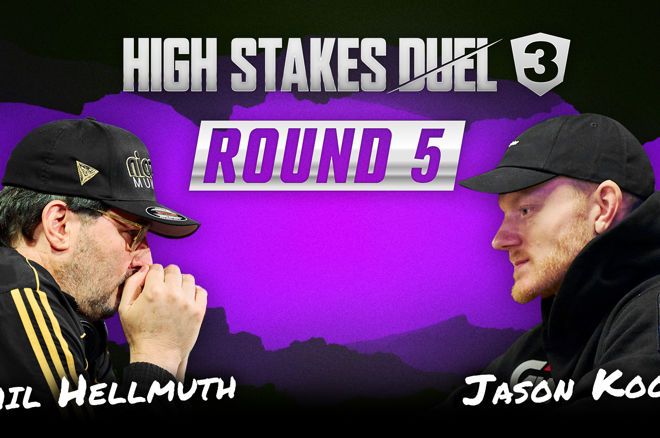 Jason Koon has stepped up to take the place of Scott Seiver, who backed out of a rematch, to face Phil Hellmuth on High Stakes Duel III for $1.6 million. However, the scheduled August 22 broadcast date has been changed at the request of the "Poker Brat," and an official date will be determined in the coming days.
Seiver lost in Round 4 — the $800,000 prize pool level — in May and agreed to a rematch. Citing personal reasons last week, he decided to opt out of paying another $800,000 to double the pot and take his shot at a second battle against the 1989 world champion.
That left the seat open for another player to compete, and there were many pros such as Bryn Kenney and Matt Berkey who expressed interest in taking on the 16-time WSOP bracelet winner. PokerGO, however, chose one of GGPoker's top ambassadors to replace Seiver.
How We Got Here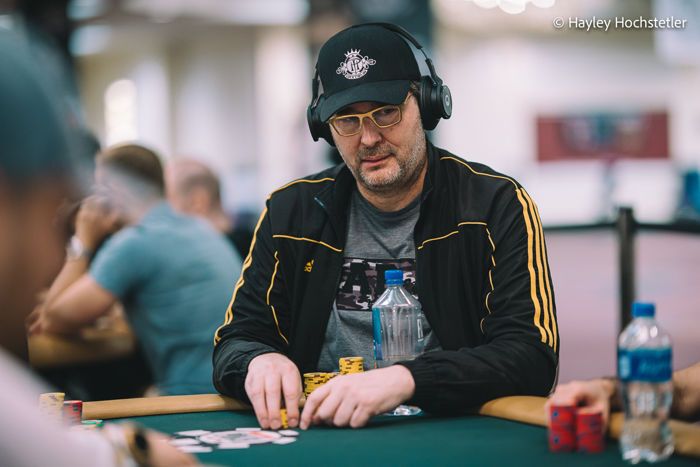 Hellmuth is an unprecedented 9-1 on High Stakes Duel, a PokerGO heads-up no-limit hold'em sit 'n go style production. The game starts with each player paying $50,000 to enter, and then the stakes double each ensuing round, but only the losing player from the previous round is on the hook to increase the prize pool.
In the first two series of games, the "Poker Brat" disposed of Antonio Esfandiari and Daniel Negreanu in three consecutive matches (six combined) for a $700,000 total profit.
He then rallied to defeat FS1 sports talk show personality Nick Wright, an amateur poker player, in Round 1 of High Stakes Duel III. After Wright declined a rematch, Tom Dwan then stepped in and won Round 2, handing Hellmuth his first defeat in eight matches. Hellmuth got some revenge and won Round 3 against "durrrr," and then beat Seiver in Round 4 after Dwan was unable to make it to Las Vegas in time for the filming.
As per the show's rules, a player must win three consecutive games before cashing out. Thus, Hellmuth couldn't just take the $800,000 pot and run after Seiver called it quits. Hence, why Koon, one of the top poker players in the world, will compete. He must pay $800,000 to enter and cannot cash out if he wins unless PokerGO can't find an opponent to pay $1.6 million to battle the GGPoker ambassador in Round 6.
Should Hellmuth come out victorious against a tough foe, he can call it a day and go home with a $1,350,000 overall profit (he's in for $250,000 total for paying to enter Round 1 and Round 3). The date for the match hasn't yet been set, but Hellmuth wouldn't accept the original August 22 date as he wants time to prepare for a new opponent.
Phil Hellmuth's High Stakes Duel Results
| Series | Round | Opponent | Result | Prize Pool |
| --- | --- | --- | --- | --- |
| HSD I | 1 | Antonio Esfandiari | Win | $100,000 |
| HSD I | 2 | Antonio Esfandiari | Win | $200,000 |
| HSD I | 3 | Antonio Esfandiari | Win | $400,000 |
| HSD II | 1 | Daniel Negreanu | Win | $100,000 |
| HSD II | 2 | Daniel Negreanu | Win | $200,000 |
| HSD II | 3 | Daniel Negreanu | Win | $400,000 |
| HSD III | 1 | Nick Wright | Win | $100,000 |
| HSD III | 2 | Tom Dwan | Loss | $200,000 |
| HSD III | 3 | Tom Dwan | Win | $400,000 |
| HSD III | 4 | Scott Seiver | Win | $800,000 |
| HSD III | 5 | Jason Koon | ? | $1,600,000 |
View the History of High Stakes Duel Here!
Why Jason Koon Makes Sense as a Replacement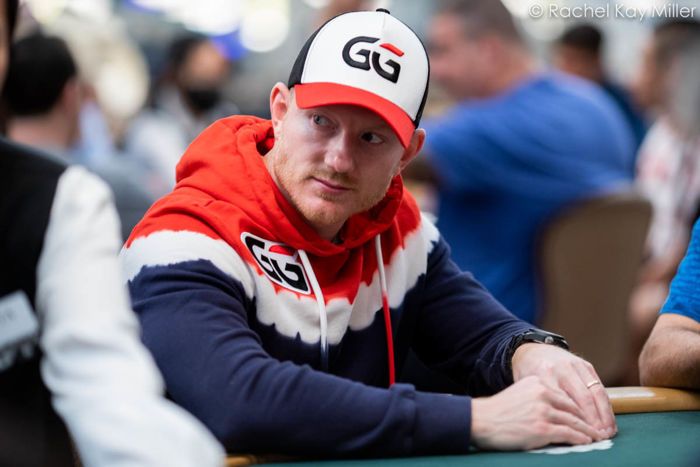 Koon and Hellmuth have contrasting styles of play (GTO vs. "white magic") and their personalities are nothing alike.
Hellmuth handles bad beats about as well as a child takes being told no. Koon, on the other hand, is considered the consummate professional, and you won't find him berating his opponents. But if you put those contrasting characters together, and then mix in their differing styles of play, you've got an intriguing heads-up match.
Both players are among the most accomplished pros in poker history. Hellmuth, 58 years old and 9-1 on High Stakes Duel, has $28.4 million in live tournament cashes, according to Hendon Mob. With 16 World Series of Poker bracelets, he is the only player with more than 10. In 2005, he won the 64-player NBC Heads-Up Poker Championship, and finished second to Mike Matusow in 2013.
Koon, who turned 37 on Sunday, already has more than $38 million in live tournament cashes and is on a crash course to join Hellmuth in the Poker Hall of Fame one day. The GGPoker ambassador who teamed up with four others to start a Poker Integrity Council this summer to help the fight against poker cheating is a 2021 WSOP bracelet winner and one of the most respected high rollers ever.
There isn't much to not like about this matchup. It's going to be a battle of two of the best ever, both of whom have contrasting personalities, and they're playing for a whopping $1.6 million pot.
POLL: Who Will Win?