Hands of the Week: Martin Jacobson Hits Quads; Nashar Goes Nuclear at EPT Barcelona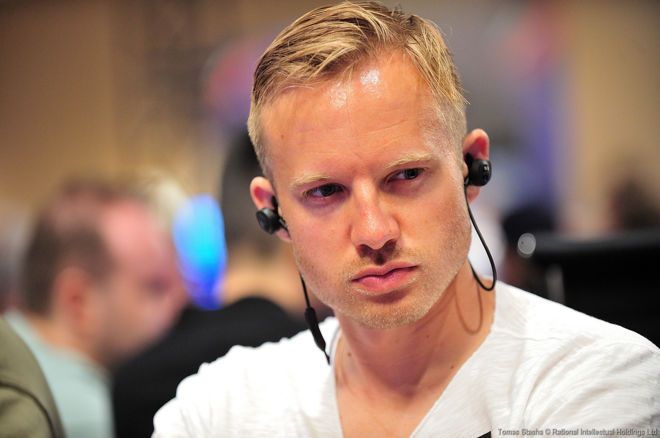 PokerNews is known throughout the world for our industry-leading live updates for both live and online events. In fact, right now we're offering various updates right here.
Over the years, we've captured memorable hands, many of which have become a part of poker history. In this column, we will bring you some of the biggest hands that have taken place thus far at the 2022 European Poker Tour (EPT) Barcelona.
Remember, if you're playing an event PokerNews is covering, you can get in the updates via the MyStack App. You can download the app for iPhone or Android now to get started. Then, create a new PokerNews account or update your current one to start updating your status immediately. Your followers can see all the live action that you're involved in.
Click here to download the My Stack app for iPhone, or click here to download the My Stack app for Android.
Follow EPT Barcelona live updates here!
Nashar Goes Nuclear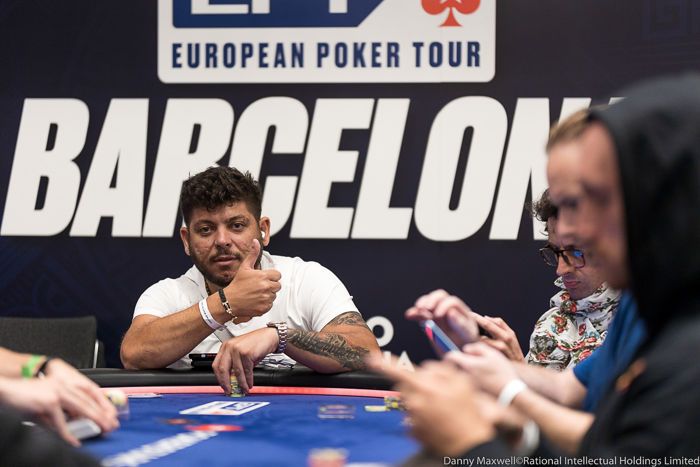 In the 2022 PokerStars EPT Barcelona €10,200 Mystery Bounty it was Level 6 (1,000/2,000/2,000) when, after losing most of his stack in a previously reported hand, Hassan Nashar moved all in for 55,000 from the small blind on top of a late position limp. Teun Mulder re-shoved a stack of 70,000 from the big blind to get the hand heads-up.
Hassan Nashar:



Teun Mulder:


Nashar was hesitant to reveal his holding and tossed his cards to the dealer once the board ran out to give Mulder the winning hand, at which point the dealer turned the hand face-up. Nashar was eliminated but wasted no time buying in on his second and final bullet and was seated at the same table right next to Mulder.
It was deja vu a few hands later as Nashar pushed his starting stack into the middle and was once again looked up by Mulder, who had lost some of his newly added chips in a previous hand after folding to a four-bet shove from Sam Grafton to make himself the effective stack.
Teun Mulder:



Hassan Nashar:


Nashar was quick to show his hand this time but once again failed to improve as the board ran out





to leave himself with crumbs. Before PokerNews could catch up, the Gambia-based action player was out of the tournament.
Speranza Hits Quad Kings in Blind vs. Blind All-In Battle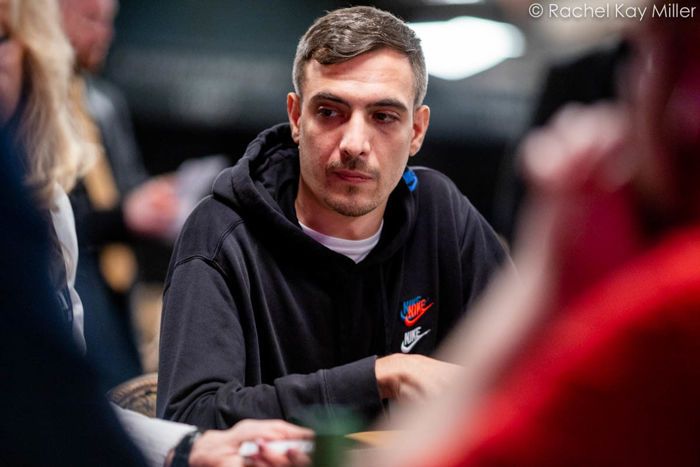 On Day 1f of the €1,100 Estrellas Poker Tour Main Event, which was the largest event in EPT history with 6,313 entries, it was Level 9 (600/1,200/1,200) when Harcharan Dogra and Gianluca Speranza tangled in a blind-vs-blind battle that resulted in the two players going after a 73,000-chip pot with Speranza all in from the big blind.
Gianluca Speranza:



Harcharan Dogra:


Speranza was way ahead, leaving Dogra in terrible shape after the



flop.
The

turn initially made Dogra think he had a flush draw but Speranza had made quad kings, leaving Dogra drawing dead.
The

completed the board. Dogra, who was left with around 20,000 chips in his stack, would bust shortly afterward.
See who won the €1,100 Estrellas Poker Tour Main Event here!
Lefrancois Stacked After Firing Triple Barrel Bluff into Addamo's Quads
In the €25,000 Single-Day High Roller I it was Level 4 (1,000/1,500/1,500) when Michael Addamo opened from under the gun to 3,500 and Pascal Lefrancois three-bet to 10,500 from early position. Addamo called.
The flop came



and Lefrancois continued for 11,000. Addamo made the call.
On the

turn, Lefrancois fired for 22,000 and Addamo called once more.
The river brought the

and Lefrancois, after some deliberation, moved all in for his last 52,000. Addamo snap-called and turned over


for quad fives, forcing the whole table, including Lefrancois, to burst into laughter. The eliminated Lefrancois showed


.
Click here to see who won that €25K Single Day High Roller!
Benitez Scores Double Knockout to Scoop Big Pot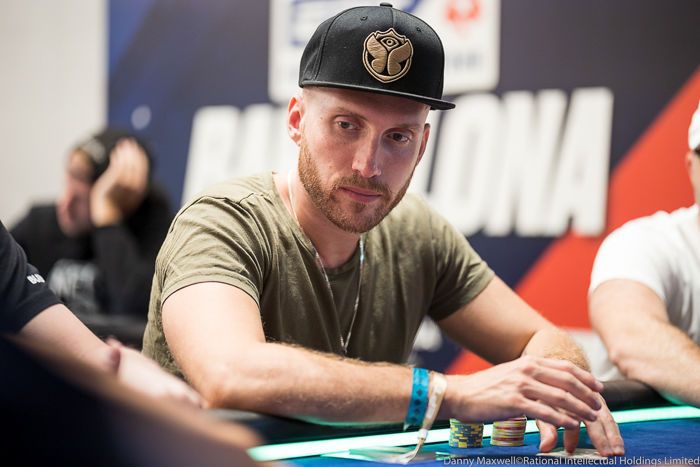 In the same tournament, it was Level 15 (6,000/12,000/12,000) when Francisco Benitez, who was fresh off winning two EPT Barcelona titles, Orpen Kisacikoglu, and Daniel Dvoress all found themselves all in preflop, with Benitez covering.
Orpen Kisacikoglu:



Daniel Dvoress:



Francisco Benitez:


Kisacikoglu was a favorite going into the hand, and he was good on the




turn with a full house, but the

river was a dagger as Benitez made a bigger full house with his king. Kisacikoglu and Dvoress were both eliminated as Benitez raked in the big pot.
That hand helped propel Benitez to a fourth-place finish for €191,790.
Francisco Benitez Triumphs in EPT Barcelona €10,200 Mystery Bounty (€114,080)
Jacobson Runs Kings Into Aces, Improves to Quads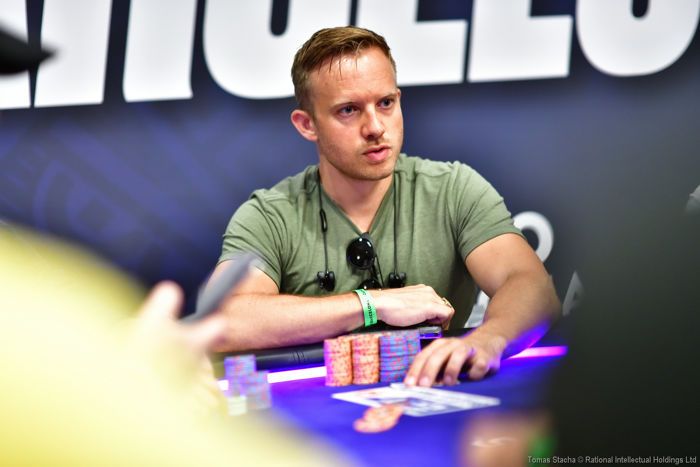 On Day 2 of €2,200 Estrellas Poker Tour High Roller it was Level 24 (15,000/30,000/30,000) when Xavier Mouysset opened to 60,000 in early position and Martin Jacobson three-bet to 180,000 on the button. From the next seat over, Juan Gonzalez Suarez cold four-bet to 600,000 from the small blind, which got a quick fold from Mouysset.
But the Jacobson wasn't going anywhere and the 2014 WSOP Main Event champ five-bet jammed with Suarez covered. The Costa Rican called with a total stack of around 900,000.
Martin Jacobson:



Juan Gonzalez Suarez:


Jacobson was pipped but the flop came down



to give him a commanding lead with a set, prompting a quiet sigh from Suarez. The board then finished out


to add insult to injury by improving Jacobson to quads to eliminate Suarez in horrific fashion.
Suarez seemed to be in shock and took a few moments before giving Jacobson a fist bump and leaving the tournament area.
"Nice hand. Well played," laughed Andre Akkari.
Jacobson went on to finish the tournament in 16th place for €25,580.