Ronan Sweeney Leads Race For $1.44M Super MILLION$ Main Event Prize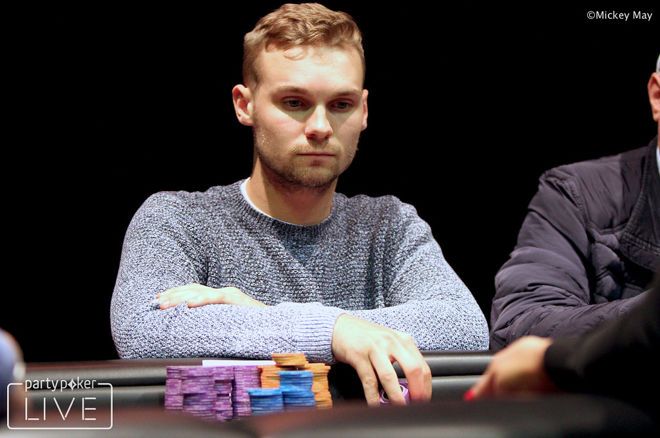 This week's GGPoker Super MILLION$ is part of the $150 million guaranteed GG Online Championship (GGOC) so comes with extra prestige. It also comes with extra prize money thanks to 1,002 players buying in and creating a guarantee-busting $10,200,000 prize pool. The prize pool is so large that everyone at the final table is guaranteed at least $180,927 while the top two finishers become millionaires.
Ireland's Ronan "Kakonkote" Sweeney is the man who leads the nine finalists into battle at 7:00 p.m. BST on May 24. Can the popular grinder secure the life-changing $1,447,417 top prize? It will not be an easy task due to the qualify opponents Sweeney faces.
$10,300 Super MILLION$ HR Main Event Final Table
| Place | Player | Country | Chips | Big Blinds |
| --- | --- | --- | --- | --- |
| 1 | Ronan "Kakonkote" Sweeney | Ireland | 20,124,828 | 80.5 |
| 2 | Rui Ferreira | Brazil | 19,538,855 | 78.2 |
| 3 | Joao Vieira | Brazil | 16,014,723 | 64.1 |
| 4 | Chris Klodnicki | Canada | 9,954,096 | 39.8 |
| 5 | Ole Schemion | Austria | 8,948,136 | 35.8 |
| 6 | Renat "Pagan1n1" Bohdanov | Ukraine | 7,923,200 | 31.7 |
| 7 | Simon Mattsson | Norway | 7,739,134 | 31 |
| 8 | kolayruss1978 | Russia | 5,547,009 | 22.2 |
| 9 | Deividas "PDC Mayor" Daubaris | Mexico | 5,014,296 | 20.1 |
Watch All The Final Table Action Here
Sweeney is not a regular player of the Super MILLION$ and his last six entries have seen him walk away empty-handed. He has the chance to more than make up for his lack of results in this event because he sits down at the star-studded final table with a 20,124,828 stack, which is the equivalent of 80.5 big blinds. It is common for the chip leader to come out on top in this particular event, Sweeney is hopeful that trend continues. Should he come out on top, or even finish second, he will become the 70th GGPoker player to win more than $1 million from the Super MILLION$ tournament since its launch.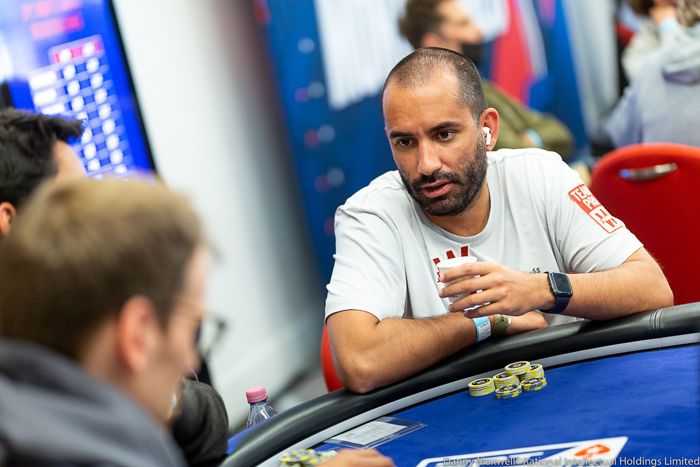 Rui Ferreira is one of those players who has reeled in seven-figures worth of Super MILLION$ prizes over the past two season, despite having never finished in first place. Tonight sees Ferreira return with a healthy stack of 19,538,855 chips (78.2 big blinds) at what is his ninth Super MILLION$ final table. Is tonight the night he gets the job done?
One place below Ferreira is Joao Vieira, another elite player still hunting for his first Super MILLION$ victory. Vieira has now reached ten Super MILLION$ final tables, doing so this week with 16,014,723 chips in his stack, the equivalent of 64.1 big blinds. The talented grinder must fancy his chances of glory from this position.
$10,300 Super MILLION$ HR Main Event Final Table Payouts
1st - $1,447,417
2nd - $1,116,111
3rd - $860,640
4th - $663,644
5th - $511,740
6th - $394,605
7th - $304,282
8th - $234,633
9th - $180,927
Fourth place at the restart belongs to Chris Klodnicki, who has an arsenal of 9,954,096 chips (39.8 big blinds). Klodnicki has cashed in almost 23% of the 23 Super MILLION$ he has played, but this is only the second time he has navigated his way to the final table. Klodnicki has more than $10 million in live cashes, and a WSOP bracelet, so he will no doubt put his stack to good use.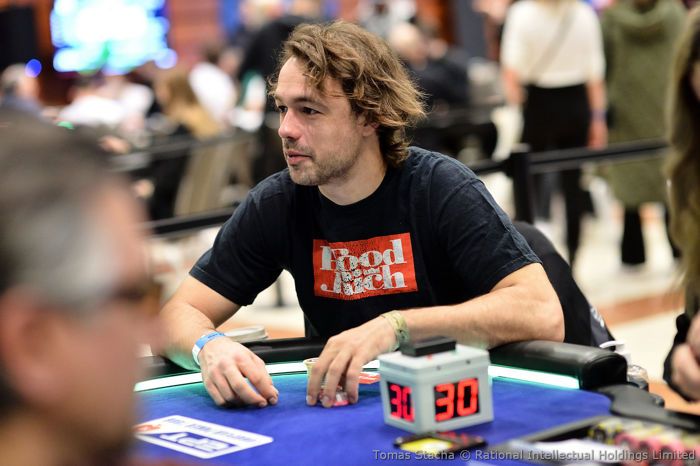 German superstar Ole Schemion is in the mix, too, and looking for his second Super MILLION$ title. Schemion staged a fantastic comeback in October 2020 when he triumphed in the Super MILLION$ despite starting the final table down in seventh-place. Schemion won $317,740 that day, a sum he will beat if he finished sixth or better tonight. His war chest contains 8,948,136 chips or 35.8 big blinds.
One player hoping for a big helping of beginner's luck is Ukrainian Renat "Pagan1n1" Bohdanov who is competing in his first Super MILLION$ event. His return on investment will be huge regardless of where he finishes, but his 7,923,200 stack (31.7 big blinds) gives him every chance of walking away with one of larger prizes on offer.
Do not write off Simon Mattsson's chances either despite him languishing in seventh place at the restart with 7,739,134 chips (31 big blinds). Mattsson is a phenomenal player who won this tournament as recently as March 2022.
The two players bringing up the rear are far from being dead and buried because they each have more than 20 big blinds. They are low on chips, certainly, but they are far desperate. "kolayruss1978" is the better placed of the two courtesy of their 5,547,009 stack (22.2 big blinds) with Deividas "PDC Mayar" Daubaris bringing up the rear with 5,014,296 chips (20.1 big blinds).