How You Can Play 888poker's XL Winter Series on a Budget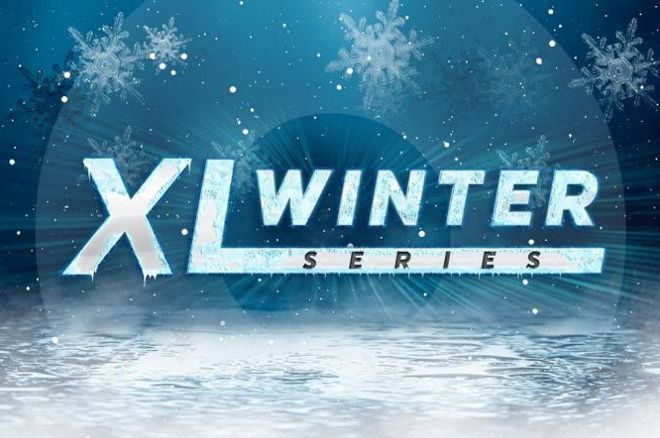 The XL Winter Series on 888poker may have already started but there are still plenty of events for you to sink your teeth into. PokerNews has already outlined the best value for money tournaments for the online extravaganza and now it is time to find out how you can play in a few of the series' biggest buy-in events.
2022 888poker XL Winter Series Live Reporting Hub
The PokerNews live reporting team are on hand and bringing you all the action from 888poker's XL Winter Series biggest events. Don't miss a beat with our live reporting hub.
Not everyone who ventures onto the online felt can just reel off multiple buy-ins in high stakes events, it's one of the key roles for practicing proper bankroll management. That's why satellite tournaments are great tool for securing your seat for events that may be out of your budget. They offer players with modest bankrolls the opportunity to play beyond their means as well as allowing players to turn a couple of bucks into a life changing score.
Satellites are currently underway on the 888poker client for a host of XL Winter Series events, including the $500,000 Main Event.
So, we've created this one stop shop for you to find out how you can navigate your way into a few of the series' most expensive tournaments (see table below). Once you've decided which events you'd like to play, make sure to check out these satellite tips.
N.B. This article focuses on direct satellites, but don't forget that there are even cheaper ways to get into events as there are a host of pennybuy and sub-satellites that you can enter.
| DATE | TIME (GMT) | EVENT | BUY-IN | GUARANTEE |
| --- | --- | --- | --- | --- |
| Thu, January 20 | 6 p.m. | XL Winter #13 - $40,000 PKO 8-Max | $160 | $40,000 |
| Sun, January 23 | 6 p.m. | XL Winter #22 - $200,000 Tune Up | $109 | $200,000 |
| Sun, January 30 | 6 p.m. | XL Winter #43 - $500,000 Main Event | $250 | $500,000 |
XL Winter #13 - $40,000 PKO 8-Max Satellite Events
Date: Thursday, January 20
Time: 6 p.m.
Buy-in: $160
Guarantee: $40,000
As it currently stands, there are four satellite tournaments scheduled for XL Winter #13 - $40,000 PKO 8-Max which begins later today with more satellites expected to be added as the event nears it's 6 p.m. GMT start time.
The buy-ins and number of seats up for grabs in each satellite event vary. The $8.80 satellite only has two seats up for grabs but it is the most affordable way to get into the targeted event. The $22 tournament operates under deepstack format and has 30 seats guaranteed. The final satellite for this event costs $16.50 and will dish out a minimum of 20 seats.
XL Winter #22 - $200,000 Tune Up Satellite Events
Date: Sunday, January 23
Time: 6 p.m.
Buy-in: $109
Guarantee: $200,000
The $200,000 Tune Up has the second biggest guarantee of the series so a lot of eyes will be on this one.
At the moment, you can qualify for this event for nothing as two freerolls for the tournament are running per day. On top of this, there are $16.50 and $22 satellites scheduled as well. For the $16.50 events, between 10-60 seats will be awarded, whereas in the $22 satellite, 40 seats are guaranteed.
As well as the above, there are plenty of standard satellites where you can win a $109 ticket. This will allow to buy-in into the Tune Up as well as any other $109 event taking place in the XL Winter Series. These run everyday on 888poker so you have plenty of avenues to explore.
XL Winter #43 - $500,000 Main Event Satellite Events
Date: Sunday, January 30
Time: 6 p.m.
Buy-in: $250
Guarantee: $500,000
When it comes to online poker Main Event tournaments, 888poker are renowned for handing out free tickets to the biggest tournament of their flagship series'.
There are freerolls everyday on the platform which vary in how many seats are obtainable. On top of this, there are $33 satellites which have a handful of seats guaranteed as well. As there is still some time until the Main Event gets underway, a plethora of satellites are expected to be added each day. The best way to find out what events are running is to open the Main Event lobby and head to the satellite tab, that details all the satellites available in the upcoming days.
How to Get Your XL Winter Series Tickets for Free
Even if some of the events discussed are out your reach for the time being there are host of satellite tournaments available for each event, starting from just one cent! Also, depositing players can even qualify to some certain events for free.
There are a few ways to get into selected tournaments on the cheap and you can get you hands on tickets via:
XL Winter Series Freerolls
Social Media and 888pokerTV competitions
Satellites from 1¢
$88 Free Plus a $400 Welcome Bonus
Now is the perfect time to join 888poker if you have not already done so. Download 888poker via PokerNews, create your free account, and 888poker will give you a free $88 worth of cash game and tournament tickets – this is a free £20 for residents of the United Kingdom – just for reaching this stage.
Your first deposit is matched 100% up to $400 in the form or a releasable bonus. You have 90 days to release as much bonus as you can. Contact 888poker support for more details.