Team Grosvenor's Katie Swift Reflects on a Fantastic 2021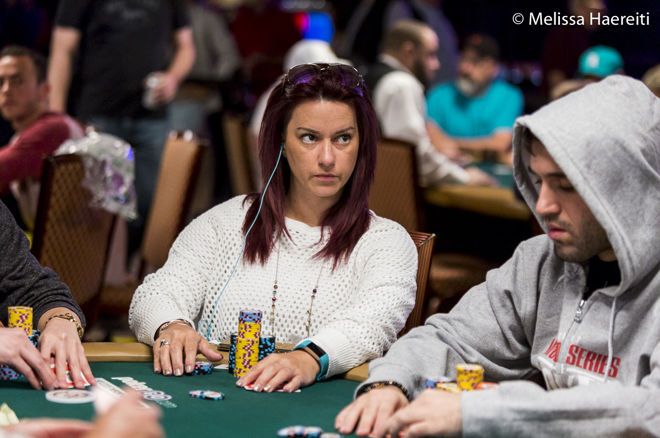 Team Grosvenor's Katie Swift sat down with PokerNews and discussed the 2021 poker scene, the resurgent Grosvenor UK Poker Tour (GUKPT), becoming the United Kingdom's number one ranked female player, and more. This is part one of two of our exclusive interview with Swift.
Swift's live poker plans took a back seat for a large part of 2021, like other poker aficionados, due to the various COVID-19 restrictions in place for large swathes of the year. Swift decided to use the enforced downtime as an excuse to hit the online poker tables at Grosvenor Poker and hone her skills for when the live poker scene reopened.
"When the Covid pandemic hit, I decided to massively invest in my technology set up at home, to be able to play online poker better than I had ever been able to before. The timing just felt perfect to be able to focus on my game and drill down studying some specifics whilst we were forced to be in lockdown. That has helped me progress my game massively and definitely been a huge factor in having a successful 2021."
Once the government gave the green light for casinos to reopen to the public, Swift and her fellow live grinders flocked to venue with renewed vigour.
"When live poker returned last summer, there was a real buzz amongst the players, which was wonderful to be included in. It reminded me of some of the original poker trips I experienced when I started playing, with a proper festival feel about each GUKPT stop, players enjoying both the playing experience and the socialising aspect of each trip. I've always been a social butterfly, so I loved meeting players in person that I had built up good relationships with online during the pandemic. It was also great to catch up with old familiar faces too."
Swift's continued success at the tables resulted in the Global Poker Index ranking her the number one female poker player in the United Kingdom, which is an incredible achievement when you consider the wealth of female talent we have on our shores. However, it was a fellow female poker star who drew Swift's attention to her impressive number one ranking.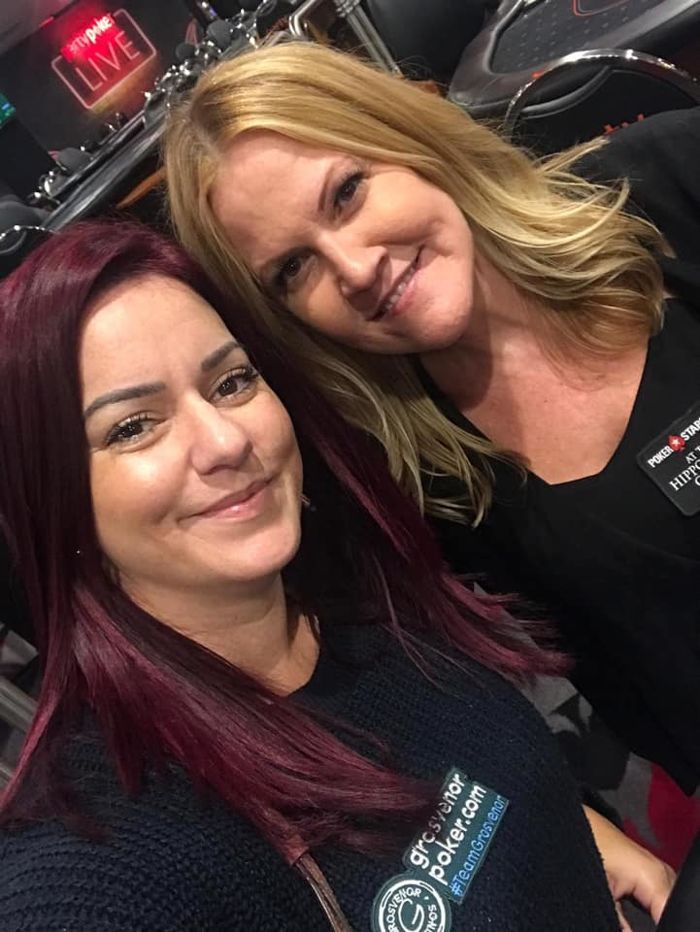 "In complete honesty, I wasn't aware of this achievement until a friend of mine, Natalie Bromley, pointed it out. Natalie herself has risen through the rankings and I find her very inspiring. She is just one of so many wonderfully talented ladies in the UK, so to be at the top of the list of these incredible women is a surprise dream I hadn't given the consideration it deserves before! It feels like the perfect conclusion to an incredible year for me."
"My passion is to prove you can be a dedicated mum and successful businesswoman as well as being a profitable poker player. I have been blessed with the best parents and family who have always just simply supported every ambition and dream I've ever had, so naturally, they are delighted by the news that I have reached GPI UK number one female poker player."
Poker is a massive part of Swift's life. It has opened previously closed doors in addition to helping her meet some amazing people along the way. Swift is an ambassador in every sense of the word, and is dedicated to attracting more ladies to poker.
"I'm proud of my poker results, both live and online, but I'm most proud of the efforts and juggling act I consistently perform behind the scenes in order to dedicate time, energy and focus to the world of poker. I enjoy helping other players in general regardless of gender. However there's an obvious correlation with me being female to encouraging other women to enjoy the game and because of this, I set up a women-only weekly game on Grosvenor Poker at the end of 2020, which has proved to be hugely popular. I also host a female-only Facebook page that links to that specific game, providing the weekly password, results, monthly league and various prize giveaways. The community is friendly, fun and is growing stronger continually. I'd also like to acknowledge the many male players, including all my fellow #TeamGrosvenor Sponsored Pros, who have been very supportive with networking and developing the female community within poker and valuing them as players. "
Find Out Why Maria Ho Wants a More Inclusive Future for Poker
It is all well and good working on your poker skills on and off the tables, but improving your health and fitness is also crucial to success, especially when live tournaments can see you play 10-12 hours sessions for several consecutive days. Swift is making major strides in this aspect of her life, too.
"I've worked hard behind the scenes not only on my game, but also on my health, nutrition and fitness With the help of Adam Lowe, a top personal fitness expert, I have expanded my knowledge and appreciation of how beneficial correct nutrition and exercise converts to increasing the quality of my mindset, focus, energy and results. Being a poker player himself, he fully understands and appreciates the requirements of long hours playing, travelling and the limitations of home cooking comforts, so maintains realistic and achievable targets and plans."
Swift's biggest result of 2021 saw her finish in third place in the £750 buy-in GUKPT Edinburgh Main Event, a result that saw her reel in a £25,350 score, the third-largest live cash of her career. It was the second time in Swift's career she had come agonisingly close to becoming the first woman GUKPT Main Event champion, having been the runner-up in the 2015 Goliath.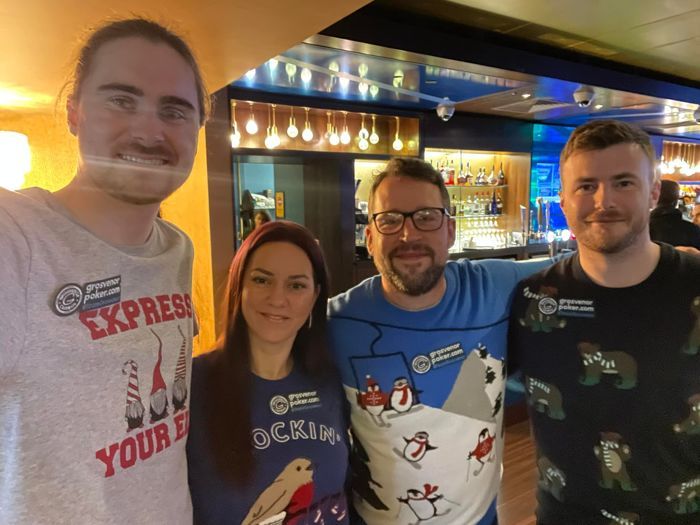 "Edinburgh was just the best experience all round! I loved it from start to finish! From the delicious lunch at The Witchery restaurant that our fellow Pro Rick Trigg organised, to reaching the final table with another #TeamGrosvenor Sponsored Pro, Jamie Nixon. It was a tough final fable, especially given how I had to navigate my short stack. I was delighted to finish in 3rd place behind two world-class players in Ludo and Maj.
"Of course, it's always bittersweet to be so close to the win, but I didn't justify achieving that top result with my game and ability on that particular day, compared to the two guys that beat me. I enjoyed railing them heads up and celebrating with everyone after, so much so, that I actually forgot to collect my winnings! Edinburgh was a very late decision for me to attend. I even drove through the night to avoid extending the already very long 12-hour journey even more, because it was during the national petrol crisis. I'm so glad I made it happen. I truly believe if you want something enough you do make it happen, you find a reason rather than an excuse. Hopefully, I can get a couple of pips higher in the future and take down the title of GUKPT winner one day."
Katie was not the only Swift to receive recognition in 2021 because her son, Jack, is a star in the making in the golf world. Jack is making waves in golf; remember the name!
"Jack amazes me with his dedication and commitment to his golf ambitions already at such a young age. Last summer he became the youngest ever player to win the Club Championship event. He was also selected for the Under 18s England Regional squad in September, which was a massive achievement at just 13 years old. With his natural talent, focused work ethic and fiery competitiveness, he has every chance of achieving his big dreams. For me, as long as he is happy and healthy, I'll be proud and will always encourage him to pursue them, just as he does with my poker goals. We are a family that is always striving to achieve more, but it's so important to enjoy the journey along the way and Jack knows the real importance of this and manages to balance everything in life well currently."
Tune into UK & Ireland PokerNews later this week for part two of our exclusive interview with Swift where she talks about the upcoming GUKPT schedule.