Find Out Why Maria Ho Wants a More Inclusive Future for Poker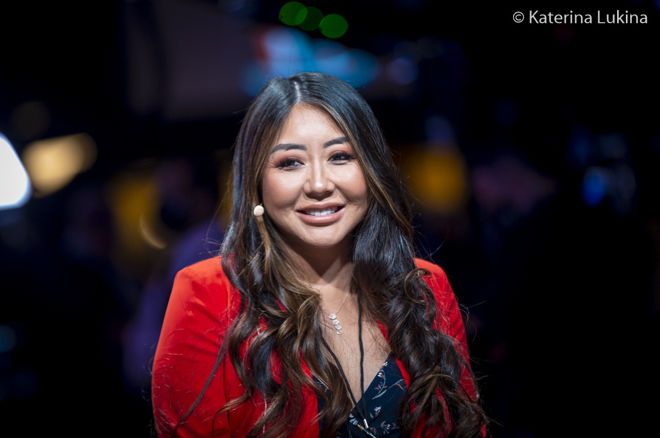 Table Of Contents
Maria Ho found success in poker through her ability to set attainable goals for herself and the determination to work hard and realize her potential. Lately, her objectives have shifted to addressing some of the behaviors that can make the poker community an unwelcome place for recreational players, the people she considers to be the lifeblood of the industry.
"Earlier on in my career, I think any of my poker goals would have to do with a financial goal, or winning a certain tournament. I think now, in the last couple of years, it has just shifted a lot to where I am less interested in measuring my success by those parameters," she said in a conversation with Sarah Herring on a recent episode of the PokerNews podcast.
"I think the way that I really want to measure my success in poker is to ask what am I doing for the community on a regular basis to build us up and make us more accepted in the mainstream."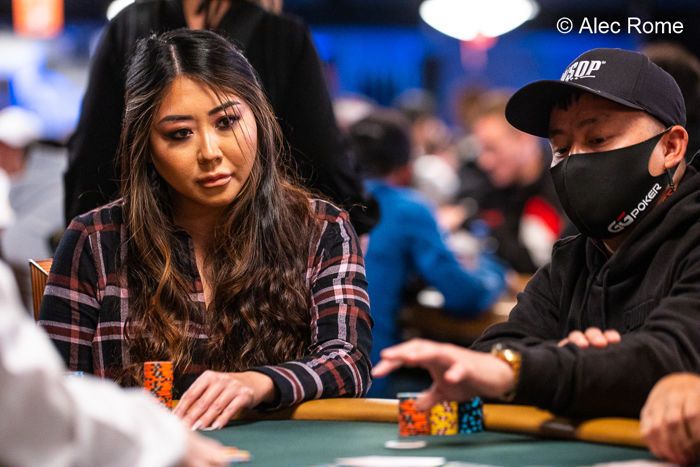 The Taiwanese-born pro has earned more than $4,000,000 in her tournament career, so adding poker accolades to her legacy isn't as important as it once might have been. A lifetime of experience in the game has shifted her priorities to building a more sustainable environment for all players.
"When it comes to all of the things that people ask me as a woman in the game, like how do we bring more women to the game? Obviously, those things are always at the forefront of my mind because unfortunately in all my years in poker I have not seen that drastic of a change in the numbers of women competing in these fields. I think that's a problem that all of us should be thinking about and wondering how we can be a part of the solution."
Check out the PokerNews Podcast interview with Maria Ho here:
Anti-Social Behavior
Ho sees some of poker's best players as a big part of the solution, but she cautions that some of the game's anti-social behavior is putting off recreational players.
"There's a lot of intimidating behavior, and I understand that psychologically it's a part of the game and sure it might be 'plus EV' in the short term, but I think it might be creating an environment that these players don't necessarily want to come back to.
The social experience and the social aspect of poker is still the most intriguing thing about the game and the reason why people love it so much, and because of that I want to protect it all costs.
"I've heard the arguments from players that it's not their job to entertain people at the poker table. It's not their job to be social. But I also think about what is the lifeblood of this game, and that is 100% the recreational players."
Both women reflected on their experiences in the industry, with Herring pointing out that she considers herself a novice player that looks at poker as entertainment. Ho was protective of that idea throughout the conversation, focusing her goals on working toward outcomes that make poker an attractive hobby for everyone.
"The social experience and the social aspect of poker is still the most intriguing thing about the game and the reason why people love it so much, and because of that I want to protect it all costs."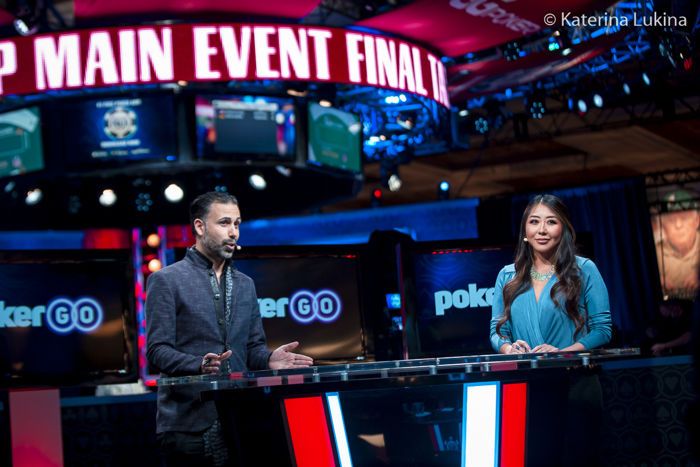 Making Poker More Inclusive
Giving new players a great experience is essential to a healthy poker industry, says Ho, who thinks the behavior toward newcomers is inhibiting the growth of the game with women that would normally be eager to play poker.
"As a woman in general you don't see it at the highest levels of the game, but in these larger events there is still a little bit of this misogyny at the poker table. It's unfortunate but you do feel like a fish out of water as a woman sitting down."
She admits that her perspective might be different as a well-known pro, but she still sees other female players feeling unwelcome.
"I think those are things that make it so that people might not want to come back," she went on to say. "I want to make our community a positive place and I want people to view our community as something that can be very well respected. And I want to continue to be one of those people that are very welcoming to recreational players."
Who are the most deserving Poker Personality of the Year candidates? Find out here.