The Muck: Jungleman Advises Women on How to Be More Attractive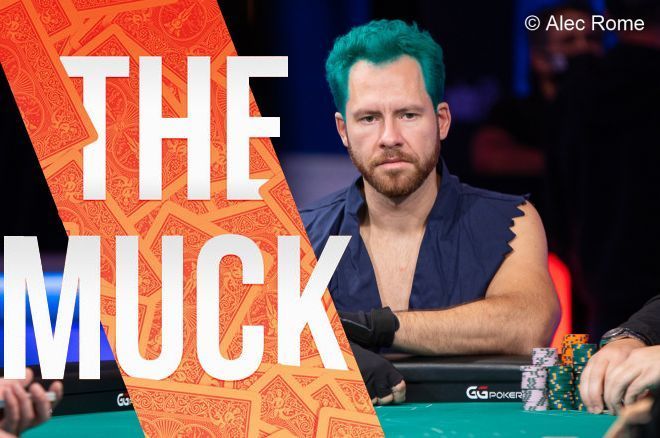 Table Of Contents
Dan "Jungleman" Cates: Professional poker player, world traveler.... dating coach? In this edition of The Muck, we go over the reaction to the recent World Series of Poker (WSOP) bracelet winner's Twitter hot take on lip fillers.
In today's world, poker Twitter has become more than just a place to share chip count updates on Level 1 of a five-day poker tournament or challenge people you don't like to a HU4ROLLZ match. Nowadays, you can find advice on Bitcoin, NFTs, vaccines, sports betting, and apparently dating tips.
So is anyone else gonna tell these girls that lip filler is losing guys, not getting them more?

— Daniel Cates 🇺🇸 🌎 (@junglemandan)
Poker Twitter Piles On
It appears that most poker players didn't care much for Jungleman's advice.
Jamie Staples, for example, referred to the tweet as "cringe" and was highly critical of his comments.
Can someone tell Jungle that women don't get filler, nails/hair done because of what dudes find attractive?

— Jaime Staples (@jaimestaples)
"Is anyone else gonna tell these guys that women can do whatever they want and feel happy with cause believe it or not not all we do in terms of make up and cosmetics is to get guys," Melanie Moser (@MelanieMoser_) wrote.
"I'm definitely not a lip filler type of girl, but they're not doing it for the guys. And if it's good, it doesn't look like they have lip filler. Just a lot of times it isn't well done," @avensobrien tweeted.
"I've never had a man or female complain about my huge ass lips! I only date alpha males and females thou," Tatiana Fox (@tatianafoxlv) argued.
Although most of the comments on Twitter seemed to oppose Jungleman's hot take, there were some who agreed, including women.
"I have to agree, It's disturbing, when children are like 'what's wrong with their faces'. Sucks to explain that it's self-inflicted Woman facepalming I don't find the trend appealing or healthy. It's evidence of how LOST and confused people are. What it does when they stop using filler," @oronhienha wrote.
Vanessa Kade certainly didn't side with Cates. The Canadian poker pro who is fresh off a banner year on the felt gave Jungleman a piece of her mind.
@junglemandan Would also bet guys don't notice the majority of the time women have filler & just think she has natu… https://t.co/jdlVjyd1PK

— Vanessa Kade (@VanessaKade)
What Do Men Think of Lip Fillers?
We already know Jungleman's opinion on the attractiveness of women using lip fillers. But what about the other men who engaged in the Twitter discussion?
"Meh, I don't think filler will dissuade a guy if he's interested in the girl. I think it's like any other type of cosmetic work in that it depends heavily on the quality. I know several girls that look good with it. It's prob the easiest cosmetic thing to go overboard with though," Andrew Hannah (@flip4chips) tweeted.
"It's the crazy caterpillar eyelashes for me but yeah closely followed by the duck lips. Instant swerve," @DavidSm98088793 wrote.
"100% agree. It looks horrifying," @ScottyWayne argued.
"Maybe they aren't filling their lips to get a guy Doofus," a critical @RealOpusDog tweeted.
@farmerflyhere @JamieKerstetter remember, no matter how specific the fetish, someone is into it

— Tone Row Loc (@PizzaPokerPsych)
For more on Cates, hear what he had to say after winning his first WSOP gold bracelet: