Return of Major Live Events Shakes Up Online Rankings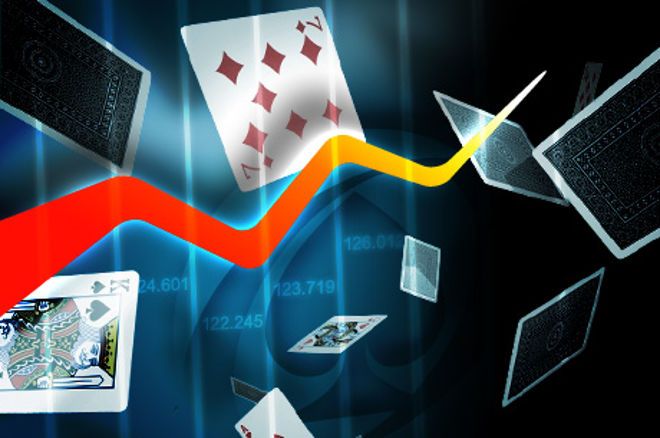 The return of major live poker events, including the 2021 World Series of Poker, WSOP Europe, and GUKPT Grand Final has caused a shake-up in the online poker rankings. Several players who occupied one of the top 20 places in the United Kingdom online poker rankings, provided by PocketFives.com, have dropped out and new players have replaced them. Grinding live poker means less time to play the virtual game.
Patrick Leonard is still the British number one and by quite some distance. Leonard bagged a $75,469 score over the weekend when he finished fourth in a $5,200 Big 20 Rewind event.
Jonathan "Proudflop" Proudfoot has long been chasing down Leonard, and the battle for first place continues. The North East grinder helped himself to a $20,365 score as November ended, plus another $28,302 by finishing third in a $2,625 buy-in event a GGPoker. Proudfoot finds himself more than 1,000 points behind Leonard, but with the $100 million WSOP Winter Online Circuit running, Proudfoot has the chance to close the gap.
Climbing to third place in the UK and 35th in the world is Patrick "JaegsPL" Lauber. He has enjoyed several four-figures scores almost every wee of 2021, and his lofty position on the leaderboard is reward for his consistency.
One of the new players, "pszemula" finds themselves in 14th place. The Doncaster-based grinder soared into the top 20 on the back of netting a $10,210 score as November ended. They are now within touching distance of Ryan "ryanp" Plant in 13th.
Jon "luckyfish89" Clark looks to be ending 2021 strongly with a plethora of four-figure scores littering his profile. Clark banked more than $6,000 for a third-place finish in a $530 Bounty Builder tournament at PokerStars, before winning more than $4,100 after taking down the PokerStars $215 Battle Royale.
UK Online Poker Rankings (December 10, 2021)
| UK rank | World Rank | Player | Points |
| --- | --- | --- | --- |
| 1 | 10 | Patrick "pleno1" Leonard | 8,721 |
| 2 | 20 | Jonathan "proudflop" Proudfoot | 7,696 |
| 3 | 35 | Patrick "JaegsPL" Lauber | 6,826 |
| 4 | 53 | Patrick "thebigdog09" Brooks | 5,887 |
| 5 | 88 | Robert "Havana" Haigh | 5,269 |
| 6 | 95 | Chris "moorman1" Moorman | 5,220 |
| 7 | 176 | Scott "Aggro Santos" Margereson | 4,126 |
| 8 | 186 | Conor "1_conor_b_1" Beresford | 4,077 |
| 9 | 192 | Jareth "jareth3542" East | 3,977 |
| 10 | 216 | VanH3Lzing | 3,820 |
| 11 | 229 | John "JBradley" Bradley | 3,735 |
| 12 | 290 | Ryan "ryanp" Plant | 3,437 |
| 13 | 293 | SeT44 | 3,424 |
| 14 | 379 | pszemula | 3,126 |
| 15 | 384 | Brandon "Tyrion2205" Sheils | 3,079 |
| 16 | 392 | Jon "luckyfish89" Clark | 3,058 |
| 17 | 393 | trotmant | 3,055 |
| 18 | 406 | Andrew "stato_1" Hulme | 3,011 |
| 19 | 419 | Oldnall | 2,968 |
| 20 | 428 | Paul "Fold Machiii" Dando | 2,955 |