Miscikowski and Benitez Neck-and-Neck in the Super MILLION$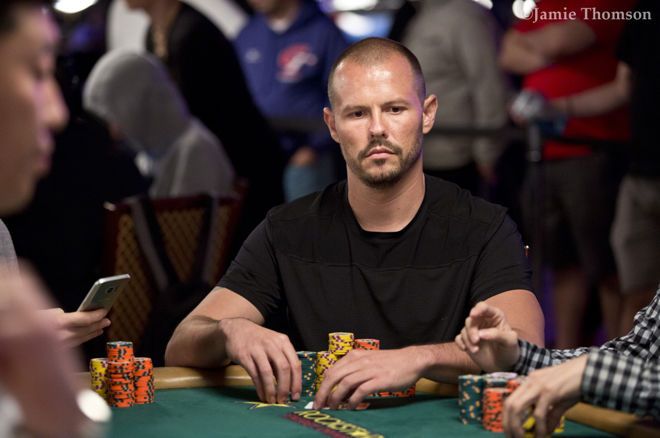 The latest GGPoker Super MILLION$ drew in a field of 414 players but only nine of them remain in contention to become the tournament's champion. Whoever that champion is, they walk away with a bankroll-boosting $740,917. If the tournament ended right now, David Miscikowski would become a two-time Super MILLION$ winner.
Super MILLION$ Season 2 Episode 23 Final Table
| Place | Player | Country | Chips | Big Blinds |
| --- | --- | --- | --- | --- |
| 1 | David Miscikowski | Mexico | 10,880,745 | 108.8 |
| 2 | Francisco Benitez | Uruguay | 10,880,745 | 102.2 |
| 3 | Dario Sammartino | Austria | 10,880,745 | 45.2 |
| 4 | Michel Dattani | Malta | 10,880,745 | 43 |
| 5 | Topgrek | Russia | 10,880,745 | 34 |
| 6 | Ognyan "fizoka" Dimov | Russia | 10,880,745 | 32 |
| 7 | Mike Watson | Canada | 10,880,745 | 20.1 |
| 8 | Karolis "Internecik" Sereika | Austria | 10,880,745 | 15.5 |
| 9 | Tyler "TheRayGuy" Cornell | Mexico | 10,880,745 | 13.1 |
Watch This Star-Studded Final Table Unfold
Who will win this week's Super MILLION$? Watch the final table action here!
Miscikowski won this event in November 2020 and received a $337,019 payday. The Mexico-based American has a shade under $750,000 in Super MILLION$ earnings, so taking down today's final table would essentially double his winnings in this $10,300 buy-in event. Miscikowski sits down at the final table with 10,880,745 chips, the equivalent of 108.8 big blinds, which is why is he is the favorite to emerge victorious this evening.
Uruguay's Francisco Benitez has 6.6 big blinds less than Miscikowski so will fancy his chances of walking away with his first Super MILLION$ title. The Uruguayan has twice come close to winning this event, finishing fifth in August 1 and as the runner-up two weeks later. Is today the day Benitez scoops the title?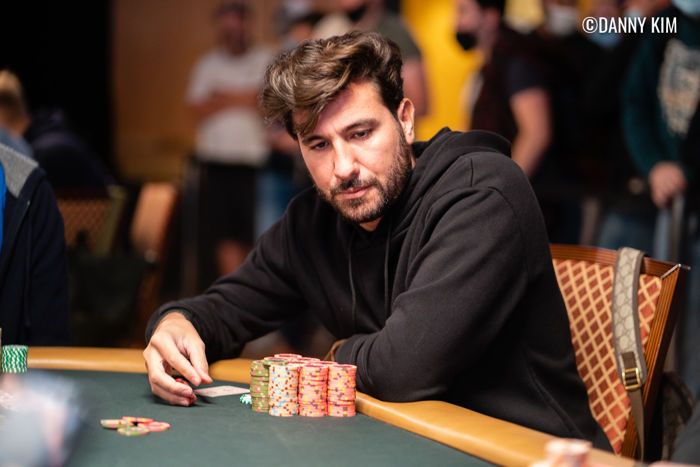 Miscikowski and Benitez find themselves way out in front, but that will not faze the man in third place. Dario Sammartino has reached his seventh Super MILLION$ final table with a 4,523,948 stack, or 45.2 big blinds if you prefer. The last time Sammartino navigated his way to a Super MILLION$ final table, on May 2, he finished in second place and banked more than $312,000. Finishing fourth or better will ensure Sammartino enjoys his largest Super MILLION$ score.
Michel Dattani won a $1,050 satellite into this event but still managed to fire four bullets in total. His decision to re-enter has reaped the rewards because he has locked up at least $92,614 for his efforts, but he will have his sights set much higher thanks to returning to the battle with 4,300,220 chips (43 big blinds). This is the first-ever Super MILLION$ final table for Dattani, and his first cash of Season 2. Will it also be his first victory?
Super MILLION$ Final Table Payouts
1st: $740,917
2nd: $571,325
3rd: $440,552
4th: $339,712
5th: $261,954
6th: $201,994
7th: $155,758
8th: $120,106
9th: $92,614
Russia's "Topgrek" is guaranteed their largest GGPoker score even if they fall from their fifth-place starting position and are the first player out of the door. Topgrek won their seat in a $1,050 satellite and is now making their first appearance of Season 2. Their previous two Super MILLION$ entries saw them walk away empty-handed, but they now have the chance of a huge payout. Topgrek sits down in fifth place with 3,404,458 chips, or 34 big blinds.
Ognyan "fizoka" Dimov, like his fellow Russian Topgrek, is guaranteed their largest prize at GGPoker. Dimov played a Super MILLION$ event during Season 1 but failed to cash. He has more than made up for that disappointment by navigating his way to this final table armed with 3,200,307 chips. Those 32 big blinds place him sixth, but Dimov has the skills to turn his fortunes around.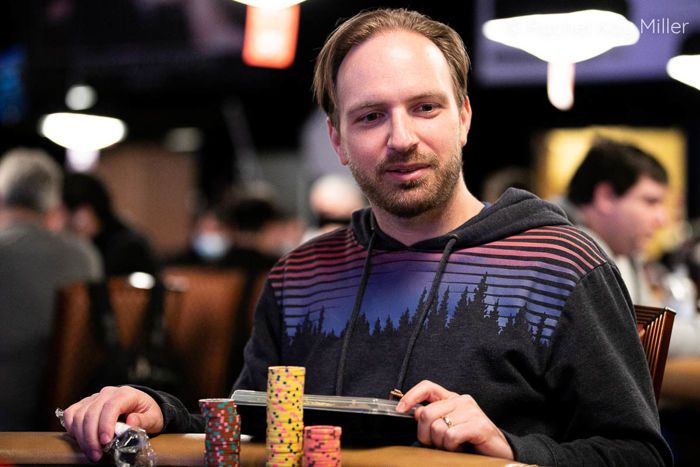 Down in seventh place with 2,008,327 chips (20.1 big blinds) is where you find Mike Watson. The man known as "SirWatts" in online poker circles has been in superb form over at PokerStars in the EPT Online series, and has carried that momentum over to GGPoker. Surprisingly, Watson has never won the Super MILLIONS despite reaching seven final tables. He has a lot of work to do if he is to change that unwanted record, but everyone knows Watson is a phenomenal player capable of mounting a charge for the title.
Karolis "Internecik" Sereika sits down at his first final table with the second shortest stack, namely 1,548,456 chips or 15.5 big blinds. This is the first time Sereika has entered the Super MILLION$ and they are now guaranteed to pick up a career-best score at the site.
Bringing up the rear with 1,311,383 chips (13.1 big blinds) is Tyler "TheRayGuy" Cornell. The Mexico-based star won his first WSOP bracelet in Las Vegas this fall, and now wants a Super MILLION$ title to keep it company. Cornell finished fourth in this event shortly after winning his bracelet and won $167,002. He only needs seventh place or better to surpass that payout.