Live Poker Returns to Dusk Till Dawn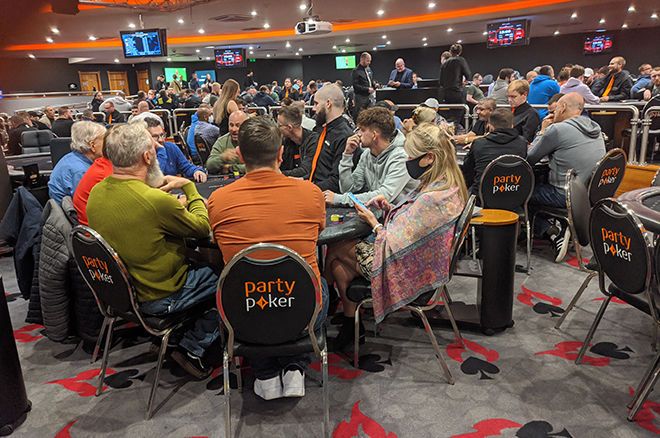 Live poker is back at Dusk Till Dawn, the home of British poker. The iconic poker club bolted its doors shut in March 2020 at the start of the global COVID-19 pandemic, but it is back doing what it does best: hosting poker tournaments.
Owner Rob Yong closed Dusk Till Dawn on March 16, 2020, before the British government enforced the closure of non-essential businesses, which casinos are considered. Yong jumped the gun because the welfare of his staff and customers always comes first.
Poker players from around the United Kingdom and further afield continually pestered Yong on social media hoping for an announcement of a grand reopening. Yong issued a teaser on Twitter in May 2021 where he said the club would reopen when it was completely safe to do so.
Rob Yong Pledges $1.2m to Help Launch Poker Lobbying Organization
Another tweet in mid-August gave poker players the news they had all been waiting for: poker was returning to Dusk Till Dawn in October.
Yong revealed he had lost key staff, including many dealers, and wanted to get everything back up to his ultra-high standards before committing to any major festivals. However, after the success of the opening weekend of live poker action, one of those major festivals cannot be too far away.
A Trio of Events Welcome Back DTD Players
A £60 buy-in Bounty Hunter event was the first live tournament back at Dusk Till Dawn. Yong imposed a player cap on the event, but it still attracted 181 players who created a £9,050 prize pool on October 1.
The Super50 ran the following day, and saw another 180 players play for a share of £9,000. A 116-entry Double Chance event paid out £5,800 as the weekend concluded.
Combined fields of 477 and prize pools of £23,850 is a great start considering the player cap. PokerNews knows all too well that Yong could have swung open the doors of the club and seen ten times as many people enter. The fact he wants everything perfect before doing so should be commended: putting customers' experience before profit is something many businesses could learn from.
Dusk Till Dawn Set For October/November Soft Reopening
Four New DTD Events This Week
Dusk Till Dawn is currently only opening Thursday through Sunday, but there is a tournament on each of those days. Each has a play cap, so it is best to buy in early to avoid disappointment.
| Date | Time | Tournament | Buy-in | Clock | Chips | Cap |
| --- | --- | --- | --- | --- | --- | --- |
| Thu 7 Oct | 7:00 p.m. | Turbo | £33+£7 | 15-mins | 75,000 | 120 |
| Fri 8 Oct | 7:00 p.m. | Bounty Hunter | £50+£10 | 15/20-mins | 50,000 | 135 |
| Sat 9 Oct | 6:00 p.m. | Super50 | £50+£10 | 20-mins | 75,000 | 135 |
| Sun 10 Oct | 6:00 p.m. | Double Chance | £50+£10 | 15/20-mins | 50,000 | 135 |
Register For A DTD Account and Buy In Online
Only Dusk Till Dawn members are permitted to play in the club's tournaments. Many of you reading this article are members already. Those of you who are not can register for a free account online. Be sure to take some photographic identification when you finally visit the venue.
Cash buy-ins are accepted at the club. Signing up for a Luxon Pay account is quicker, however. Luxon Pay is an e-wallet that you can use to pre-register for Dusk Till Dawn tournaments. Transfering money to Dusk Till Dawn via Luxon Pay acts as your buy-in, meaning you can transfer fund and turn up to play your chosen event.