Unexpected, Refreshing Newest YT Poker Content Creator: Phil Galfond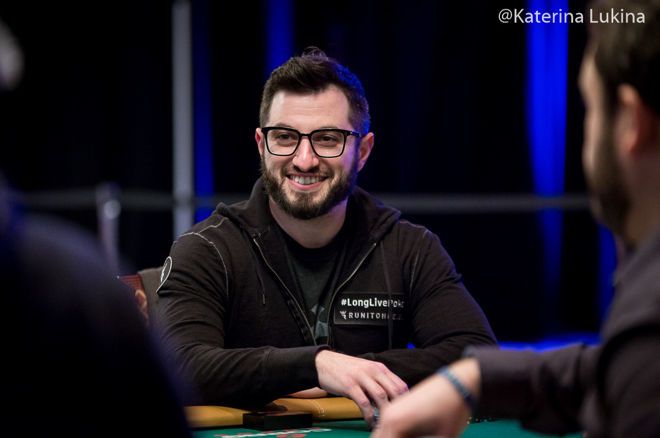 Few probably saw this one coming, but Phil Galfond now has a YouTube channel. The almost universally beloved poker pro started a channel September 25 and already posted his first 23-minute video.
Galfond, owner of the Run it Once poker site, isn't the stereotypical poker YouTuber. Sure, he's well-spoken, understands the game as well as anyone, and has an impeccable poker resume, but he isn't usually one to tackle controversial issues in poker or attack other players.
But he has the skills to teach the game of poker as effectively as anyone, which he showed in his first video, titled, "How I Deal with Downswings."
In the video, you'll quickly learn he admires Winston Churchill, as he uses a number of compelling Churchill quotes such as, "never waste a good crisis." The quote, as he explains, applies to poker in that when things are going well, it's easy to coast and have the mindset that wins will continue. But when something goes wrong, "we start to question all that."
Why He's Entering the YouTube Game
Galfond's YouTube channel is only one day old, but already has nearly 2,000 subscribers, and his first video has over 4,600 views. The former Full Tilt Poker crusher once known as "OMGClayAiken" announced to the poker world his newest hobby. He then explained why he's entering the space.
2/ I have always understood that to do any content creation right, you need some form of consistency, and I didn't… https://t.co/ssa9U3TNzW

— Phil Galfond (@PhilGalfond)
The pot-limit Omaha superstar continued to explain that he's no longer as concerned with being a perfectionist as he was in the past, hence why he's now more comfortable starting a YouTube channel.
"2021 has been a very tough year for me personally. (I'm okay, btw). This did a few things that led me to launching this channel. Starting from a lower point emotionally, I found it easier to face some fears. How bad would a little bit of failure here really be?" Galfond wrote.
As for the content to expect going forward on his channel, Galfond said that he's already planned out and recorded beginner poker tips videos along with short and long podcasts with other poker pros.
"I aim to release 1 vid/week for the time being. I'd love to increase that frequency, but I don't want to bite off more than I can chew, which I have a habit of doing!" Galfond tweeted.
Phil Galfond is widely considered one of the friendliest poker players in the world. It's rare you'll ever hear someone say a bad word about him. But he's also one of the most fierce competitors in the game, and has taken on all comers in the Galfond Challenge, a high-stakes online PLO competition, which he's currently 4-0 in.
During the poker boom era, he became famous for crushing the nosebleed games on Full Tilt Poker under the screen name "OMGClayAiken." He'd move on to the televised poker scene and competed on popular shows such as "Poker After Dark" and "High Stakes Poker." As a tournament player, which isn't his specialty, he has nearly $3 million in live cashes. In 2019, helaunched the Run it Once poker site. And now he's a YouTube poker content creator. There isn't much left for him to do in this game.