Moorman Remains in Third Despite Three Five-Figure Prizes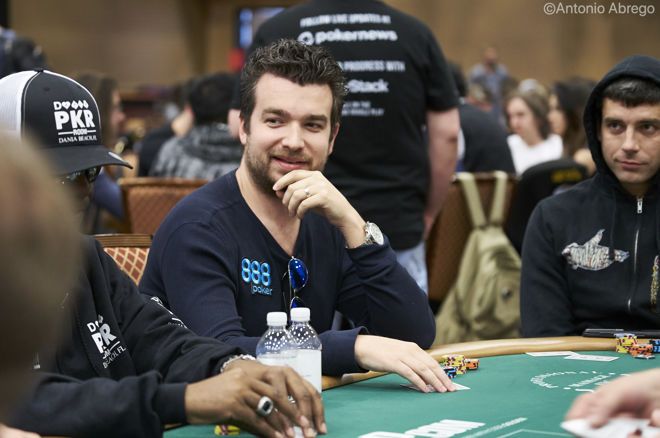 Chris "moorman1" Moorman stayed in third place in the United Kingdom online poker rankings, provided by PocketFives.com, despite a trio of five-figure scores last week.
Moorman collected $11,805 when he finished fourth in the WSOP online: $525 Bounty Hunters HR and followed that up with a $25,593 haul from his seventh-place exit in the $2,100 Bounty NLHE Championship event, both at GGPoker. Moorman then cashed in the PokerStars WCOOP Main Event, but could only muster a 94th place finish, which came with a $22,051 prize.
888poker Runs Its Biggest MTT of 2021: The $1M Big Shot
The incredulous form of Patrick "pleno1" Leonard and Jonathan "Proudflop" Proudfoot kept Moorman cemented in third place. Leonard's seventh-place finish in a $5,200 WCOOP event awarded him $23,163, while his cash in the GGPoker WSOP Online Main Event came with $19,518.
Leonard was not finished there because he won the PokerStars $1,050 Sunday High Roller for $35,281 and was the fifth-place finisher in the $1,050 Sunday High Rollers Kick-Off at GGPoker for an additional $14,206.
Proudfoot kept tabs on Leonard thanks to his $30,468 score from a deep run in the Super MILLON$ getting added to his profile.
Moorman, Leonard, and Proudfoot were not the only UK stars helping themselves to five-figure scores because Patrick "JaegsPL" Lauber netted $24,888 when he finished third in the GGPoker $1,050 Thursday Thriller Bounty Hunter.
Patrick "thebigdog09" Brooks got in on the action too with a sixth-place finish in the $10,300 NLHE PKO WCOOP event, as did "SeT44" who cashed n the WSOP Online Main Event and reeled in a $19,518 score.
Boosted Hours fastforward Awards 3x Cashback Points
Jon "luckyfish89" Clark soared into the UK top 10 courtesy of a pair of large results. A third-place finish in a $1,050 NLHE WCOOP event came with a $25,358 addition to his bankroll, while a fifth-place exit from a $1,050 6-Max WCOOP tournament saw Clark boost his lifetime winnings by $16,744.
Other sizeable prizes went to Brandon "Tyrion2205" Sheils ($14,758), John "JBradley" Bradley (14,750), and Paul "Fold Machiii" Dando ($25,901).
UK Online Poker Rankings (September 13, 2021)
| UK rank | World Rank | Player | Points |
| --- | --- | --- | --- |
| 1 | 15 | Patrick "pleno1" Leonard | 10,444 |
| 2 | 21 | Jonathan "proudflop" Proudfoot | 9,509 |
| 3 | 55 | Patrick "JaegsPL" Lauber | 6,846 |
| 4 | 56 | Chris "moorman1" Moorman | 6,838 |
| 5 | 77 | Patrick "thebigdog09" Brooks | 6,002 |
| 6 | 87 | Jareth "jareth3542" East | 5,729 |
| 7 | 108 | Conor "1_conor_b_1" Beresford | 5,258 |
| 8 | 136 | Scott "Aggro Santos" Margereson | 4,930 |
| 9 | 195 | SeT44 | 4,390 |
| 10 | 216 | Jon "luckyfish89" Clark | 4,235 |
| 11 | 217 | ZDARLIGHT23 | 4,233 |
| 12 | 223 | Havana | 4,200 |
| 13 | 235 | Brandon "Tyrion2205" Sheils | 4,097 |
| 14 | 253 | Max "1mtm91" Sanders | 3,991 |
| 15 | 262 | Ryan "ryanp" Plant | 3,944 |
| 16 | 263 | Sam "TheSquid" Grafton | 3,937 |
| 17 | 283 | John "JBradley" Bradley | 3,822 |
| 18 | 293 | Paul "Fold Machiii" Dando | 3,785 |
| 19 | 299 | James "RUNITSRANN" Rann | 3,757 |
| 20 | 331 | Andrew "Picasso 2" Hedley | 3,622 |