Dusk Till Dawn Set For October/November Soft Reopening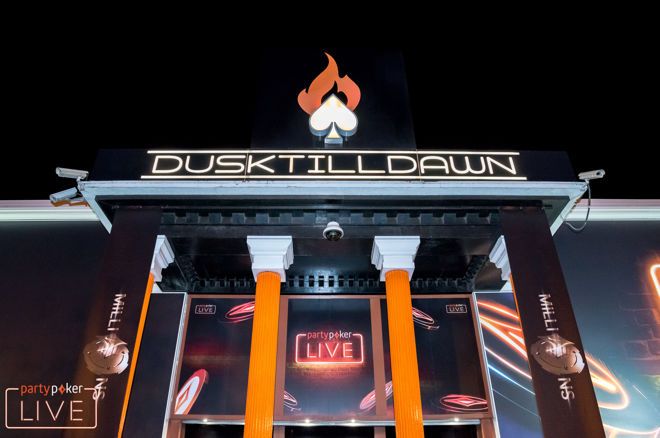 Dusk Till Dawn, the home of British poker, is reopening in October/November according to owner and founder, Rob Yong.
Players are eager to return to the Nottingham venue and have constantly bombarded Yong on Twitter asking him when they could expect to see Dusk Till Dawn open its doors and offer poker again. They now have their answer.
Yong and his management team decided to close DTD's doors on March 16, 2020, as the COVID-19 pandemic began tightening its grip on the United Kingdom and further afield. The club locked its doors before the British government forced "non-essential" businesses to close to the public because the safety and wellbeing of DTD's customers and staff has always been at the forefront of Yong's thinking.
In late May 2021, some 14 months after DTD last welcomed customers, Yong posted a video on Twitter. DTD members from all corners of the Earth had their fingers crossed in the hope Yong was about to reveal a grand reopening. However, this was not the case. Instead, Yong told his legion of passionate poker-loving followers that DTD was to remain closed until everything was completely safe and until the government stated restrictions were no longer needed.
October or November is when Yong and his team have pencilled in reopening the iconic Dusk Till Dawn venue, which has now been under lock and key for 18 months. There will not be a grand reopening, however, with Yong stating the club will see a "soft opening" due to several issues, including the loss of key staff.
Yong replied to dozens of comments on his tweet, and revealed the club is looking for poker dealers because "many non-Uk dealers went back home apparently over COVID." It cannot hurt to message Yong or drop your CV off at the club if you are a poker dealer looking for work.
Soft Opening, Perhaps, But Demand For Live Poker Is Strong
Yong and his team are gearing up for what they call a soft opening but the demand for live poker is as strong as it has ever been. PokerStars Live at The Hippodrome is enjoying around-the-clock cash games, and is putting up good numbers in its tournaments.
Furthermore, the Grosvenor UK Poker Tour (GUKPT) is enjoying something of a renaissance with the first two legs of the 2021 tour breaking long-standing records. Euan McNicholas outlasted 590-opponents to win the GUKPT London Main Event for £165,800, while Rick Trigg took down the GUKPT Manchester Main Event for £134,250, a tournament that drew in 472 players.
Surely it is only a matter of time before Dusk Till Dawn hosts a massive poker tournament or festival? The MILLIONS UK Main Event, won by Anton Suarez for $1 million, was the last major event DTD held. The £60 buy-in Grand Prix UK, which Fabian Donovan won after outlasting 2,711 opponents, was the very last tournament at DTD before Yong bolted the doors shut. It finished on March 15, 2020.