Cochrane Narrowly Misses Out On Omaholic Glory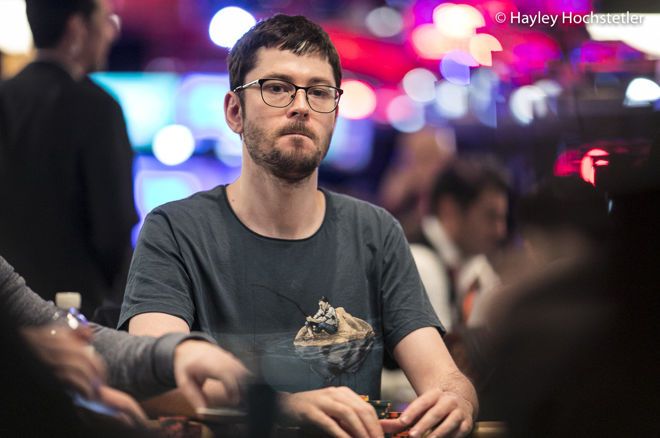 Gavin Cochrane almost won an Omaholic event at GGPoker this weekend but ultimately had to make do with a runner-up finish. The British pot-limit Omaha specialist fell at the final hurdle in a $3,150 buy-in event.
Only 34 players bought into the $3,150 Omaholic Bounty King HR, which resulted in only the top five finishers receiving a slice of the main prize pool. There were, however, $51,000 worth of bounties spread around the entrants' heads, making it possible to win sizeable sums for being aggressive.
Stavros Loizou of North Macedonia was the fifth-place finish and the first player to bank some of the main prize pool. Loizou collected a combined prize worth $8,239.
Austria's Jonas Kronwitter was the next player who fell, his exit in fourth place resulting in $8,187 making its way to his GGPoker account. Hun Wei Lee fell in third for $14,224, leaving Cochrane heads-up against former EPT Tallinn champion Ronny Kaiser.
Both Cochrane and Kaiser consider PLO to be their strongest game, and both are incredibly talented with four hole cards at their disposal. Either player would have made a worth champion, but it was Kaiser who emerged from the one-on-on scrap victoriously and with $32,726 in prize money to show for the win. Cochrane consoled himself with a $22,684 second place prize.
$3,150 Omaholic Bounty King HR Final Table Results
| Place | Player | Country | Bounties | Total Prize |
| --- | --- | --- | --- | --- |
| 1 | Ronnie Kaiser | Lichtenstein | $18,750 | $32,726 |
| 2 | Gavin Cochrane | United Kingdom | $8,718 | $22,684 |
| 3 | Hun Wei Lee | New Zealand | $4,031 | $14,224 |
| 4 | Jonas Kronwitter | Austria | $750 | $8,187 |
| 5 | Stavros Loizou | North Macedonia | $2,812 | $8,239 |
Proudfoot Continues Shining, Mounts Rankings Charge
Other GGPoker Results Involving Players from the UK and Ireland
michael79 – third-place in the $210 Sunday Last Call Bounty Hyper for $5,715*
Jonathan Proudfoot – seventh-place in the $1,050 Sunday High Rollers Heater Bounty Turbo for $5,532
Alex "FutureofMe" Kulev – sixth-place in the $250 Sunday Fifty Stack for $5,154
kid1591 – fifth-place in the $210 Bounty Hunters Sunday Special for $3,376*
djimitraore – eighth-place in the $126 Bounty Hunters Sunday Special for $2,233*
Soy Boy – sixth-place in the $105 Bounty Hunters Sunday Special for $2,091*
Endrit Geci – seventh-place in the $210 Omaholic Bounty Closer for $1,018*
*includes bounty payments
WSOP 2021: Best Events to Play on a Budget
Final Tables at 888poker and partypoker
Three of our players reached major final tables at 888poker over the weekend. "vyccc" reached the final table of the $150,000 Big Shot 109 Main Event before falling in sixth for a $4,770 score.
The two other players were at the final table of the $50,000 Big Shot 525. "Jhotauk" crashed out in eighth for $1,750 with "Tedson89" running out of steam in fourth for a $4,800 addition to their bankroll.
Jonathan Proudfoot enjoyed a five-figure prize over at partypoker. His fifth-place finish in the new $200,000 guaranteed The Grand resulted in a $10,556 addition to his bankroll.
Christoph Vogelsang Leads $1M Gtd World Cup of Cards Main Event
Leonard Helps Himself to a $31K Score
Patrick "pads1161" Leonard helped himself to a $31,485 payout by outlasting a star-studded field of 149-opponents in the $1,050 Sunday High Roller at PokerStars.
The 150 entrants were exactly enough to hit the $150,000 guaranteed prize pool, which the top 17 finishers shared. Canadian grinder Sebastian "p0cket00" Sikorski fell in 18th place, locking up at least $2,477 for the remaining players.
That prize increased to $5,372 by the time the eight-handed final table was set. Enrico "WhaTisL0v3" Camosci scooped eighth-place prize money, with "schibe3" of Romania falling in seventh.
Renan "Internett93o" Bruschi's exit in sixth was worth $8,904, leaving the surviving players to enjoy a five-figure haul.
Former World Series of Poker Main Event champion Martin "M.nosbaocJ" Jacobson fell in fifth for $11,463 with Francisco "Tomatee" Benitez's elimination in third, a finish worth $18,997, setting up a heads-up clash between Leonard and Daan "DaanOss" Mulders.
Leonard defeated his final opponent to secure the $31,485 top prize, leaving Mulders to claim a $24,457 consolation prize.
$1,050 Sunday High Roller Final Table Results
| Place | Player | Country | Prize |
| --- | --- | --- | --- |
| 1 | Patrick "pads1161" Leonard | United Kingdom | $31,485 |
| 2 | Daan "DaanOss" Mulders | Austria | $24,457 |
| 3 | Francisco "Tomatee" Benitez | Uruguay | $18,997 |
| 4 | Brunno "botteonpoker" Botteon | Brazil | $14,757 |
| 5 | Martin "M.nosbocaJ" Jacobson | United Kingdom | $11,463 |
| 6 | Renan "Internett93o" Bruschi | Brazil | $8,904 |
| 7 | schibe3 | Romania | $6,916 |
| 8 | Enrico "WhaTisL0v3" Camosci | Malta1 | $5,372 |
$1m in Prizes to be Won as Freeroll Splash Party Gets Underway on 888poker
Other PokerStars Results Involving UK & Irish Players
stewybaby01 – second-place in the $215 Sunday Warm-Up for $7,215
Patrick "pads1161" Leonard – first-place in the $1,050 Sunday Warm-Up for $5,661
igareok54 – sixth-place in the $109 Sunday Cooldown for $4,546*
Arron888 – sixth-place in the $215 Bounty Builder for $4,356*
Hymn2Ninkasi – fifth-place in the $215 Sunday Warm-Up for $2,913
sonofchufty – first-place in the $109 NLO8 Sunday KOmania for $2,876
3betwizkid – seventh-place in the $109 Bounty Builder for $2,695*
Nicholas "YerSoLucky" Newport – eighth-place in the $109 Bounty Builder for $1,645*
Yepakyy – third-place in the Bigger $109 for $1,207