Christopher Frank Leads Super MILLION$ Anniversary Edition; $970k for First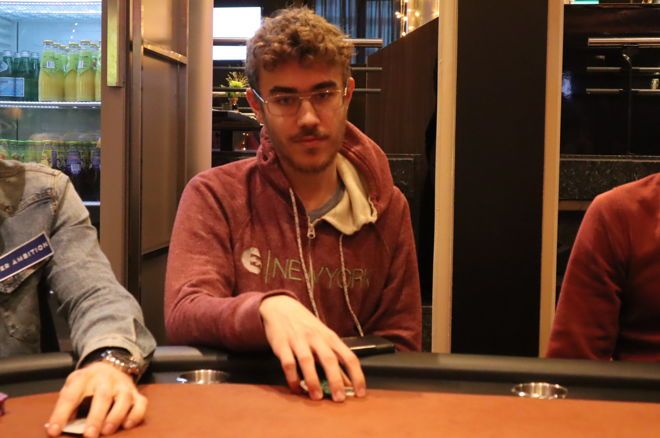 Table Of Contents
The first-ever GGPoker Super MILLION$ took place exactly a year ago and has seen some of poker's biggest names walk away with its title. The Super MILLION$ Anniversary edition has reached its final table and, as you would expect, it is packed full of elite players, including chip leader Christopher Frank.
Super MILLION$ Anniversary Final Table
| Place | Player | Country | Chips | Big Blinds |
| --- | --- | --- | --- | --- |
| 1 | Christopher Frank | Austria | 13,046,958 | 81.5 |
| 2 | judd trump | China | 8,406,101 | 52.5 |
| 3 | Adrian Mateos | Spain | 7,912,462 | 49.5 |
| 4 | Joakim Andersson | Sweden | 6,635,336 | 41.5 |
| 5 | Carlos Villamarin | Canada | 5,625,000 | 35.2 |
| 6 | Wiktor Malinowski | Macau | 4,970,516 | 31.1 |
| 7 | Chris Puetz | Austria | 4,276,196 | 26.7 |
| 8 | Enrico Camosci | Tunisia | 2,903,226 | 18.1 |
| 9 | thomas Muehloecker | Austria | 2,444,354 | 15.3 |
Dan Bilzerian's Battle Royale Becomes Latest GGPoker Poker Format
This special edition of the Super MILLION$ differed from the usual format in that GGPoker ran several $10,300 Day 1s in addition to increasing the guarantee to a cool $5 million. Some 567 players bought in and created a $5,670,000 prize pool along the way, which the top 60 finishers secured a slice of.
Payouts up to the final table ranged from $26,777 up to $73,538. Now that only nine players remain in the hunt for the title, $122,047 is the least anyone can take home, with the eventual champion reeling in a prize that tops the scales at an incredible $976,379.
Super MILLION$ Anniversary Final Table Payouts
| Place | Prize |
| --- | --- |
| 1 | $976,379 |
| 2 | $752,891 |
| 3 | $580,558 |
| 4 | $447,672 |
| 5 | $345,202 |
| 6 | $266,187 |
| 7 | $205,258 |
| 8 | $158,275 |
| 9 | $122,047 |
Former World Series of Poker bracelet winner Christopher Frank is the man in pole position going into the star-studded final table. Frank sits down with a tournament-leading stack of 13,046,958 chips at what his his first Super MILLION$ final table appearance. Twenty-fifth place is the deepest Frank had progressed in this tournament before today. There is no doubt he will be going all out to bag his first outright victory.
China's "judd trump" is a name that should be familiar with those of you who follow our Super MILLION$ reports. The Chinese grinder has reached their third Super MILLION$ final table, although both previous visits have ended in ninth place finishes. However, judd trump is second in chips at the restart, so has every chance of becoming the tournament's champion. The snooker fan will be railed by at least 13 GGPoker players because those players bought 19% of the grinder's action at 1.15 markup.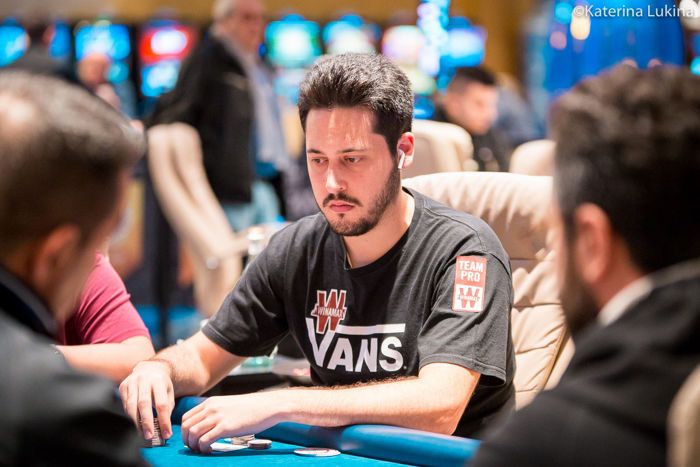 Third place belongs to Adrian Mateos when the first cards are pitched. Mateos is a global superstar, one who has played in each and every one of the Super MILLION$ to date. His record of 16 cashes, six final tables, one victory, and $1,328,783 in earnings puts Mateos right up there with the best-performing players. Mateos returns to battle with an arsenal of 7,912,462 chips, or a shade under 50 big blinds.
Watch This Star-Studded Final Table Unfold
Who will win this week's Super MILLION$? Find out right here
Two-time Super MILLION$ champion Joakim Andersson is looking to make it a hat trick of wins when play resumes at 6:00 p.m. BST. Anderson secured his first victory in this tournament on October 27 and banked $324,053. He won again in April 2021 when the Super MILLION$ was part of the GG Spring Festival. That victory padded Andersson's bankroll with an eye-popping $1,537,605. Do not write off the Swede tonight even if he does find himself in the middle of the chasing pack.
Carlos Villamarin won his seat into this massive tournament via a $1,050 satellite. That $1,050 is now worth more than $122,000 and could be worth just shy of $1 million come the end of play. The last time Villamarin reached a Super MILLION$ final table, he finished in second place. We suspect he would be delighted to enjoy a repeat performance today.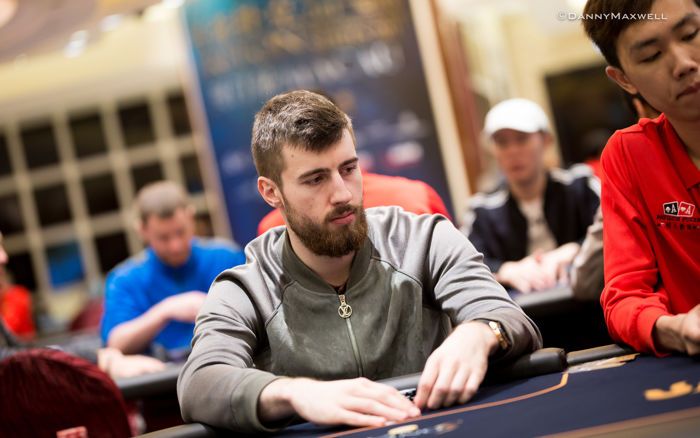 Further down the chip counts, with 4,970,516 chips (31.1 big blinds) is Wiktor Malinowski. The man known as "Limitless" is best known for his exploits in high-stakes cash games, but he is no slouch when it comes to tournament poker, either. He finished second in this event on February 21 ($349,222) and won it on May 2 ($394,852). Regardless of if Malinowski wins or not, he will definitely make a nuisance of himself at the table.
Chris Puetz is another of the finalists guaranteed a huge ROI courtesy of playing their way to the final table from a $1,050 satellite. This is only the fifth time Puetz has competed in the Super MILLION$, and it is the second cash and final table. He finished seventh on March 21 for $85,856. Puetz sits down in seventh place this evening.
Will You Become the First Member of GGPoker's Team Champions?
Eighth place with a 2,903,226 stack is Enrico Camosci, a WSOP Online bracelet winner. Camosci sold 43% of himself at 1.05 markup before the tournament started, so 14 stakers are set for a winfall regardless of where he finishes. Camosci is the second-shortest stack going into the final table, but knows he is one double-up away from being right back in contention.
Finally, we get to Thomas Muehloecker who is the player bringing up the rear at the final table of the Super MILLION$ Anniversary event. Muehloecker has approximately 15 big blinds at his disposal, meaning he needs some help when play resumes, but he is a super talented individual who will not be fazed by being the short stack. He has never finished higher than sixth in the Super MILLION$ before, can he change that fact today?