PokerStars LIVE at the Hippodrome Set For Grand Reopening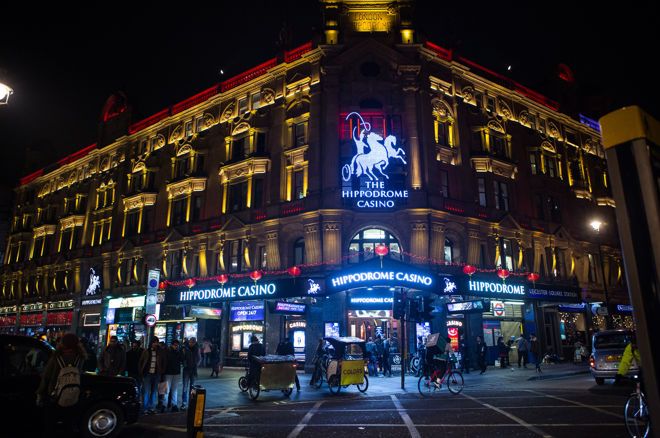 PokerStars LIVE at the Hippodrome is set for a grand reopening on May 17. Cash games will run around the clock in the newly refurbished poker room, with tournaments resuming during the first week after the lifting of lockdown restrictions.
Live poker players have been left twiddling their thumbs for more than a year following the government's COVID-19 lockdown restrictions. It has been a tough time for everyone, but thanks, in part, to the coronavirus vaccines, there is some light at the end of the tunnel.
PokerStars LIVE at The Hippodrome has been busy during the enforced lockdown. The poker rooms have undergone a significant transformation so much so that they are barely recognisable from before The Hippodrome bolted its doors shut. Everything is now PokerStars branded, and we have to say it looks incredible.
Kerryjane Cragie is the Head of Poker at The Hippodrome Casino. Cragie and her team love poker and cannot wait for May 17 to roll around so they can welcome players back to the revamped venue.
"I can't tell you how much we are looking forward to throwing open the doors, hearing the riffling of chips and the exciting sounds of a busy poker room. We have been gearing up for three months now with all the refurbishments and have had the team back on site for weeks, practising, training and getting it all in order."
Those refurbishments Cragie alluded to are extensive. What can players heading to PokerStars LIVE at The Hippodrome expect?
"There are actually four poker rooms, a bar, an outdoor smoking area, and even the loos are on brand! The whole space has been reimagined and refurbished, and the look and feel are amazing. I'm thrilled with how it's all turned out. Now that we took over the whole third floor, we even have direct access with our own entrance from Leicester Square straight to the poker floor and access to our fabulous roof terraces above and to the rest of the Hippodrome casino.
"The poker floor itself has been totally redecorated in true PokerStars style. New window treatments, graphics on the walls and lightboxes to give a little zing. TV's have been added to all rooms, there is a dedicated cash desk and registration point, and the most comfortable chairs I think you'll find anywhere. It is stunning and is a great place to play poker."
The consensus on social media is that British poker players cannot wait to return to the live poker world and regain some normality in their lives. Cragie's team posted on Facebook that the plan is to run cash games around the clock from the very second they are permitted to do so. Are they really opening 24-7?
"We are! And we will be building strongly as players return. Our poker tables will be open from one second past midnight on May 17th. Our initial hours will be Monday to Thursday midday to 8am, with 24 hours opening Fridays through to Monday morning. And then as soon as the demand is there, we will stay open 24hrs, seven days a week."
"We will be offering a great range of stakes (and steaks from Heliot Steak House, which are delicious). £1/£2 NLH is the most popular, with £2/£5 NLH a daily feature. We have had some great action on our £1/£2/£5 PLO tables and will offer higher stakes on demand."
It is not only cash games returning to PokerStars LIVE at The Hippodrome because a £40,000 guaranteed tournament is scheduled for the first weekend back. The buy-in is £275 in total, starting chips are 25,000 with 30-minute levels. The plan is for 14 levels on each of the three starting flights, with four levels of late entry, and six levels of re-entry.
| Date | Time (BST) | Tournament |
| --- | --- | --- |
| Fri 21 May | 12:00 p.m. | Day 1A |
| Sat 22 May | 12:00 p.m. | Day 1B |
| Sun 23 May | 10:00 a.m. | Day 1C Turbo flight |
| | 2:00 p.m. | Day 2 |
There are some restrictions in place, as you would expect. All tables are played seven-handed with protective screens in place. This is because social distancing measures are still in place. Face masks must be worn at all times, too. There is the obvious issue of available tables, so Cragie highly recommends booking your seat in advance because this tournament will prove extremely popular.
"Seating is limited, so pre-registration is recommended, available from Tuesday 18th or get down early on the day. It is the first tournament in over a year, so we are expecting a sell-out. Full details are on our Facebook and Twitter pages in addition to our website."
What if you are on the fence about making the trip to the new-look Hippodrome for live poker? Should you head there on opening day or in the coming weeks?
"You have got to see it to believe it! – Come and get a feel of the new poker floor and see for yourself. We will answer any questions and do anything we can to make it the best experience for each individual. Our poker rooms were a great success with a fabulous atmosphere before, and we have made them far better. We have also concentrated on dealer training, safe play and great poker, and now we have awesome surroundings to make it all come together.
"We have all missed live poker, me included. I am so happy to see our PokerStars Live rooms opening up again. And I personally invite everyone to get back to the tables and start enjoying what you love, in a place that does what it can to love you back, and I'm happy to meet with anyone who has questions or suggestions."