The GGSF $1,500 Main Event High Guarantees $10 Million at GGPoker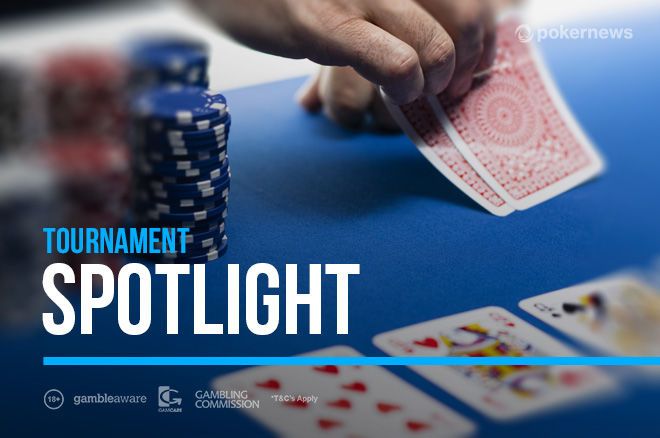 Table Of Contents
The inaugural GGPoker Spring Festival (GGSF) has been a massive success with 335 tournaments boasting a whopping $150 million in guaranteed prizes! What's more is that most of the guarantees have been smashed thus far.
One tournament you should have your eyes on is the crown jewel of the festival in the GGSF Main Event-H: $1,500 NLHE. The reason why this even should be on your radar if it isn't already is simple as this tournament guarantees $10 million all by its lonesome.
Read on to learn all about this amazing event including the best way for you to qualify into this event for even cheaper than the $1,500 buy-in.
It's GGPoker's Biggest Spring Series Ever
Find out more about the $150M guaranteed GG Spring Festival!
Click Here

Dozens of Opening Flights
The GGSF Main Event High is a two-day affair providing players ample opportunities to build a stack for Day 2 on April 25.
The first opening flight kicks off today, Saturday, April 17 at 9:30 p.m. BST (4:30 p.m. EDT) with no less than six more opening flights running each day for the next week.
Each opening flight boasts a ton of play with players starting with a massive stack of 100,000 in chips and blinds going up slowly at every 15 minutes. A couple of the opening flights that take place near the start of Day 2 will likely feature faster structures for last-minute players.
Players are not only allowed to re-enter as many opening flights as they wish but also can re-enter within each flight for the first 260 minutes of play.
Players that advance to Day 2 will resume action on Sunday, April 15 at 9:05 p.m. BST (4:05 p.m. EDT). The same 15-minute blind levels will be featured throughout Day 2 until the final table is reached at which time blinds will be moved down so that the average stack is at least 40 big blinds and blinds will increase by a certain amount of hands play instead of by time.
Qualify for Cheap!
Would you really like to play in this event but $1,500 is too much for your bankroll? Don't worry as there is still plenty of time to get much cheaper.
Keep your eyes open as GGPoker will be hosting around the clock Mega, Last Chance, and Deadline satellites guaranteeing plenty of seats.
Why not give it a shot? Who knows, maybe you will win your seat and change your life by winning what promises to be one of the biggest poker events of the year.
Play in the GGSF Main Event High at GGPoker
Sign Up for a GGPoker Account Through PokerNews
If you want to play in the GGPoker Spring Festival, you'll need to sign up for an account. By downloading GGPoker via PokerNews entitles you to a welcome bonus worth up to $600. Your first deposit is matched 100% up to a maximum of $600, setting you up nicely in time for the Spring Festival.
The bonus releases into your account in $10 increments each time you earn 6,000 Fish Buffet Points, which is the equivalent of $60 in rake or tournament fees.