The Chip Race Gets Set To Celebrate Its 100th Podcast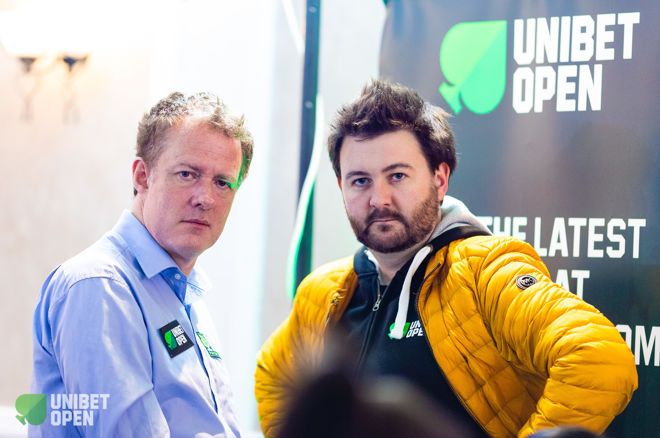 Irish duo David Lappin and Dara O'Kearney are about to broadcast the 100th edition of the ever-popular The Chip Race podcast. Doug Polk, Jonathan "Apestyles" Van Fleet, Irish veteran Annette O'Carroll join Lappin and O'Kearney for the 100th episode, plus there are special appearances from more than a dozen former guests.
Hitting 100 episodes since 2015 is quite an achievement in its own right, but especially impressive considering both Lappin and O'Kearney juggle producing The Chip Race with playing poker professionally; O'Kearney has probably managed to find the time to run 20,000 miles, too.
Both also found the time to speak exclusively to UK & Ireland PokerNews, all socially distanced, of course.
UK & Ireland PokerNews: So, how did the Chip Race come about?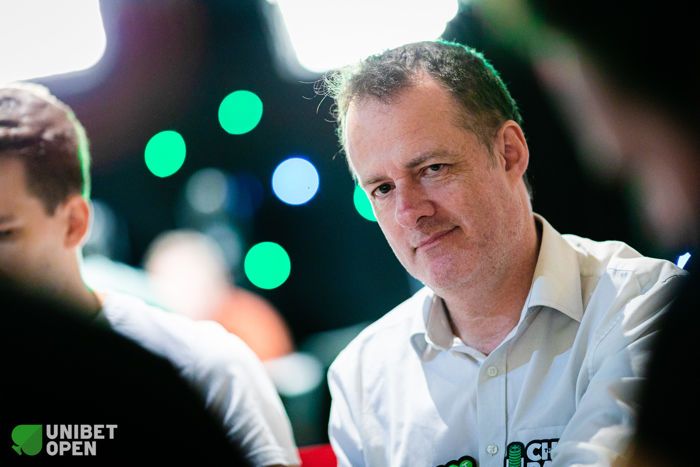 O'Kearney: A friend of David's called Rob worked for a company that made niche podcasts. They had a horse racing one, a cricket one etc. Rob suggested a poker one and they approached us to host it. After the disappointment of finding out we wouldn't be paid a fortune for this, or even anything, we agreed to do one season for nothing on the understanding that a concerted attempt to find a sponsor would be made.
UK & Ireland PokerNews: Everyone starts a new project with the best intentions, but did either Lappin or O'Kearney honestly think they would produce 100 episodes?
O'Kearney: No. I didn't think we'd make it past seven. Even though the first season was very popular in Ireland I wasn't hopeful we'd find a sponsor, particularly after the company doing it went into liquidation. Dark days which we only got through by virtue of my cohost hitting the bottle hard, and me relentlessly pointing out that he was now a useless, fat, washed-up alcoholic.
Lappin: Hey - I wasn't useless! Dara's right though that it looked like a one season thing for quite a while. Thankfully David Pomroy at Unibet Poker had faith in us and let us bring the show back. Despite teething pains and early setbacks, I was confident that we could keep our Irish audience and find a new one too. That said, I wouldn't have bet on us getting to 100.
Join in Unibet Poker's Seventh Birthday Celebrations
UK & Ireland PokerNews: One-hundred episodes is plenty of time to hone your craft. How has the Chip Race evolved since that very first episode?
O'Kearney: As David alluded to there, at the start our focus was on the Irish poker scene. Emboldened by the number of Britons listening, we tried a show with UK guests, only to discover to our horror that while British people were interested in hearing Irish people talking about poker, it didn't really work in the opposite direction. To this day it's our lowest rated show ever!
Lappin: I actually listened back to episode 1 a few months ago. We weren't terrible but we were very green. My presentation was very flat at the beginning. I've definitely got better at using my voice. Dara's strategy was strong but those segments didn't have the clean hand history structure they do now. Our guest interviews were pretty good even at the beginning although they weren't as well researched as they are now.
O'Kearney: The fact we were Irish focused made it easy to get guests: pretty much every Irish poker wanted to be on the show.
Lappin: Yeah, that's been a funny journey. We've gone from finding it easy to get Irish guests for an Irish-facing show to finding it hard to get international guests for an international-facing show to now finding it fairly easy to get almost anyone.
O'Kearney: A few other things make the first season quite different from what the show became. Firstly, it was recorded in a studio and most of the guests came in so we did the interviews face to face. They were almost live, as they were mostly recorded in one take on a Monday afternoon and was released that evening or the following morning. These days, every interview is done via Zoom and David edits so even though it's not studio level, it's almost as good and it's a more polished sound.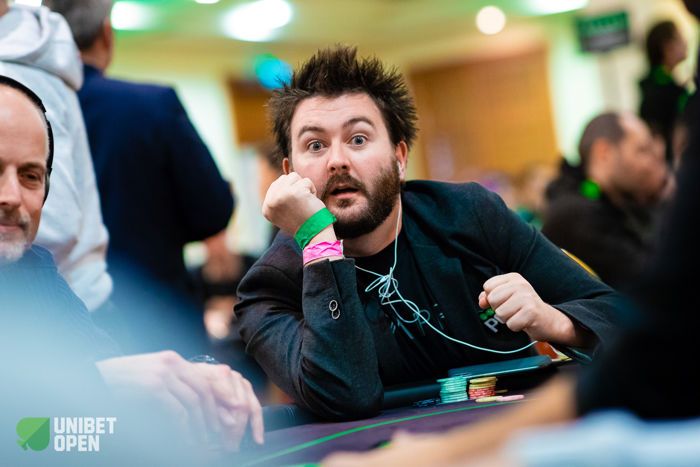 Lappin: We don't have to wake up early on a Monday any more!
O'Kearney: That's right! The fact that we had to drag ourselves into a studio on a Monday afternoon wasn't a lot of fun after a long Sunday grind. Also my wife, who would drive me to the studio, acted as a sort of quality controller, telling us with characteristic directness if something was shit and needed to be cut, and advising us on improvements we could make to the show as we went.
Lappin: That was great actually. The last thing you need in that context are yes men and she always had salient advice.
O'Kearney: When we came back with Unibet as sponsor almost two years later, my main memories of that time is we really struggled to get the sound quality right (we were now mostly home recording using our own equipment) and we struggled to get guests. I guess most international guests we approached looked at the previous guests list and thought who the hell are those Paddies?
We got a huge break in that department when I abused my friendship with Jennifer Tilly and asked her to come on the show. She gave us a magnificent interview on her lunch break from promoting her latest movie in London, and it suddenly got a lot easier to persuade other big names to come on the show. Our sound quality got a lot better once we'd figured out how to use the equipment, and David started doing the edit himself. He got really good at it really fast and the show benefited greatly from his keen edit skills.
The strategy segment also got a lot slicker and more focused as we adopted the hand breakdown format, and in later seasons started using big name special guests. Probably the only thing that didn't improve was the news segment which I've personally petitioned to kill several times. That went from the cultured dulcet tones and smart intelligence of Daragh Davey in a state of the art studio (season one) to Ian Simpson's toilet screeching.
Lappin: I, for one, am very grateful for Ian and his vital contribution to the show.
O'Kearney: Did you just read that off a script?
Lappin: It's my new Unibet contract. That's what they make me say now since 'the incident'.
Your Ultimate Guide to Unibet Poker Challenges & Missions
UK & Ireland PokerNews: Moving on swiftly… who have been your favourite Chip Race guests?
O'Kearney: Obviously I'm going to answer the one who has had sex with me the most frequently.
Lappin: I see what you did there. Well played. I'm gonna say it's a 234-way tie.
O'Kearney: Is that how many different guests we've had?
Lappin: Almost.
O'Kearney: I see what you did there. Well played.
UK & Ireland PokerNews: Here's hoping Mrs O'Kearney was a guest otherwise Dara could be in trouble! What have you planned to celebrate 100 episodes?
Lappin: We've got a special Chip Race 100th Show celebration tournament on Unibet Poker on Sunday April 25th. It's going to be a €100 PKO in the Supernova time-slot with Dara, Ian and myself plus some former guests of the show being shooting stars with extra bounties on us. There will be seat-added satellites the week before and everyone who cashes the event will win a copy of 'PKO Poker Strategy'.
O'Kearney: I plan to sit patiently waiting for my congratulatory call from the Queen. That's what happens when you hit 100, right? Also I'll congratulate my cohost on hitting the only hundred he's ever likely to hit. He's sure as shit not going to get a century in cricket ever, or live to 100 the amount he drinks.
Lappin: You're right. My top score is 78. Lots of 5 wicket hauls though.
O'Kearney: Nobody cares.
UK & Ireland PokerNews: Anything else you'd like to say before we finish?
O'Kearney: I'd like to thank everyone who helped make the show a success (you know who you are) and to all our listeners for sticking with us through some awful sound issues (in season two), and screeching noises from the toilet of our daft Geordie "newsman".
Lappin: I'd like to say that I, for one, am very grateful for Ian and his vital contribution to the show.
You can find The Chip Race wherever you usually get your podcasts. Be sure to tune into the 100th episode, and don't forget to sign up for a free Unibet Poker account so you can play in the special Chip Race 100th Show celebration PKO tournament. Just don't bust me from it because I plan on taking it down!