Hands of the Week: Crash & Burn for Malinowski, Dzivielevski Hits Miracle King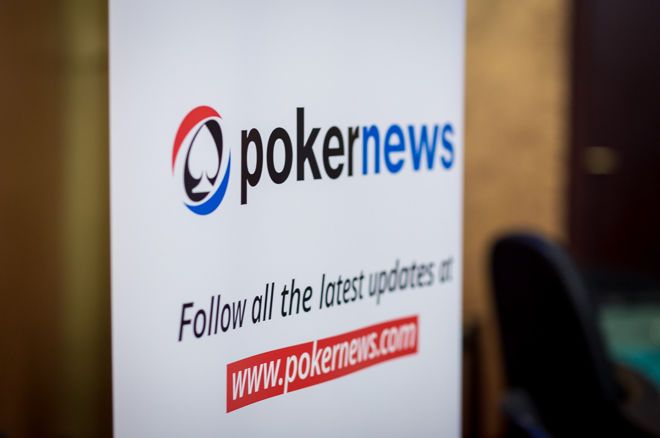 PokerNews is known throughout the world for our industry-leading live updates for both live and online events. In fact, right now we're offering various updates right here.
Over the years, we've captured memorable hands, many of which have become a part of poker history. In this new column, we will bring you some of the biggest hands of the week as reported in the PokerNews Live Updates.
Remember, if you're playing an event PokerNews is covering, you can get in the updates via the MyStack App. You can download the app for iPhone or Android now to get started. Then, create a new PokerNews account or update your current one to start updating your status immediately. Your followers can see all the live action that you're involved in.
Click here to download the My Stack app for iPhone, or click here to download the My Stack app for Android.
Gottlieb's GGPoker Heater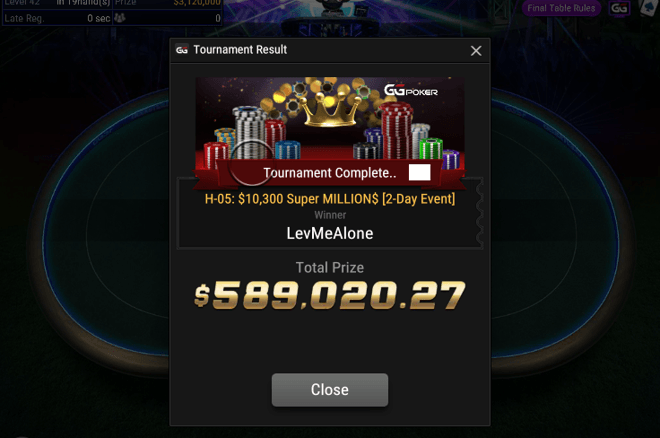 One series taking place right now – which you can follow here – is the 2021 GG Spring Festival. One of the biggest headlines to come out of the festival thus far was Lev "LevMeAlone" Gottlieb winning two events on the same day. One of those tournaments was Event H-05: $10,300 Super MILLION$, and one big hand helped propel him to victory.
It happened in Level 34 (40,000/80,000/10,000) when Gottlieb opened for 160,000 in middle position, Samuel "vivaegipto" Bernabeu called on his left, and Simon "FiestaPagana" Mattsson all but shoved for 1,131,587, leaving 40K back. Gottlieb called and Bernabeu shoved for about 3 million. Gottlieb called.
Lev "LevMeAlone" Gottlieb:



Samuel "vivaegipto" Bernabeu:



Simon "FiestaPagana" Mattsson:


The





board left the aces best. Bernabeu was left with crumbs and went bust a short time later, while Gottlieb went on to win the tournament for $586,074.
Wiktor Malinowski's Chips Aren't Limitless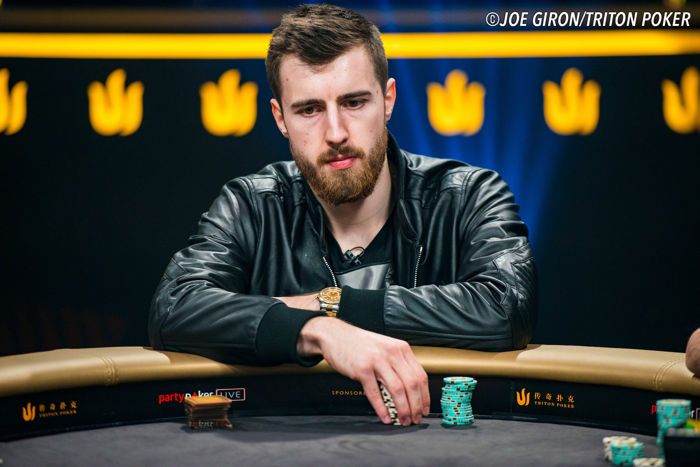 In the 2021 GG Spring Festival Event H-06: $25,500 Sunday Five Million, Wiktor Malinowski, who recently squared off against Fedor Holz in a heads-up challenge, became the tournament's first casualty.
It happened in Level 2 (300/600/75) when Malinowski made it 1,500 to go on the button and was three-bet to 7,500 by Thomas Muehloecker out of the big blind, which he called. On a



flop, Muehloecker's small bet worth 3,975 was called and both checked the

turn.
Muehloecker checked the

river and Malinowski simply jammed for 63,733, which was snapped by Muehloecker with


for the flush with the queen. Malinowski had just


and crashed out.
Malinowski Busts; Dzivielevski Hits a Miracle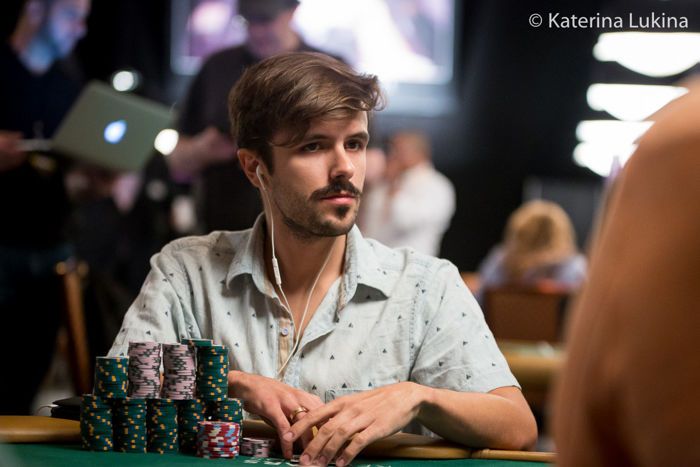 That wasn't the only big hand played by Malinowski in the GG Spring Festival.
In Event H-23: $25,500 Super High Rollers, a big hand went down in Level 23 (8,000/16,000/2,000) when Yuri Dzivielevski raised to 32,200 and Malinowski three-bet jammed for 132,355.
Joakim Andersson called on the button only for Bert Stevens to jam over the top. Dzivielevski called it off as the second shortest stack and Andersson folded.
Wiktor Malinowski:



Yuri Dzivielevski:



Bert Stevens:


The



flop gave Dzivielevski a miracle set and he held onto the lead on the

turn and

river. Malinowski was gone and Stevens was left with a below-average stack.
Dzivielevski went on to finish runner-up to Dario Sammartino in the tournament, good for a $391,973 payday.
"You Don't Want to See It"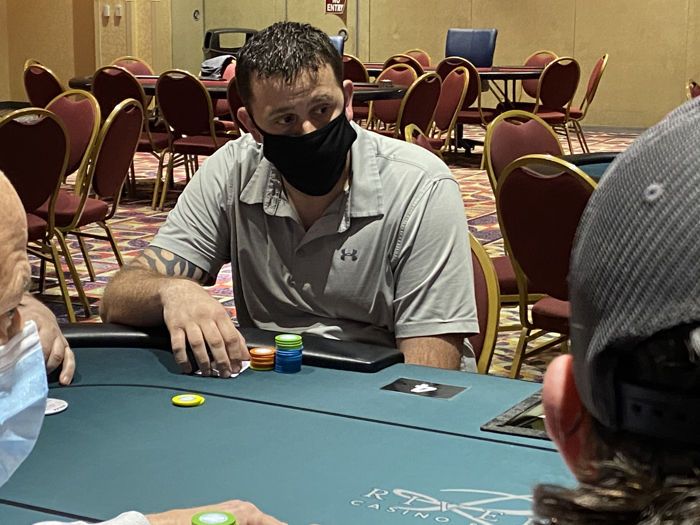 At the end of March, the Mid-States Poker Tour (MSPT) held a record-setting event at Riverside Casino in Iowa. The $1,100 Main Event attracted a stunning 862 entries – well ahead of the previous record of just over 500 runners – and saw Daniel Sepiol claim victory to the tune of $162,781. It was a behemoth of a tournament, and it comes as no surprise some big hands were reported in our live updates.
One hand took place in Level 12 (1,500/2,500/2,500) on Day 1b of the tournament when, after an early open to 5,500 and a call from John Bretzel in middle position, Missy Bartelme made it 16,000 on the button. Both players called her and they saw a



flop. Action checked to Bartelme and she bet 21,000. It stayed three-way for that price to the

turn, which checked through.
On the

river, the preflop opener counted his stack then checked. Bretzel bet 41,000 and Bartelme folded pretty quickly. The other player took some thinking time but folded as well.
Someone told Bretzel to show the bluff.
"You don't wanna see it," he teased. "Do you wanna see it?"
The other players said they did and Bretzel tabled his


. Bartelme said she folded an overpair.
"How could I put him on anything but a flush?" she said.
Pupillo Scores Double KO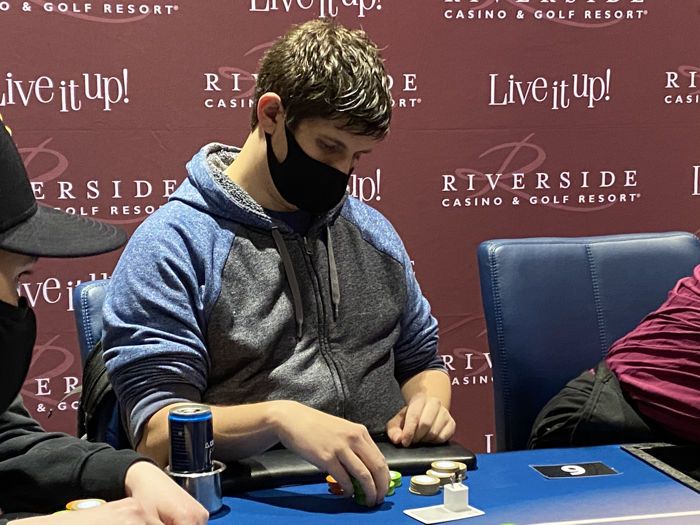 In the same MSPT tournament, albeit deep on Day 2 in Level 27 (40,000/80,000/10,000), Nick Pupillo opened under the gun for 190,000 and Phil Mader jammed in the small blind for 680,000. Kevin Berthelsen thought a long time then called for around 430,000 in the big blind. Pupillo counted his stack then called.
Nick Pupillo:



Phil Mader:



Kevin Berthelsen:


Pupillo flopped the best of it when



hit and he held on the

and

to bust both Nebraskans. Mader was eliminated in 12th place for $11,685, while Kevin Berthelsen took 13th place for $10,016. Pupillo went on to finish in sixth place for $31,716.
From April 29-May 9, 2021, the tour will be at Sycuan Casino Resort in San Diego for 11 trophy events being deemed the "MSPT Showdown Series." It marks the MSPT's first-ever stop in California.
The series will be bookended by two premier events. Kicking things off is a $360 buy-in, $100K GTD MSPT Regional Event, which will feature three starting flights. The following weekend, the series will culminate with a $1,100 buy-in, $200K GTD MSPT Main Event, which will also feature three starting flights. PokerNews will be on hand to offer live updates from both events.