Poker Says Goodbye to Late Night Poker's Nic Szeremeta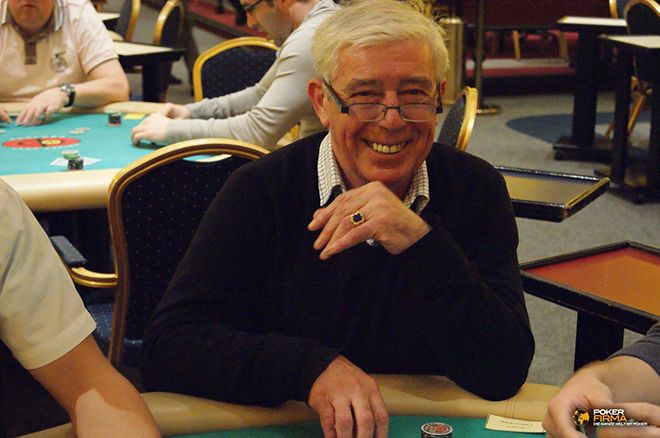 The poker world has said goodbye to Nic Szeremeta who passed away on January 25, aged 77-years-old.
The sad news of Szeremeta's death was announced by his daughters, Eve and Kate, on his Facebook page late on February 5.
"It is with a heavy heart that we have to announce that our wonderful dad, Nic Szeremeta, passed away on Monday 25th January 2021. This was unexpected and came as a complete shock to us as we're sure it will be to all who knew him."
Szeremeta had only updated his Facebook status on the afternoon of January 24. His funeral took place on February 8th. The ongoing COVID-19 pandemic restrictions prevented the poker community from attending the service, but many tuned in via a stream.
You can't help but feel Szeremeta would have enjoyed a wry smile at the fact people were using technology to pay their respects. He was, after all, a major part of the famous Late Night Poker, a show that used under-table cameras to view players' hole cards.
Late Night Poker
Late Night Poker launched in July 1999 and it quickly gained a cult following. The show saw such luminaries as Joe Beevers, Barny Boatman, Ross Boatman, Ram Vaswani, Simon Trumper, and Surinder Sunar, take to the felt with hole cards. Late Night Poker was the show that introduced the UK to the now late poker legends that were Liam Flood, Dave "El Blondie" Colclough, and Series 1 champion Dave "Devilfish" Ulliott.
Szeremeta was part of the iconic Late Night Commentary team with Jesse May, but his involvement in the groundbreaking show was much more than that.
"I actually formatted the whole tournament for them," explained Szeremeta in a PokerNews-exclusive interview in 2006. "They had no idea what they were doing and I introduced them to the concept of a televised tournament which I had been trying to get off the ground for at least five years."
His commentary style allowed the tension and images tell the story and was the perfect foil for the much more vocal May.
Late Night Poker aside, Szeremeta was a keen and talented poker player who played regularly for 50-years. He racked up cashes in 12 different countries, including the Netherlands were he won the Limit Seven Card Stud event – his PokerNews-exclusive interview in 2006favourite game – at the 1995 Amsterdam Masters. Szeremeta had more than $200,000 in live cashes.
He also launched, ran, and edited Poker Europa Magazine. Szeremeta was certainly a man of many talents.
The thoughts of everyone at PokerNews are with Szeremeta's family and friends at this difficult time.
Lead image courtesy of Poker Firma