Putting the New GGPoker Flip & Go Tournaments Through Their Paces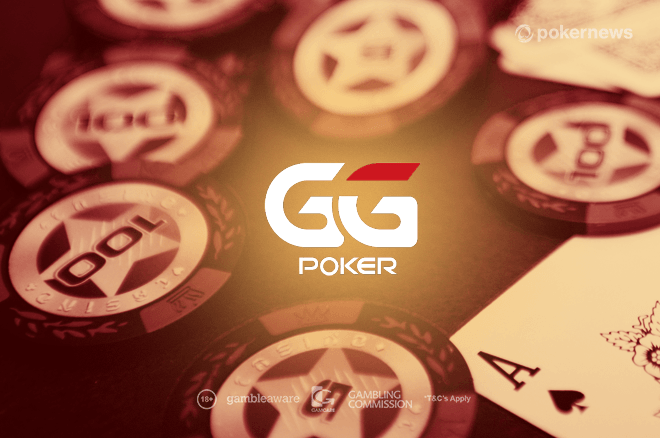 There's a new multi-table format for you to try the next time you fire up your GGPoker account that go by the name of Flip & Go.
GGPoker bills its Flip & Go tournaments as "the fastest tournament" ever so PokerNews decided to put that claim to the test and try out a Flip & Go game on your behalf.
Flip & Go Tournaments in Three Easy Steps
Step 1: Choose your buy-in level and buy in up to 10-times to boost your stack up to 10,000 chips
Step 2: Receive three cards and discard one within a 30 second time limit. Every hand is played as all in from this point until only one player remains at your table
Step 3: The survivor from each table is in the money and the tournament continues like a normal tournament until a champion is crowned
Flip & Go come with four buy-in levels: $0.01, $0.15, $2, and $25. This only tells part of the story, however, because buying in for those sums awards you 1,000 chips. It's possible to enter any of the buy-in levels up to 10-times, meaning you have the choice of starting with between 1,000 and 10,000 chips.
We bought into a $2 buy-in Flip & Go and took the option to have five entries, so received 5,000 chips for our $10 buy-in.
GGPoker Launch Daily $30,000 GGCare Flipouts
Our tournament started at 8:00 p.m. GMT prompt and our table opened. Here's where Flip & Go tournaments are different to any other tournament. Everyone is dealt three hole cards and you choose to discard one of them. We looked down at



and decided to discard the six, which disappeared in flames!
"Wichbert" was one of our opponents and they received a massive chips bonus thanks to being dealt a straight flush with their



. This would ultimately prove to be our downfall.
You also receive bonuses during the flip stage each time you are dealt one of the following three hole cards:
Straight Flush – 4x starting stacks
Three of a Kind – 3x starting stacks
Flush – 2x starting stacks
Straight – 1x starting stack
Everyone is set all-in during the flip round and the first hand went well for us because we split the massive pot with Wichbert.
Disaster stuck on the next hand. We received a bonus for being dealt



but our jack-ten ultimate lost to queen-nine and we were gone. Wichbert, on the other hand, was in the money places and continued the rest of the tournament in a traditional manner.
We Entered GGPoker's Softest Poker Tournament - This is What We Found
Our first attempt lasted two minutes at the most (our second, third and fourth didn't go great either), but had we not busted, we'd have cashed in less time than it takes to boil the kettle and make a coffee.
It's fair to say our first for a into Flip & Go tournaments didn't go to plan, but we will be back for more. The flip element of these games gets your heart pumping and the fact you can be in the money in only a few minutes an added bonus.
Try Flip & Go Tournaments For Yourself With a $600 Welcome Bonus
You'll need a GGPoker account to play in any of the Flip & Go tournaments. Download GGPoker via PokerNews to grab your lucrative 200 percent welcome bonus worth up to $600 on your first deposit.
The bonus releases into your account in $10 increments each time you earn 6,000 Fish Buffet Points, which is the equivalent of $60 in rake or tournament fees.
Good luck!