Read How One partypoker Player Built a Bankroll From $0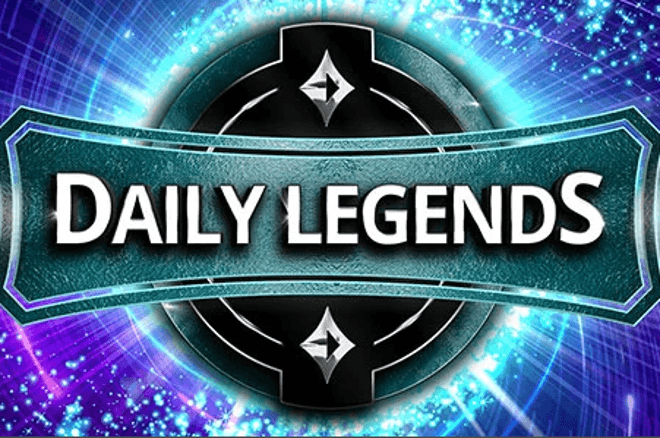 Table Of Contents
Building a bankroll can be hard. Really hard.
Whether you're grinding the micros or working hard at the online tables, it can be difficult to establish a bankroll to start really playing online.
That's where partypoker come in with their Daily Legends tournaments that enabled one player to build their bankroll from scratch.
From $0 to $300!
"Lavertos" is a Belarusian player who works as the deputy director at an agricultural enterprise. He recently built up a three-figure bankroll from zero through partypoker's Daily Legends tournaments.
Having begun playing poker with friends back in 2010, he signed up for partypoker looking to play online.
"I played for a while," Lavertos told the partypoker blog, "But then stopped playing due to work and family commitments. I started playing again this year after talking to one of my friends. He told me you can play freerolls at partypoker without investing any money."
It was from one of those Daily Legends freerolls that Lavertos won a $2.20 ticket to The Jab. With a $2.500 guarantee, it is one of the smallest buy-in Daily Legends tournaments.
The Belarusian won it, boosting his bankroll with the first prize of $310.66.
---
Read More: Will You Become partypoker's Legend of the Week?
---
Boosted Daily Legends
Keep an eye on the partypoker client as there are always opportunities to get involved in the Daily Legends, whether it's in the Legend of the Week promotion, or the return of Boosted Daily Legends.
---
Sign Up to partypoker
If you want to follow in Lavertos' footsteps and boost your bankroll with the help of partypoker's Daily Legends you're going to need a partypoker account!
Head there right now if you already have an account, or download partypoker via PokerNews if you don't have an account.
Depositing £10 rewards you with £40 worth of tournament and SPINS tickets over the course of a week.
Day 1: 5x $1 SPINS tickets +1x $5.50 MTT ticket
Day 2: 1x $3 SPINS tickets +1x $3.30 MTT ticket
Day 3: 1x $3 SPINS tickets +2x $3.30 MTT ticket
Day 4: 4x $0.25 SPINS tickets +1x $5.50 MTT ticket
Day 5: 1x $5 SPINS tickets +1x $3.30 MTT ticket
Day 6: 5x $1 SPINS tickets +1x $5.50 MTT ticket