WSOP Free Chips: Find Out All the Ways to get Free WSOP Chips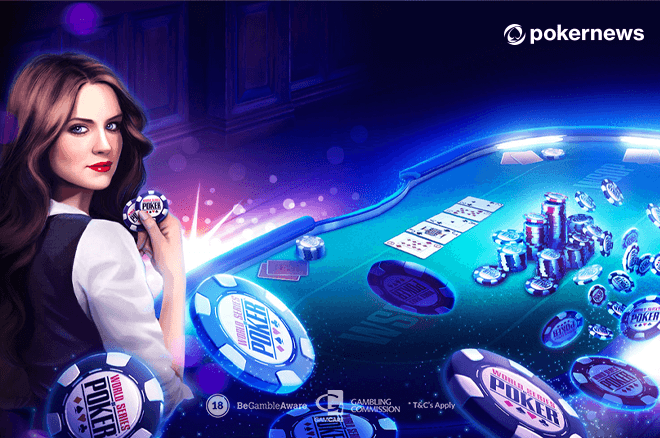 If there's one thing all poker players can agree on, it's that they love free things.
That's why the official WSOP app offers players a number of ways to get their hands on free chips to boost their bankrolls, in order to play in their exciting promotions.
Thousands of chips are just a click or tap of the finger away, depending on if you play on desktop, iOS or Android.
Free Chips Every Four Hours
Depending on what Club you are in, just log onto the WSOP app and you will receive free chips every four hours. This ranges from up to 54,000 if you're in the Jacks Club, all the way to a cool 1,000,000 if you're in the Grand Masters Club.
| Club | Free Chips |
| --- | --- |
| Jacks | Up to 54k |
| Queens | Up to 68k |
| Kings | Up to 96k |
| Aces | Up to 200k |
| Masters | Up to 500k |
| Grand Masters | Up to 1m |
Using WSOP Bonus Codes
By using special bonus codes, WSOP players can get their hands on extra chips to boost their bankrolls. For a limited time, existing players can get 300,000 chips just by using bonus code 'WSOOOP' but keep an eye out for further bonus codes coming soon!
Like the WSOP Facebook page
If you're on the look out for free WSOP chips, then make sure you've liked the official Facebook page. The page has lots of up-to-date information on the latest offers, events, promotions and deals for you to get the most out of the WSOP app.
Invite Your Friends
Poker is better with friends, so by inviting them to the app you'll be able to play with them at the same table, and compete against one another. As you increase your Club, you gain extra chips for every new player you invite to the game.
| Club | Invite Bonus |
| --- | --- |
| Jacks | 50k |
| Queens | 75k |
| Kings | 100k |
| Aces | 200k |
| Masters | 500k |
| Grand Masters | 1m |
WSOP Missions
One of the easiest ways to win free chips is by completing missions. By playing hands, knocking out players and achieving poker goals like winning with a straight flush you can earn big rewards that go straight into your bankroll.
Receiving Gifts
You can also gain more free chips by receiving gifts from other players. Whenever a gift is sent to you, the number of free chips you will receive depends on your Club. From 10.8k if you are in Jack Club, up to 54k per gift if you're in the Grand Masters Club.
| Club | Gift Bonus |
| --- | --- |
| Jacks | 10.8k |
| Queens | 13.5k |
| Kings | 18k |
| Aces | 22.5k |
| Masters | 36k |
| Grand Masters | 54k |
Poker Recall
Another way to win free chips is by competing in the Poker Recall challenge. As you play on the WSOP app, you will earn card packs that enable you to play Poker Recall. Once you have enough cards, they get shuffled together to form a deck.
Players then select five cards, and receive free chips depending on the strength of their hand - from high card all the way up to a Royal Flush!
---
Download the Official WSOP App Today!
By signing up to WSOP today through PokerNews you'll get your hands on 1,000,000 chips absolutely free! Play the Champions Circuit as well as exciting events like Caribbean Hold'em, Executive Deal and Cash Dash!
By playing hands and winning pots in any one of these games - or indeed at the Hold'em or Omaha cash games - players earn Bracelet Points which players then use to complete collections and earn WSOP bracelets!