MicroMillions Series Now Running Once Again at PokerStars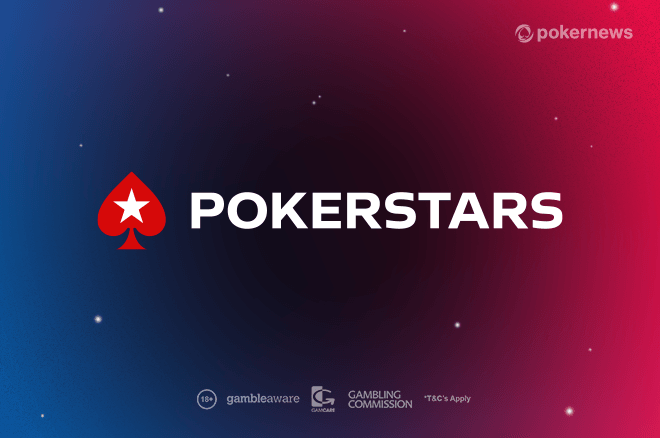 Table Of Contents
Great news for low-stakes players: this weekend, MicroMillions on PokerStars is returning for its 18th installment. Between the Nov. 19-29 there's going to be $3.5 million guaranteed with buy-ins ranging from bankroll friendly $1.10 up to $22 for the $1 million guaranteed MicroMillions Main Event.
MicroMillions 18
MicroMillions has been growing year after year and has been one of the most fun series for players looking to play different types of games at an affordable price point. This time, there are more than 100 events, making MicroMillions bigger than ever and firmly cementing this as the event for micro-stakes bankrolls.
The highlight will be the $22 MicroMillions 111 [Main Event] with a whopping $1 million guarantee on the final day, Sunday Nov. 29.
Four other events sport six-figure guarantees, and guarantees in the mid-five-figures are sprinkled throughout the schedule as well, so there will be several opportunities to win considerable money for a low price.
Special Tournaments
There are some new special events available on the schedule for those wanting a little bit more fun. "Slug Blinds" is a unique new tournament where players start with 100 big blinds and the first two levels are 40 and 20 mins long, respectively, allowing plenty of deep-stacked fun. After that, the blind levels revert to a normal turbo of six minutes.
Players will have to base their strategies off of registration time, because with almost two hours of late reg, they can choose whether to play deep and slow, or shallow and fast.
Another interesting tournament special is "Alternating Blinds" where there are two blinds structures, small and large. At the end of the small level blinds escalate 10-times to the large blind level which lasts a fast and frantic three minutes before falling back down to the small level for a longer period.
Showtime Hold'em will be making a special comeback with three tournaments scheduled. In this variation of no-limit hold'em you fold your cards face-up. That's right, the rest of the table get to see what you folded. This adds an extra level to the game.
Get Started at PokerStars today!
Follow the action on Twitch
If you're interested in watching MicroMillions then you're in luck because recently this has become the event to stream for both smaller streamers and streamers who play at lower stakes.
Popular streamer GJReggie is a MicroMillions enthusiast:
"I've always loved MicroMillions! It was the first series I ever truly got stuck into, I've had some decent results and it's always a lot of fun especially because I stream it all. I think the streaming aspect really makes the series because it almost feels like I'm playing one massive home game; so many community members get involved in the series, there's always someone running deep and its super exciting to see stream friends doing well."
Here's a clip of GJReggie doing well in MicroMillions 17:
If you want to join GJ and the community for some MicroMillions fun, she's going to be streaming most days here.
Mixed-games streamer pyefacepoker looks forward to the large mixed-games fields that MicroMillions provides. There are going to be a wide of variety of games including 8-game, badugi, razz and other mixes, together with some progressive knockout and fast-fold variations.
You can find him and the rest of the Mixed Games Movement here.
There will be plenty of smaller streamers on too. Last time, Kevin "Care_Teddy" van Veen turned $4.40 to $30K on his Twitch debut! Many will be looking to replicate a big spin-up.
PokerStars MicroMillions 18 Full Schedule
| Date | Time (EST) | Tournament | Guarantee |
| --- | --- | --- | --- |
| Nov. 19 | 11 a.m. | MM 01: $1.10 NLHE [HU, PKO, Zoom] | $5K Gtd |
| Nov. 19 | 11:30 a.m. | MM 02: $3.30 PLO8 [8-Max] | $10K Gtd |
| Nov. 19 | 1 p.m. | MM 03: $1.10 NLHE | $20K Gtd |
| Nov. 19 | 2 p.m. | MM 04: $11 NLHE [Opener Event] | $100K Gtd |
| Nov. 19 | 2:30 p.m. | MM 05: $3.30 NLHE [8-Max, PKO] | $40K Gtd |
| Nov. 19 | 4 p.m. | MM 06: $5.50 Showtime NLHE [6-Max] | $10K Gtd |
| Nov. 19 | 5:30 p.m. | MM 07: $1.10 6+Holdem [6-Max] | $5K Gtd |
| Nov. 19 | 7 p.m. | MM 08: $5.50 NLHE [8-Max, Slug Blinds] | $15K Gtd |
| Nov. 19 | 8 p.m. | MM 09: $3.30 NLHE [7-Max, PKO] | $10K Gtd |
| Nov. 20 | 7:30 a.m. | MM 10: $3.30 NLO8 [6-Max] | $7.5K Gtd |
| Nov. 20 | 9:30 a.m. | MM 11: $1.10 NLHE [8-Max] | $5K Gtd |
| Nov. 20 | 11:30 a.m. | MM 12: $3.30 HORSE [8-Max, PKO] | $7.5K Gtd |
| Nov. 20 | 1 p.m. | MM 13: $5.50 NLHE [PKO] | $40K Gtd |
| Nov. 20 | 2 p.m. | MM 14: $11 NLHE [PKO, Daily Highlight] | $75K Gtd |
| Nov. 20 | 2:30 p.m. | MM 15: $3.30 NLHE [8-Max] | $20K Gtd |
| Nov. 20 | 4 p.m. | MM 16: $5.50 NLHE [7-Max] | $15K Gtd |
| Nov. 20 | 5:30 p.m. | MM 17: $3.30 PLO [4-Max, PKO, Zoom] | $7.5K Gtd |
| Nov. 20 | 7 p.m. | MM 18: $5.50 NLHE [8-Max] | $10K Gtd |
| Nov. 20 | 8 p.m. | MM 19: $1.10 NLHE [7-Max, Alternating Blinds] | $6K Gtd |
| Nov. 21 | 7:30 a.m. | MM 20: $3.30 NLHE [6-Max, 3-Stack] | $7.5K Gtd |
| Nov. 21 | 8:30 a.m. | MM 21: $5.50 NLHE [PKO] | $12.5K Gtd |
| Nov. 21 | 9:30 a.m. | MM 22: $3.30 8Game [6-Max, PKO] | $7.5K Gtd |
| Nov. 21 | 11 a.m. | MM 23: $1.10 NLHE [4-Max, Win The Button] | $7.5K Gtd |
| Nov. 21 | 11:30 a.m. | MM 24: $3.30 FL27 Triple Draw [6-Max] | $5K Gtd |
| Nov. 21 | 1 p.m. | MM 25: $11 NLHE | $35K Gtd |
| Nov. 21 | 2 p.m. | MM 26: $5.50 NLHE [PKO, Daily Highlight] | $50K Gtd |
| Nov. 21 | 2:30 p.m. | MM 27: $3.30 NLHE [6-Max, Zoom] | $20K Gtd |
| Nov. 21 | 4 p.m. | MM 28: $5.50 6+Holdem [6-Max] | $15K Gtd |
| Nov. 21 | 5:30 p.m. | MM 29: $3.30 NLHE [7-Max, Slug Blinds] | $10K Gtd |
| Nov. 21 | 7 p.m. | MM 30: $3.30 StudHiLo [8-Max] | $7.5K Gtd |
| Nov. 21 | 8 p.m. | MM 31: $1.10 NLHE [8-Max, PKO] | $3.5K Gtd |
| Nov. 22 | 7:30 a.m. | MM 32: $1.10 NLHE [6-Max] | $5K Gtd |
| Nov. 22 | 8:30 a.m. | MM 33: $5.50 HORSE [6-Max] | $10K Gtd |
| Nov. 22 | 9:30 a.m. | MM 34: $3.30 NLHE [7-Max] | $25K Gtd |
| Nov. 22 | 11 a.m. | MM 35: $3.30 5CardPLO [HU, PKO, Zoom] | $15K Gtd |
| Nov. 22 | 11:30 a.m. | MM 36: $1.10 NLHE [7-Max, Slug Blinds] | $15K Gtd |
| Nov. 22 | 1 p.m. | MM 37: $3.30 NLHE [8-Max, PKO, Daily Highlight] | $75K Gtd |
| Nov. 22 | 2 p.m. | MM 38: $5.50 NLHE [Half Price Sunday Storm] | $200K Gtd |
| Nov. 22 | 2:30 p.m. | MM 39: $1.10 NLHE [8-Max, Splash] | $50K Gtd |
| Nov. 22 | 4 p.m. | MM 40: $11 NLHE [PKO] | $30K Gtd |
| Nov. 22 | 5:30 p.m. | MM 41: $5.50 NLO8 [6-Max, PKO] | $20K Gtd |
| Nov. 22 | 7 p.m. | MM 42: $1.10 NLHE [8-Max] | $10K Gtd |
| Nov. 22 | 8 p.m. | MM 43: $3.30 NLHE [4-Max, Shootout] | $7.5K Gtd |
| Nov. 23 | 7:30 a.m. | MM 44: $5.50 NLHE | $10K Gtd |
| Nov. 23 | 9:30 a.m. | MM 45: $1.10 Showtime NLHE [6-Max] | $3.5K Gtd |
| Nov. 23 | 11:30 a.m. | MM 46: $3.30 NLHE [7-Max, PKO, Bubble Rush] | $12.5K Gtd |
| Nov. 23 | 1 p.m. | MM 47: $1.10 PLO [6-Max] | $20K Gtd |
| Nov. 23 | 2 p.m. | MM 48: $11 NLHE [6-Max, Daily Highlight – Zoom] | $50K Gtd |
| Nov. 23 | 2:30 p.m. | MM 49: $3.30 NLHE | $35K Gtd |
| Nov. 23 | 4 p.m. | MM 50: $3.30 NLO8 [6-Max] | $10K Gtd |
| Nov. 23 | 5:30 p.m. | MM 51: $1.10 NLHE [8-Max, PKO, Alternating Blinds] | $5K Gtd |
| Nov. 23 | 7 p.m. | MM 52: $5.50 NLHE | $10K Gtd |
| Nov. 23 | 8 p.m. | MM 53: $3.30 FLHE [6-Max] | $5K Gtd |
| Nov. 24 | 7:30 a.m. | MM 54: $3.30 NLHE [8-Max, PKO] | $8K Gtd |
| Nov. 24 | 9:30 a.m. | MM 55: $5.50 NLHE [7-Max, Zoom] | $10K Gtd |
| Nov. 24 | 11:30 a.m. | MM 56: $3.30 NL5CardDraw [6-Max] | $4K Gtd |
| Nov. 24 | 1 p.m. | MM 57: $1.10 NLHE [8-Max, PKO] | $20K Gtd |
| Nov. 24 | 2 p.m. | MM 58: $11 NLHE [PKO, Daily Highlight] | $50K Gtd |
| Nov. 24 | 2:30 p.m. | MM 59: $5.50 NLHE [8-Max, PKO] | $35K Gtd |
| Nov. 24 | 4 p.m. | MM 60: $1.10 NLHE [Slug Blinds] | $10K Gtd |
| Nov. 24 | 5:30 p.m. | MM 61: $3.30 PLO8 [6-Max] | $10K Gtd |
| Nov. 24 | 7 p.m. | MM 62: $5.50 NLHE [PKO] | $12.5K Gtd |
| Nov. 24 | 8 p.m. | MM 63: $1.10 Fusion [6-Max] | $4K Gtd |
| Nov. 25 | 7:30 a.m. | MM 64: $1.10 NLHE [6-Max, 3-Stack] | $5K Gtd |
| Nov. 25 | 9:30 a.m. | MM 65: $3.30 NLHE [PKO, Alternating Blinds] | $7.5K Gtd |
| Nov. 25 | 11:30 a.m. | MM 66: $1.10 Razz [8-Max] | $5K Gtd |
| Nov. 25 | 1 p.m. | MM 67: $5.50 NLHE | $35K Gtd |
| Nov. 25 | 2 p.m. | MM 68: $1.10 NLHE [8-Max, Daily Highlight – Splash] | $50K Gtd |
| Nov. 25 | 2:30 p.m. | MM 69: $3.30 PLO [6-Max, PKO] | $25K Gtd |
| Nov. 25 | 4 p.m. | MM 70: $11 NLHE [7-Max, PKO, Win The Button] | $20K Gtd |
| Nov. 25 | 5:30 p.m. | MM 71: $1.10 NLHE [8-Max] | $5K Gtd |
| Nov. 25 | 7 p.m. | MM 72: $3.30 Stud [8-Max] | $3K Gtd |
| Nov. 25 | 8 p.m. | MM 73: $5.50 NLHE [HU, PKO, Zoom] | $10K Gtd |
| Nov. 26 | 7:30 a.m. | MM 74: $3.30 NLHE | $8K Gtd |
| Nov. 26 | 9:30 a.m. | MM 75: $3.30 NLO8 [6-Max] | $10K Gtd |
| Nov. 26 | 11:30 a.m. | MM 76: $5.50 NLHE | $10K Gtd |
| Nov. 26 | 1 p.m. | MM 77: $1.10 6+Holdem [6-Max] | $10K Gtd |
| Nov. 26 | 2 p.m. | MM 78: $11 NLHE [PKO, Daily Highlight] | $60K Gtd |
| Nov. 26 | 2:30 p.m. | MM 79: $3.30 NLHE [8-Max] | $35K Gtd |
| Nov. 26 | 4 p.m. | MM 80: $3.30 PLO [6-Max, PKO, Slug Blinds] | $12.5K Gtd |
| Nov. 26 | 5:30 p.m. | MM 81: $1.10 NLHE [3-Max, PKO] | $5K Gtd |
| Nov. 26 | 7 p.m. | MM 82: $5.50 PL5 Card Draw [6-Max] | $6K Gtd |
| Nov. 26 | 8 p.m. | MM 83: $1.10 NLHE [8-Max] | $6K Gtd |
| Nov. 27 | 7:30 a.m. | MM 84: $3.30 NLHE [8-Max, PKO, Alternating Blinds] | $8K Gtd |
| Nov. 27 | 9:30 a.m. | MM 85: $5.50 NLHE | $10K Gtd |
| Nov. 27 | 11:30 a.m. | MM 86: $3.30 PLO [HU, PKO, Zoom] | $8K Gtd |
| Nov. 27 | 1 p.m. | MM 87: $3.30 NLHE [7-Max] | $30K Gtd |
| Nov. 27 | 2 p.m. | MM 88: $11 NLHE [7-Max, Daily Highlight] | $60K Gtd |
| Nov. 27 | 2:30 p.m. | MM 89: $1.10 NLHE [7-Max] | $20K Gtd |
| Nov. 27 | 4 p.m. | MM 90: $3.30 Showtime NLHE [6-Max] | $12.5K Gtd |
| Nov. 27 | 5:30 p.m. | MM 91: $5.50 NLHE | $15K Gtd |
| Nov. 27 | 7 p.m. | MM 92: $5.50 5CardFLO8 [6-Max] | $7.5K Gtd |
| Nov. 27 | 8 p.m. | MM 93: $1.10 NLHE [8-Max, Slug Blinds] | $5K Gtd |
| Nov. 28 | 7:30 a.m. | MM 94: $5.50 NLHE | $8K Gtd |
| Nov. 28 | 8:30 a.m. | MM 95: $1.10 NLHE [7-Max, Bubble Rush] | $5K Gtd |
| Nov. 28 | 9:30 a.m. | MM 96: $3.30 PL Badugi [8-Max] | $2.5K Gtd |
| Nov. 28 | 11 a.m. | MM 97: $3.30 NLHE [4-Max, PKO, Zoom] | $10K Gtd |
| Nov. 28 | 11:30 a.m. | MM 98: $5.50 NLHE [6-Max] | $12.5K Gtd |
| Nov. 28 | 1 p.m. | MM 99: $1.10 NLHE [8-Max, PKO] | $20K Gtd |
| Nov. 28 | 2 p.m. | MM 100: $11 NLHE [8-Max, Daily Highlight] | $100K Gtd |
| Nov. 28 | 2:30 p.m. | MM 101: $3.30 PLO [6-Max] | $20K Gtd |
| Nov. 28 | 4 p.m. | MM 102: $5.50 NLHE [8-Max, PKO] | $10K Gtd |
| Nov. 28 | 5:30 p.m. | MM 103: $3.30 NL27 Single Draw [7-Max] | $5K Gtd |
| Nov. 28 | 7 p.m. | MM 104: $3.30 NLHE [Slug Blinds] | $10K Gtd |
| Nov. 28 | 8 p.m. | MM 105: $1.10 NLHE [3-Max, PKO, Win The Button] | $3.5K Gtd |
| Nov. 29 | 7:30 a.m. | MM 106: $3.30 6+Holdem [6-Max] | $10K Gtd |
| Nov. 29 | 8:30 a.m. | MM 107: $5.50 NLHE [8-Max, Alternating Blinds] | $15K Gtd |
| Nov. 29 | 9:30 a.m. | MM 108: $11 NLHE [7-Max, PKO] | $25K Gtd |
| Nov. 29 | 11 a.m. | MM 109: $3.30 HORSE [8-Max] | $7.5K Gtd |
| Nov. 29 | 11:30 a.m. | MM 110: $1.10 NLHE | $50K Gtd |
| Nov. 29 | 1 p.m. | MM 111: $22 NLHE [Main Event] | $1M Gtd |
| Nov. 29 | 2 p.m. | MM 112: $5.50 NLHE [PKO, Half Price Sunday Storm] | $200K Gtd |
| Nov. 29 | 2:30 p.m. | MM 113: $3.30 NLHE [8-Max] | $75K Gtd |
| Nov. 29 | 4 p.m. | MM 114: $5.50 NLO [6-Max] | $7.5K Gtd |
| Nov. 29 | 5:30 p.m. | MM 115: $3.30 NLHE [3-Max, PKO] | $15K Gtd |
| Nov. 29 | 7 p.m. | MM 116: $1.10 NLHE [6-Max, Shootout] | $5K Gtd |
| Nov. 29 | 8 p.m. | MM 117: $3.30 PLO [6-Max, PKO] | $10K Gtd |