Are You Gambling Safely?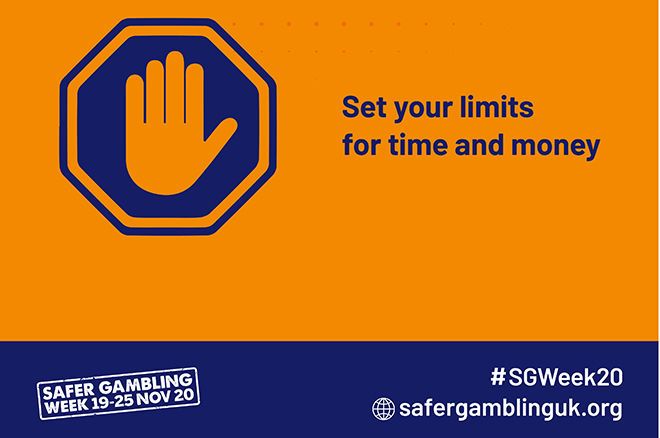 How often do you take a step back and think about your gambling? Poker players sometimes don't consider poker gambling in the pure sense, but poker is gambling at heart because your money is at risk and losing is, to some degree at least, out of your control.
The annual Safer Gambling Week runs through until November 25 and is the perfect time to think about your gambling habits.
We're currently in unprecedented times thanks to the ongoing COVID-19 pandemic. Many of us have more spare time than we're used to and there are millions of people who are struggling financially.
It can be tempting to play more poker, place more sports bets, or gamble for higher stakes than usual in an attempt to raise some much needed cash. This is a recipe for disaster. Now, more than ever, it's important to follow strict bankroll management and only bet with the money you can afford to lose. That is if you lost it you or those dependants on you would not miss out or suffer.
Setting yourself stop limits is important, too. Many online poker sites, such as 888poker, GGPoker, partypoker, and PokerStars have inbuilt features where you can set a limit on your losses. You can request to be blocked from poker, casino, and sports betting on every site listed on PokerNews. This ranged from a 24-hour cooling-off period to a full closure of your account should you feel the need to go down that route.
Never be afraid to speak out if you feel your gambling is getting out of hand. Customer supports teams of your chosen poker or sports betting site are trained to help. Likewise, you can always contact PokerNews whose staff are willing to assist or point you in the right direction.
There's also plenty of professional help out there that is free to use.
Begambleaware.org is a fantastic organisation that is completely free and confidential. This should be your first port of call if you feel you or someone you love has a gambling problem.
This page on the UK Gambling Commission website has a long list of charities and organisations that are there to help.
Gambling is a fun past time but when the fun stops you need to stop. Always play responsibly and begambleaware.