Tournament Spotlight: €250,000 Gtd Unibet Open Online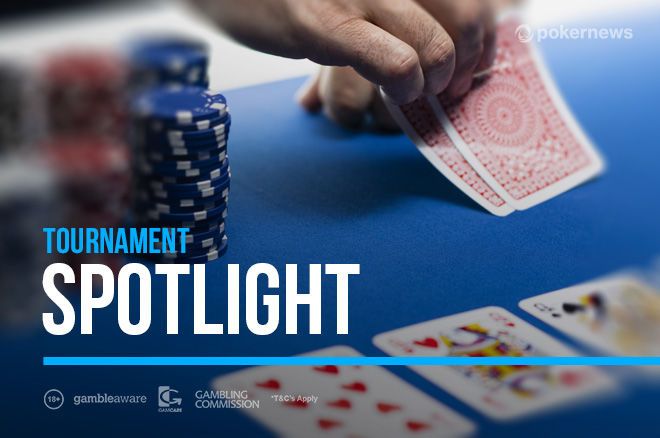 The Unibet Open is one of the most popular live poker tours in the world thanks to its superb structure, the organisers putting the emphasis on having a good time, and some juicy prize pools.
Unfortunately, the live editions of the Unibet Open tour have been postponed, like the majority of other live events, due to the ongoing COVID-19 pandemic. Thankfully, Unibet Poker took the decision to move the latest massive event to its online poker platform instead of completely cancelling it.
The Unibet Open Online High is the crown jewel of the Unibet Online Series, which concludes this weekend. Find it in the Unibet lobby where it is called €250,000 E129 UOS Unibet Open Online High 2-Days.
This amazing event shuffles up and deals at 7:00 p.m. CET on October 11 and sees everyone who has bought in for €1,100 or won their way in via the many cut-price satellites, sit down with a generous starting stack containing 15,000 chips.
Learn More About the Unibet Poker Ticket EXCHANGER
Blinds start at only 15/30 with a running ante of four-chips and increase every 15-minutes. Looking at the structure reveals no significant jumps in the cost per round, making for an online poker tournament experience that mirrors the live tour.
Despite the incredible structure, Unibet Poker is allowing re-entries for the first 14-levels. Late registration, however, ends at the end of the 13th level. Make sure you keep an eye on the clock if you're running low on chips and are willing to re-enter.
The Structure of the Unibet Open Online Event
Day 1 concludes as soon as the 25th level of the night is played; blinds will be 1,600/3,200/400a at this stage. Players who made it through to Day 2 then return at 8:05 p.m. CET on October 12 and lock horns until only one man or woman remains. That lucky player will become the Unibet Open Online champion and see their bankroll swell to epic proportions.
To give you some indication of what to expect, let's cast our minds back to the inaugural Unibet Open Online event that took place back in May.
Max Silver topped a field of 373 players and won the lion's share of the €392,750 prize pool. Silver walked away with €77,321, the largest prize awarded by Unibet Poker in recent online poker history.
There are several Unibet Open Online satellites taking place before this €250,000 event. Head to the Unibet Poker tournament lobby and search for "Unibet Open Online Qualifier" and you'll see half a dozen satellites into this event.
Ian Simpson Introduces Latest Unibet Poker Upgrade
Help Yourself to a €200 Bonus
Download Unibet Poker via PokerNews in preparation for this gargantuan tournament and Unibet Poker will reward you handsomely with a superb welcome package.
You'll receive a £500 bonus that lands in your account as you hit predetermined rake milestones.
| Level | Rake | Cash reward |
| --- | --- | --- |
| 1 | €2 | €1 |
| 2 | €13 | €4 |
| 3 | €100 | €20 |
| 4 | €600 | €100 |
| 5 | €1660 | €350 |
The package also includes entry to four €500 welcome freerolls, an €8 cash game ticket and four €4 Unibet Open tickets when you make your first deposit. Now's the time to join Unibet Poker if you haven't already.