Check Out the Big Stories and Major Winners from the 888poker Millions Supestorm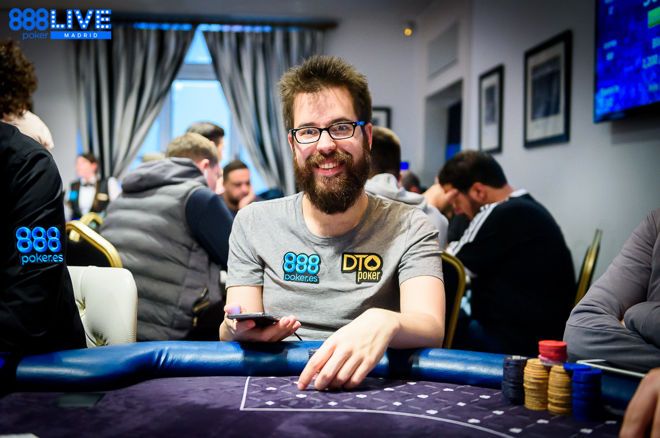 The biggest online poker festival ever to take place in the long history of 888poker with the Millions Superstorm is now in the books.
The festival guaranteed more than $8 million across 480 tournaments from Sept. 10 to Oct. 11 and has been a huge success thus far with many big winners.
To put the cherry on the cake, 888poker Ambassador and four-time WSOP champion Dominik Nitsche shipped the two-day 888poker Millions Superstorm $320 Main Event for $121,146 under the watchful eye of the PokerNews Live Reporting Team.
Nitsche entered Day 2 and the final table as one of the shortest stacks and celebrated in 30th birthday in style by adding yet another big six-figure score to his already impressive resume.
Meanwhile, Canada's "Jefffr8" continues to shine at 888poker with another Millions Superstorm victory. This time, the Canadian shipped the 888Millions $55 Mini Main Event for $12,954.
Check below for a complete overview of the final weekend of the Millions Superstorm at 888poker.
Get Your 100% Bonus up to $888at 888poker
Dominik "888Dominik" Nitsche Celebrates Birthday with Main Event Victory ($121,146)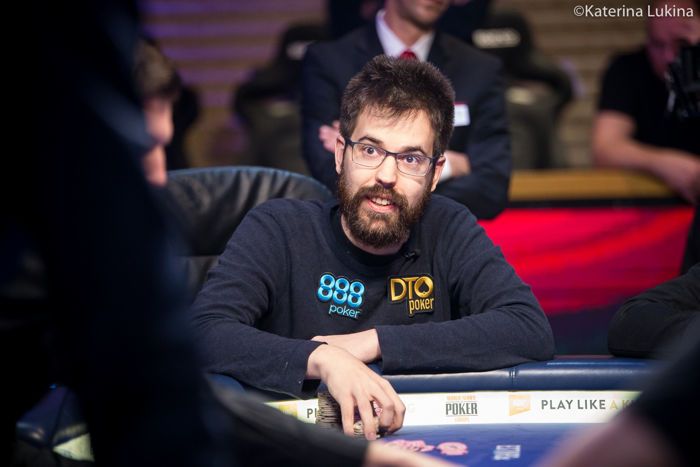 888poker ambassador Dominik "888Dominik" Nitsche emerged the winner of $1 million guaranteed 888Millions Superstorm Main Event after a relatively short Day 2 that lasted less than eight hours. He battled through a massive field of 3,196 entrants, which included 567 returning Day 2 players, to take down the top prize of $121,146 after the final four players made a deal to soften the steep money jumps at the top.
Nitsche came into the day with one of the shorter stacks with less than seven big blinds, but he worked the same magic that has earned him more than $18 million on the live circuit to spin it up to the win. The win was a very nice way to celebrate his 30th birthday as well.
888poker Millions Superstorm Main Event Final Table Results
| Place | Name | Country | Prize |
| --- | --- | --- | --- |
| 1 | Dominik "888Dominik" Nitsche | Germany | $121,146* |
| 2 | GarbinaD | Malta | $112,609* |
| 3 | Artemka168 | Russian Federation | $106,194* |
| 4 | MrMarley83 | Canada | $80,551* |
| 5 | kistkutya23 | | $45,000 |
| 6 | DreamLikeMe | | $30,000 |
| 7 | dulek_jason | | $25,000 |
| 8 | Eduardo "franguet" Rocha | Brazil | $20,000 |
| 9 | joolius | Lithuania | $15,000 |
*Reflects four-way deal at the final table
---
888Millions Superstorm Recent Results
Nitsche and "Jefffr8" weren't the only big winners over the weekend. Argentina's "Agustin12389" also scored big by shipping the 888Millions $215 Mega Deep for $18,350.
Marko "lovelydonk" Keipi, John "eilselnhoj" Leslie, Dmitry "OpsIWon" Budnikov, Nicolae "Ph4N888" Bogdan, Vangel "Machkonti" Apostolov, and Ricardo "preTu.ras" Silva also won events over the weekend.
Check out all the winners during the final weekend of the 888Millions Superstorm at 888poker.
888Millions $16.50 PKO - $5,000 GTD
| | |
| --- | --- |
| Date | Oct. 9, 2020 |
| Entries | 376 |
| Prize Pool | $5,640 |
| Winner | ODH03HA4HO (Russia) |
| First-place Prize | $577 + $334 in bounties |
888Millions $44 PKO 8-Max - $5,000 GTD
| | |
| --- | --- |
| Date | Oct. 9, 2020 |
| Entries | 134 |
| Prize Pool | $5,360 |
| Winner | Nehay (Belarus) |
| First-place Prize | $657 + $710 in bounties |
888Millions $88 PKO 8-Max - $10,000 GTD
| | |
| --- | --- |
| Date | Oct. 9, 2020 |
| Entries | 143 |
| Prize Pool | $11,440 |
| Winner | colisea13 (United Kingdom) |
| First-place Prize | $1,401 + $1,598 in bounties |
888Millions $33 BIG Fish - $12,000 GTD
| | |
| --- | --- |
| Date | Oct. 9, 2020 |
| Entries | 394 |
| Prize Pool | $12,000 |
| Winner | argentino999 (Germany) |
| First-place Prize | $2,141 (heads-up deal) |
888Millions $109 Mega Deep - $12,000 GTD
| | |
| --- | --- |
| Date | Oct. 9, 2020 |
| Entries | 136 |
| Prize Pool | $13,600 |
| Winner | EVgen32 (Latvia) |
| First-place Prize | $3,400 |
888Millions $22 PKO - $8,000 GTD
| | |
| --- | --- |
| Date | Oct. 9, 2020 |
| Entries | 462 |
| Prize Pool | $9,240 |
| Winner | Marko "lovelydonk" Keipi (Finland) |
| First-place Prize | $894 + $1,084 in bounties |
888Millions $7.50 PKO 8-Max - $6,000 GTD
| | |
| --- | --- |
| Date | Oct. 9, 2020 |
| Entries | 951 |
| Prize Pool | $6,657 |
| Winner | GriggAs |
| First-place Prize | $623 + $551 in bounties |
888Millions $55 Monsoon - $12,000 GTD
| | |
| --- | --- |
| Date | Oct. 9, 2020 |
| Entries | 236 |
| Prize Pool | $12,000 |
| Winner | NakedNaked (Ukraine) |
| First-place Prize | $2,580 |
888Millions $55 DeepStack - $30,000 GTD
| | |
| --- | --- |
| Date | Oct. 9, 2020 |
| Entries | 577 |
| Prize Pool | $30,000 |
| Winner | CHIT4T0R (Brazil) |
| First-place Prize | $5,700 |
888Millions $22 Mini DeepStack - $20,000 GTD
| | |
| --- | --- |
| Date | Oct. 9, 2020 |
| Entries | 896 |
| Prize Pool | $20,000 |
| Winner | al26ex (Russia) |
| First-place Prize | $3,550 (heads-up deal) |
888Millions $16.50 BIG Fish - $15,000 GTD
| | |
| --- | --- |
| Date | Oct. 9, 2020 |
| Entries | 888 |
| Prize Pool | $15,000 |
| Winner | Tsloot |
| First-place Prize | $2,633 (heads-up deal) |
888Millions $33 BIG Fish - $12,000 GTD
| | |
| --- | --- |
| Date | Oct. 9, 2020 |
| Entries | 370 |
| Prize Pool | $12,000 |
| Winner | Artem.dnep (Ukraine) |
| First-place Prize | $2,454 |
888Millions $5.50 BIG Fish - $7,000 GTD
| | |
| --- | --- |
| Date | Oct. 9, 2020 |
| Entries | 1,470 |
| Prize Pool | $7,350 |
| Winner | fuiascompras (Malta) |
| First-place Prize | $1,323 |
888Millions $55 PKO 6-Max - $10,000 GTD
| | |
| --- | --- |
| Date | Oct. 9, 2020 |
| Entries | 407 |
| Prize Pool | $10,350 |
| Winner | John "eilselnhoj" Leslie (United Kingdom) |
| First-place Prize | $1,190 + $1,269 in bounties |
888Millions $22 PKO - $8,000 GTD
| | |
| --- | --- |
| Date | Oct. 9, 2020 |
| Entries | 505 |
| Prize Pool | $10,100 |
| Winner | Laukinis (Canada) |
| First-place Prize | $969 + $1,168 in bounties |
888Millions $16.50 PKO - $5,000 GTD
| | |
| --- | --- |
| Date | Oct. 10, 2020 |
| Entries | 397 |
| Prize Pool | $5,955 |
| Winner | sjollema22 |
| First-place Prize | $576 + $525 in bounties |
888Millions $44 PKO 8-Max - $5,000 GTD
| | |
| --- | --- |
| Date | Oct. 10, 2020 |
| Entries | 146 |
| Prize Pool | $5,840 |
| Winner | Dmitry "OpsIWon" Budnikov (Russia) |
| First-place Prize | $715 + $799 in bounties |
888Millions $88 PKO 8-Max - $10,000 GTD
| | |
| --- | --- |
| Date | Oct. 10, 2020 |
| Entries | 136 |
| Prize Pool | $10,880 |
| Winner | HutHut45 (Germany) |
| First-place Prize | $1,333 + $1,565 in bounties |
888Millions $33 BIG Fish - $12,000 GTD
| | |
| --- | --- |
| Date | Oct. 10, 2020 |
| Entries | 394 |
| Prize Pool | $12,000 |
| Winner | Nicolae "Ph4N888" Bogdan (Romania) |
| First-place Prize | $2,322 |
888Millions $109 Mega Deep - $12,000 GTD
| | |
| --- | --- |
| Date | Oct. 10, 2020 |
| Entries | 121 |
| Prize Pool | $12,100 |
| Winner | saudades123 |
| First-place Prize | $3,328 |
888Millions $22 PKO - $8,000 GTD
| | |
| --- | --- |
| Date | Oct. 10, 2020 |
| Entries | 490 |
| Prize Pool | $9,800 |
| Winner | Vangel "Machkonti" Apostolov |
| First-place Prize | $940 + $958 in bounties |
888Millions $7.50 PKO 8-Max - $6,000 GTD
| | |
| --- | --- |
| Date | Oct. 10, 2020 |
| Entries | 979 |
| Prize Pool | $6,853 |
| Winner | Alintwt (Romania) |
| First-place Prize | $641 + $394 in bounties |
888Millions $55 Monsoon - $12,000 GTD
| | |
| --- | --- |
| Date | Oct. 10, 2020 |
| Entries | 231 |
| Prize Pool | $12,000 |
| Winner | Donjouan_89 (Albania) |
| First-place Prize | $2,580 |
888Millions $109 6-Max - $30,000 GTD
| | |
| --- | --- |
| Date | Oct. 10, 2020 |
| Entries | 323 |
| Prize Pool | $32,300 |
| Winner | __APO__1 (Germany) |
| First-place Prize | $7,429 |
888Millions $22 Mini 6-Max - $20,000 GTD
| | |
| --- | --- |
| Date | Oct. 10, 2020 |
| Entries | 915 |
| Prize Pool | $20,000 |
| Winner | onebeerpls24 (Belarus) |
| First-place Prize | $3,800 |
888Millions $16.50 BIG Fish - $15,000 GTD
| | |
| --- | --- |
| Date | Oct. 10, 2020 |
| Entries | 850 |
| Prize Pool | $15,000 |
| Winner | MrMarley83 (Canada) |
| First-place Prize | $2,813 |
888Millions $33 BIG Fish - $12,000 GTD
| | |
| --- | --- |
| Date | Oct. 10, 2020 |
| Entries | 305 |
| Prize Pool | $12,000 |
| Winner | Paplik (Kazakhstan) |
| First-place Prize | $2,454 |
888Millions $5.50 BIG Fish - $7,000 GTD
| | |
| --- | --- |
| Date | Oct. 10, 2020 |
| Entries | 1,386 |
| Prize Pool | $7,055 |
| Winner | richiboy75 |
| First-place Prize | $1,091 (heads-up deal) |
888Millions $55 PKO 6-Max - $10,000 GTD
| | |
| --- | --- |
| Date | Oct. 10, 2020 |
| Entries | 202 |
| Prize Pool | $10,100 |
| Winner | Ricardo "preTu.ras" Silva (Brazil) |
| First-place Prize | $1,212 + $1,118 in bounties |
888Millions $22 PKO - $8,000 GTD
| | |
| --- | --- |
| Date | Oct. 10, 2020 |
| Entries | 466 |
| Prize Pool | $8,920 |
| Winner | OpreaGixy99 (Romania) |
| First-place Prize | $863 + $795 in bounties |
888Millions $16.50 Sunday PKO - $8,000 GTD
| | |
| --- | --- |
| Date | Oct. 11, 2020 |
| Entries | 590 |
| Prize Pool | $8,850 |
| Winner | roses187 |
| First-place Prize | $841 + $583 in bounties |
888Millions $44 PKO 8-Max - $5,000 GTD
| | |
| --- | --- |
| Date | Oct. 11, 2020 |
| Entries | 195 |
| Prize Pool | $7,800 |
| Winner | Wenz777 (Germany) |
| First-place Prize | $848 + $940 in bounties |
888Millions $88 Sunday PKO 8-Max - $15,000 GTD
| | |
| --- | --- |
| Date | Oct. 11, 2020 |
| Entries | 199 |
| Prize Pool | $15,920 |
| Winner | Lulu_2020 (Germany) |
| First-place Prize | $1,731 + $1,919 in bounties |
888Millions $33 Sunday BIG Fish - $18,000 GTD
| | |
| --- | --- |
| Date | Oct. 11, 2020 |
| Entries | 681 |
| Prize Pool | $20,430 |
| Winner | Artcmok (Belarus) |
| First-place Prize | $3,861 |
888Millions $109 Sunday Challenge PKO - $25,000 GTD
| | |
| --- | --- |
| Date | Oct. 11, 2020 |
| Entries | 280 |
| Prize Pool | $28,000 |
| Winner | S24NBO (United Kingdom) |
| First-place Prize | $3,010 + $3,239 in bounties |
888Millions $22 Mini Mega Deep - $15,000 GTD
| | |
| --- | --- |
| Date | Oct. 11, 2020 |
| Entries | 776 |
| Prize Pool | $15,520 |
| Winner | igorlekroo (Brazil) |
| First-place Prize | $2,933 |
888Millions $7.50 PKO 8-Max - $6,000 GTD
| | |
| --- | --- |
| Date | Oct. 11, 2020 |
| Entries | 1,168 |
| Prize Pool | $8,176 |
| Winner | FueLLthastic (Brazil) |
| First-place Prize | $765 + $570 in bounties |
888Millions $55 Mini Main Event - $75,000 GTD
| | |
| --- | --- |
| Date | Oct. 4, 2020 |
| Entries | 1,501 |
| Prize Pool | $75,050 |
| Winner | Jefffr8 (Canada) |
| First-place Prize | $12,954 |
888Millions $109 Sunday Mega Deep - $100,000 GTD
| | |
| --- | --- |
| Date | Oct. 11, 2020 |
| Entries | 964 |
| Prize Pool | $100,000 |
| Winner | Agustin12389 (Argentina) |
| First-place Prize | $18,350 |
888Millions $16.50 Sunday BIG Fish - $20,000 GTD
| | |
| --- | --- |
| Date | Oct. 11, 2020 |
| Entries | 1,361 |
| Prize Pool | $20,415 |
| Winner | JacobMitro (Canada) |
| First-place Prize | $3,675 |
888Millions $33 Sunday BIG Fish - $18,000 GTD
| | |
| --- | --- |
| Date | Oct. 11, 2020 |
| Entries | 617 |
| Prize Pool | $18,510 |
| Winner | Baraka4 (Kazakhstan) |
| First-place Prize | $3,517 |
888Millions $5.50 Sunday BIG Fish - $8,000 GTD
| | |
| --- | --- |
| Date | Oct. 11, 2020 |
| Entries | 1,724 |
| Prize Pool | $8,620 |
| Winner | dudeydudey14 (United Kingdom) |
| First-place Prize | $1,466 |
888Millions $55 PKO 6-Max - $10,000 GTD
| | |
| --- | --- |
| Date | Oct. 11, 2020 |
| Entries | 243 |
| Prize Pool | $12,150 |
| Winner | PacoErrant (Cambodia) |
| First-place Prize | $1,397 + $1,470 in bounties |
888Millions $22 PKO - $8,000 GTD
| | |
| --- | --- |
| Date | Oct. 11, 2020 |
| Entries | 450 |
| Prize Pool | $9,000 |
| Winner | SpokenMagic (Brazil) |
| First-place Prize | $871 + $756 in bounties |