Weekend Preview: Sunday Main Event, Main Sunday Sweat, and the Mega Deep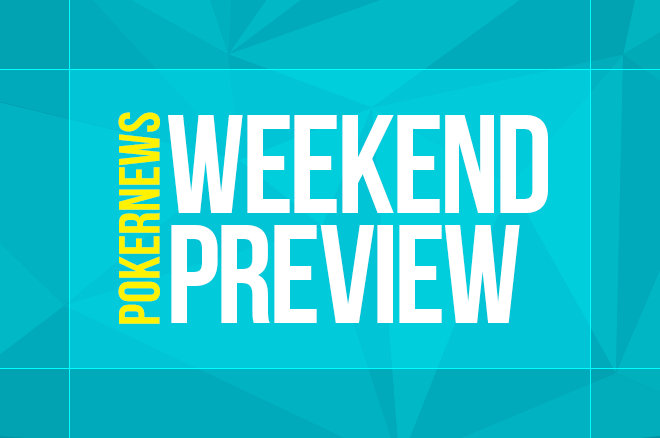 You should already be planning to take a trip to Value Town this weekend, there and be competing in 2020 WSOP Online events, and grinding the PokerStars WCOOP, but what if you want even more fantastic tournaments to play in? That's where the Weekend Preview comes in.
Follow in Benny Glaser's Footsteps By Winning the Sunday Main Event
There's so much going on at GGPoker right now with the 2020 WSOP online being in town that it's easy to forget about the site's standard tournaments. One such tournament is the Sunday Main Event, a $200 buy-in affair with $250,000 guaranteed to be won.
Last week's tournament attracted a 1,583-strong field who created a $291,272 prize pool. Three-time WSOP bracelet winner Benny Glaser was the last player standing in that tournament and he saw his $200 investment swell to a much more useful $44,260.
Buy in for $200, or win your way in via the plentiful satellites, and you'll receive 10,000 chips and play to a 13-minute clock that has blinds starting at 50/100/15a. Late registration is open for three hours and you can re-enter as many times as you wish while late registration is open.
Jim "grousegrind" Lefteruk Wins WSOP Online Event #73: $1,000 NLHE 6-Handed ($299,511)
Battle It Out For a Share of €30,000 at Betfair Poker
The Main Sunday Sweat is Betfair Poker's flagship tournament. This week's shuffles up and deals at 7:30 p.m. CEST and it is going to be superb.
This tournament costs €100 to buy into, although there are more than a dozen €10 satellites available, and for that princely sum you receive 10,000-chips and play to a 10-minute clock where the blinds start at 25/50/4a.
The Main Sunday Sweat is a progressive knockout (PKO) tournament, meaning you win a cash prize for each and every opponent you send to the showers. Should you be the last player standing, you also secure your own bounty which if often larger than the main prize pool's first-place prize!
You'll find late registration is open for 11-levels, or one-hour 50-minutes, and it's possible to make a single re-entry during this time. Limited re-entries are great because it means you have a better chance against the rest of the field, even if they have much larger bankrolls than you.
At least €30,000 will be won by the time the tournament crowns its champion. Will you be walking away with the largest share of the spoils?
Win Up to €5,000 Every Day for Free in the Daily Wheel Deal
Will The $100,000 Sunday Mega Deep Finally Hit Its Guarantee?
888poker must be wondering what it has to do in order to hit the $100,000 guarantee of the Sunday Mega Deep. This tournament has an affordable buy-in and a superb structure yet it seems to fall short of the guarantee every single weekend.
The Sunday Mega Deep on August 30 will set you back $109 to enter and has, as the name suggests, $100,000 in the prize pool. Everyone starts with the same 50,000-starting stack and plays to blinds starting at 150/300/40a that increase every 12-minutes.
If you check out the blind structure you'll notice there are no significant jumps in it at all. For example, Level 11 is 1,000/2,000/250a yet Level 15 is still only 2,000/4,000/500a. It takes the tournament 48-minutes for the cost per round to double!
Not only does this even inexplicably miss its guarantee on a regular basis, there are many ways to qualify for it. Satellites start at an affordable $5 and there are even freerolls taking place that award $109 tickets. What more could you want?
Be Part of 888poker's Biggest Festival Ever
---