Weekend Preview: 888poker Sunday Sale, Unibet Supernova, and Sunday Million Returns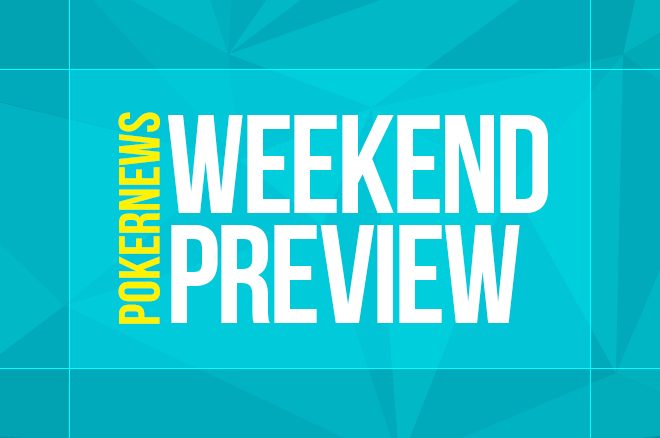 The weekend is almost upon which makes now the perfect time to bring you the latest edition of the Weekend Preview. Keep reading to check out three (actually there are five) fantastic online poker tournaments that deserve your attention this weekend.
Play 888poker's Biggest Events For Half Their Usual Price
Massive value awaits in a trio of 888poker's biggest Sunday tournaments because they are receiving the Sunday Sale treatment. For the uninitiated, the Sunday Sale sees a selection of 888poker's tournament have their buy-ins slashed by half, making them more accessible to the site's customer base.
The $100,000 Sunday Sale Mega Deep is the first of the Sunday Sale trio to look at. $55 is the buy-in for this weekend's event, which is really low for a $100,000 guaranteed online tournament.
Sunday Sale ran last week and was won by the United Kingdom's Charlie "chazcombes" Combes who walked away with $17,000 for his $55 investment!
An hour later, at 7:30 p.m. CEST, the $15,000 Sunday Sale Monsoon shuffles up and deals. $15,000 is guaranteed for a $27.50 buy-in. If this week's tournament follows in last week's footsteps, you can expect a top prize in the region of $4,454 which was won by Sweden's "MakanHolm".
Lastly, the $20,000 Sunday Sale Whale is available to enter for $160 instead of the usual $320. This tournament always attracts some superb players, one of which, "Weeman235", took down the August 2 edition for $6,141.
All of these Sunday Sale tournaments have satellites available from a single cent, yes, $0.01, are available! There's no excuse not to try and play in them.
Earn 10% rakeback when you register early for 888poker MTTs
Are You Ready For the Unibet Poker Supernova?
Unibet Poker's flagship weekly tournament goes by the name of Supernova and it is a fantastic event. The buy-in is €100 (€90+€10) and for that everyone receives 15,000-chips and plays on nine-handed tables to blinds starting at only 15/30/4a. These increase every 12-minutes and late registration is open for the first 15-levels. Get ready to being your A-game to the tables from 7:00 p.m. CEST on August 9.
This tournament usually attracts the full stable of Unibet Poker's sponsored pros, so expect to see the likes of Ian Simpson, Dara O'Kearney, and David Lappin grinding away and hunting for glory.
The last two €20,000 Supernova tournaments Unibet Poker ran saw 253 and 254 players, meaning there were prize pools of €22,700 and €22,860 up for grabs.
"Maggarararar" took down the former and turned their €100 into €4,658. The latter was won by "wewtrey" triumphed in the latter and saw their bankroll swell by a similar amount, namely €4,676.
Satellites for this weekend's Supernova are available with €2, €5, and €10 buy-ins. There are also €2 buy-in flip tournaments you can enter where everyone is set all-in before the flop and Lady Luck determines the seat winners.
Don't miss out on the €52K Summer Bootcamp
Sunday Million Returns to PokerStars
PokerStars welcomes back its Sunday Million tournament at 7:00 p.m. CEST on August 9 after a brief hiatus due to the Stadium Series. It returns with its usual $109 buy-in and whopping $1 million guaranteed prize pool. This week's edition has a special structure that sees the tournament run across two days.
Day 1 will see several thousand grinders hit the PokerStars tables with the shared goal o reaching Day 2. The first day ends after eight-hours 50-minutes with the surviving players sitting back down at 7:00 p.m. CEST on August 10 to complete the tournament.
There's never a shortage of satellites in any PokerStars tournament and that is certainly the case for this weekend's 2-Day Sunday Million. All Sunday Million satellites are affordable as their buy-ins start at a mere $1.10 and increase up to $22.
The best value Sunday Million satellite takes place at 5:05 p.m. CEST on August 9. It only costs $11 to join the fun but PokerStars is guaranteeing a staggering 150-seats will be won! You can even win your way into this $11 Mega Satellite for only $1.10, amazing!
$52M paid out during the PokerStars Stadium Series!
---