UK & Ireland Sunday Briefing: Beresford and Farrell Win Big at GGPoker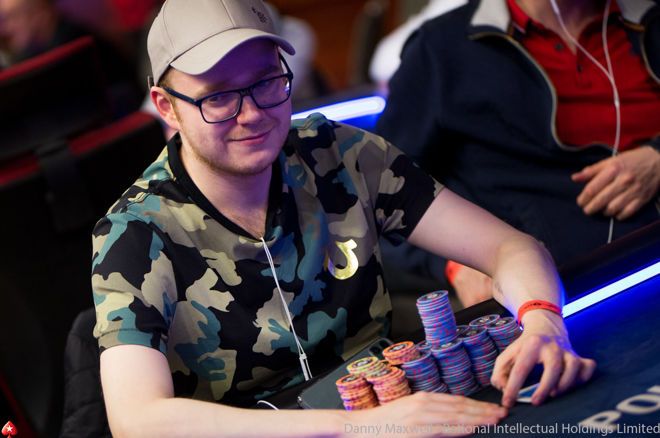 British duo Conor Beresford and Ben Farrell both won big at GGPoker this weekend. Beresford won a Sunday major at GGPoker while Farrell finished second in one after a heads-up chop.
The Beresford victory came in the High Rollers Big Game Hunter, a $1,050 buy-on affair that attracted a field of 219-entries. Beresford eventually found himself heads-up against Brazilian sensation Bruno Volkmann and he got the job done to secure a $46,668 payment, $25,343 of which stemmed from the bounties he collected along the way.
Farrell's score was larger; it weighed in at $57,982. he actually won more than Manig Loeser who is credited with taking down the tournament because the last standing pair struck a deal when heads-up.
Earlier at the final table, "LITIS" of the United Kingdom helped themselves to a $34,691 third-place prize.
Some of the other notable scores from GGPoker tournaments included:
"JackKingOff" – second-place in the Sunday Monster Stack $200 for $33,149
Marc "shadykushh" Macdonnell – fifth-place in the WSOP Side Event: $2,100 Bounty Turbo 6-Handed for $24,344*
Toby "shinerrr" Joyce – third-place in the WSOP Side Event: $150 Turbo 6-handed for $13,104
"hectorballer" – seventh-place finish in the WSOP Side Event: $210 Bounty Turbo 6-Handed for $6,700*
Gerard "WRDortmund7" Barclay Wins the 2020 Grosvenor Goliath Online Main Event
888poker saw a handful of our players pad their bankrolls in the site's biggest tournaments.
"redboxer14" reached the final table of the $20,000 Sunday Challenge but was the first casualty at it. This resulted in a $400 prize.
We had the third-place finisher in the A Good Tournament event thanks to "abc12149" almost taking down the $20,000 guaranteed competition. This third-place exit saw abc12149 turn their $100 into $2,500.
There was a similar result for "BeastPewtner" in the $20,000 Sunday Sale Whale, which had a $160 buy-in this week instead of the usual $320. Third-place here yielded a $3,454 score for the British grinder.
Over at partypoker, Thomas Clack finished fourth in the WPT 6-Max Mini Warm-Up and turned $109 into $9,671. Matthew Eardley also secured a fourth-place prize in the $215 WPT 6-Max Turbo Knockout and walked away $4,729 richer when bounties were included.
The final table of the $2,100 WPT-6-Max Turbo Knockout had two of our players at it. Antoni Romanello, brother of recent triple Crown winner Roberto Romanello, busted in fifth for a combined prize worth $9,423. Phil Mighall got his hands on the lion's share of the $200,000 prize pool, namely $44,227 by being the last man standing in the competition.
Daniel Dvoress Wins MILLIONAIRE MAKER for $1.49M
PokerStars proved to be a happy hunting ground for our players, especially for "Fisherman9695" who finished second in the $109 NLHE Stadium Series Afterparty and walked away with a massive $71,578. He was joined on the final table by Paul "Fold Machiii" Dando who busted in sixth for a $18,788 addition to his bankroll. Dando locked up several other cashes on August 9 including a sixth-place finish in the $109 Bounty Builder worth $6,297.
Three of our players reached the final table of the $1,050 Sunday Warm-Up. Luke "Bit2Easy" Reeves had to make do with the $2,349 seventh-place prize while Sam "SamSquid" Grafton collected $3,261 for his sixth-place finish. Conor "1_conor_b_1" Beresford finished fourth in this event and walked away with $8,713.
Check out these other PokerStars scores from August 9.
"pyeman23" – fourth-place in the $215 Bounty Builder for $11,067*
"DubbCitySauce" – fifth-place in the $109 Sunday Cooldown for $8,239*
Gary "GaryT20" Thompson – third-place in the Hotter $109 for $6,140
"aj8691" – fourth-place in the $109 Sunday Kickoff for $4,595
"DedOnTheTurn" – sixth-place in the $215 Bounty builder for $4,358*
Richard "raconteur" Gryko – third-place in the $530 Omania for $4,038
"LuvPoker123" – first-place in the Bigger $109 for $3,125
"Ben_Apart" – fourth-place in the $530 Omania for $2,645
Conor "1_conor_b_1" Beresford – eighth-place in the $1,050 Sunday Cooldown for $2,427*
Patrick "thebigdog09" Brooks – fifth-place in the $109 Sunday Kickoff for $2,420
"Pwndidi" – sixth-place in the $109 Sunday Kickoff for $2,420
Rob "robc1987" Cowen – fifth-place in the $215 NLO8 Sunday Supersonic for $1,438
"FatboyShrek" – third-place in the $109 Bounty Builder for $1,158*
"FatboyShrek" – sixth-place in the $109 Sunday Starter for $715
---