Tournament Spotlight: $1,500 GGPoker WSOP Millionaire Maker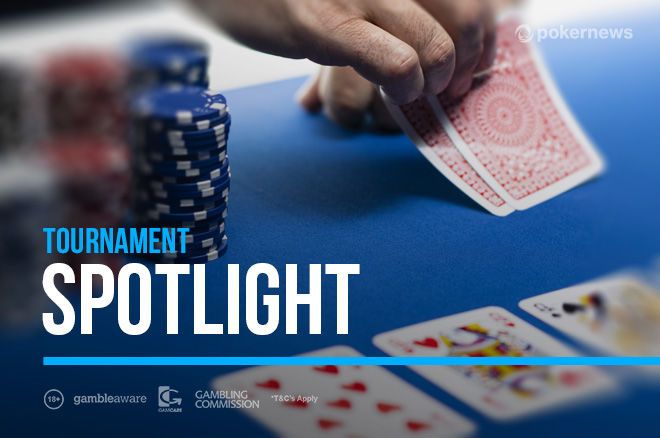 The Millionaire Maker has been one of the most popular tournaments in the WSOP since its inception in 2013 when Benny Chen won his first and only WSOP bracelet along with a healthy $1.2 million top prize.
After all, what isn't to love about a WSOP event that guarantees at least $1 million for first place for a reasonable $1,500 buy-in.
OK, a $1,500 buy-in might not be reasonable to everyone but this tournament can be life-changing for someone. Also, remember that most tournaments with $5,000 or even $10,000 buy-ins don't award $1 million.
This is what makes the Millionaire truly special as it isn't just the big-name pros with seemingly unlimited bankroll able to compete for a chance at a payout most players only dream about.
As you are likely aware, the WSOP has moved online this summer with 54 events of its 85 event schedule taking place at GGPoker from July 19 to Sept. 6 including the Millionaire Maker which keeps its $1,500 buy-in and also guarantees a $5 million prize pool and at least a $1 million to the player that finds WSOP gold in this event.
The prize pools during the WSOP at GGPoker have been absolutely massive and guarantees are getting crushed and it wouldn't be surprising if this happens in the Millionaire Maker as well.
You might be thinking, I can't afford $1,500 to buy into one event. Well, join the club!
This doesn't mean you can't play in this great event as there are direct satellites to this event costing $100 with feeder tournaments starting at just $1.
We imagine $1 is certainly something you can afford, so read on to learn more about the Millionaire Maker at WSOP.
Qualify to the Millionaire Maker for $1 at GGPoker
About the 2020 Millionaire Maker
The WSOP Event #48: $1,500 Millionaire Maker is a three-day event featuring 15 opening flights. As we already mentioned, the tournament boasts a $5 million guaranteed prize pool and the winner will go home with a massive prize of at least $1 million.
Opening flights are ongoing throughout this week at GGPoker with players starting out with a big stack of 50,000 in chips.
The first 14 flights feature 13-minute blind levels and 180 minutes of late registration while the final opening flight on Aug. 2 at 2 p.m. GMT / 10 a.m. EDT is a bit faster with 10-minute blind levels and 140 minutes of late registration.
Players can re-enter once during the late-registration period, making it possible to have up to 30 entries per player in this event.
Those surviving 17 blind levels during any of the Day 1s will advance to Day 2 on Aug. 2 at 6:30 p.m. GMT / 2:30 p.m. EDT where they will compete against other survivors in a deeper structure of 15-minute blind levels until the nine-max final table is reached.
The final table will then be streamed at GGPoker.TV on Saturday, Aug 8 at 6:30 GMT / 2:30 EDT with hole cards displayed until a winner is crowned.
Of course, PokerNews will be covering the Millionaire Maker from the start of Day 2 until a winner is crowned. So you can follow all the action with us!
Previous Millionaire Maker Winners
The Millionaire Maker generated tons of buzz the first year it was introduced in 2013 and met the hype with 6,343 entrants generating a massive $8,563,050 with Benny Chen claiming the $1,199,104 top prize and WSOP gold.
The following year saw a substantial increase in entrants with the tournament attracting 7,977 entrants in 2014 to generate a mind-blowing $10,768,950 prize pool. Jonathan Dimmig put his name on the poker map after winning his first bracelet and the $1,319,587 in this event.
For the next four years, the attendance level never reached the same as 2014 but still featured big numbers with at least 7,000 runners each year. Winners included Adrian Buckley (2015 - $1,277,193), two-time WSOP bracelet winner Jason DeWitt (2016 - $1,065,403), Pablo Mariz (2017 - $1,221,407), and Arne Kern (2018 - $1,173,223).
Last year was something special. The Millionaire Maker attracted a record field of 8,809 entrants to generate a $11,892,150 prize pool.
John Gorsuch went on to win the event for $1,344,930. Gorsuch had a true Cinderella story as he was down to just two big blinds with seven players remaining and battled back until he was the last man standing to claim his first WSOP gold bracelet.
| Year | Winner | Country | Prize Pool | First prize | Entries |
| --- | --- | --- | --- | --- | --- |
| 2013 | Benny Chen | Canada | $8,563,050 | $1,199,104 | 6,343 |
| 2014 | Jonathan Dimmig | United States | $10,768,950 | $1,319,587 | 7,977 |
| 2015 | Adrian Buckley | United States | $9,821,250 | $1,277,193 | 7,275 |
| 2016 | Jason DeWitt | United States | $9,706,500 | $1,065,403 | 7,190 |
| 2017 | Pablo Mariz | Canada | $10,477,350 | $1,221,407 | 7,761 |
| 2018 | Arne Kern | Germany | $9,937,350 | $1,173,223 | 7,361 |
| 2019 | John Gorsuch | United States | $11,892,150 | $1,344,930 | 8,809 |
Sign Up to GGPoker and receive a $600 Welcome Bonus
All PokerNews readers who download GGPoker via our links are entitled to a welcome bonus worth up to $600.
Make your first deposit and GGPoker matches it 200% up to a maximum of $600. It then releases into your account balance in $10 chunks each time you generate 6,000 Fish Buffet Points, which is the equivalent of $60 in rake.
You have 90-days to release as much of the bonus as you can, otherwise, any unreleased bonus is forfeited.