Team Grosvenor Can't Wait For the £100K Gtd Goliath Online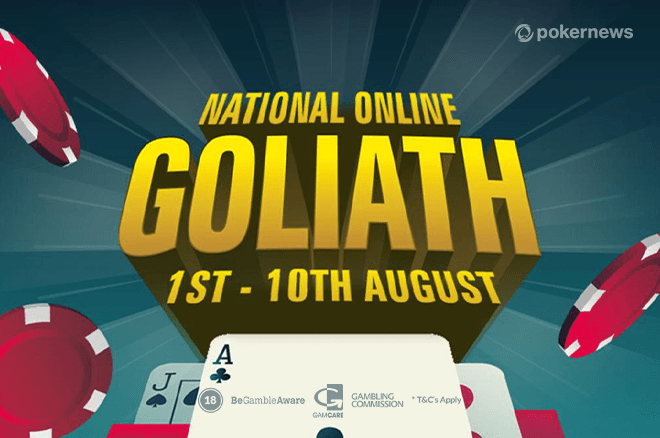 The £100,000 guaranteed Goliath shuffles up and deals online at Grosvenor Poker on August 8. That date can't come soon enough for the British poker community, especially those players who represent Grosvenor as sponsored pros.
We caught up with Jeff Kimber, Joe Beevers, Katie Swift, Rick Trigg, Andy Hills, and Jamie Nixon and quizzed them about the upcoming event. It goes without saying this sextuplet of stars can't wait to hit the Grosvenor Poker virtual felt and battle it out in the online edition of the Goliath.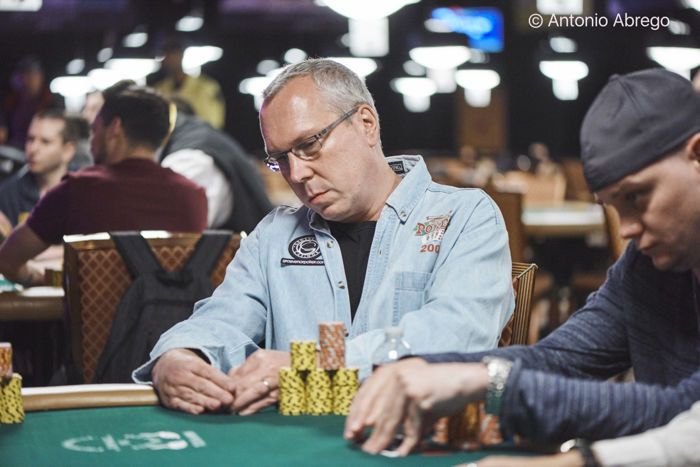 The Goliath's attendance has increased every year it has been run and everything pointed to it hitting 10,000 entries this year. The ongoing COVID-19 pandemic has put paid to live poke for the foreseeable and many operators, Grosvenor Poker included, have taken their live events into the online arena. It's obviously disappointing for those who love live poker, but the Team Grosvenor pros are quite philosophical about the change.
"Coventry was fast running out of space," said Joe Beevers. "I'd like to think it's natures way of giving Grosvenor an extra year to plan for the huge success Goliath 2021 is undoubtedly going to be."
Play in the £100K Goliath for only £0.25
Live Specialist Looking Forward To Returning To His Roots
Andy Hills thrives in the live poker world and has cashes in 31 different countries, the fifth-highest total of any poker player ever. He'll miss the atmosphere of the live setting the most.
"Obviously I love live poker, and the atmosphere at the Ricoh is electric. I'll miss the buzz and the mass congregation of poker enthusiasts from all over the country. However my roots are online, and getting to play the event on Grosvenor Poker is the next best thing. It will be the first year since Goliath's inception where we don't see an increase in numbers, but I believe it will be the best circa-£100 tournament of the year online. We've already seen incredible numbers in the side events and I reckon the Main will exceed its guarantee."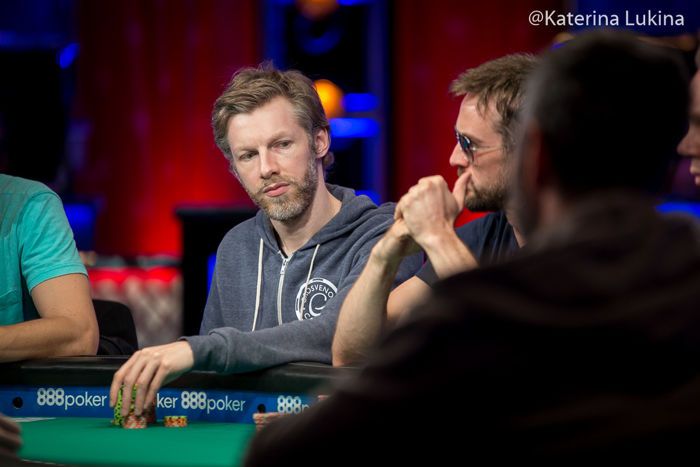 Jamie Nixon is the polar opposite, he grinds countless hours online while streaming his play at Grosvenor Poker. He admits moving such a huge event online is not what he expected, but he plans to make the most of a difficult situation.
It's a Weird Situation and a Weird Time
"It's a weird situation and a weird time we're in at the moment but I'm loving the fact that it's gone online. It's been seen that moving these events has been hugely successful so far and who knows how many will play online. I stream on Twitch for Grosvenor and it gives me an opportunity to stream for more players who wouldn't usually be online if it wasn't for Goliath."
Rick Trigg specialises in online poker tournaments so Goliath Online is right up his street.
"I think moving online is great for a change of pace, plus we get to see what these live guys have got when it comes to online"
Shots fired from Trigg! Let's hope he outlasts his teammates this week!
The history of the ever-growing Goliath
Kudos to Grosvenor
Jeff Kimber believes the Goliath is the closest you can get to a bustling Amazon Room at the WSOP in Vegas without leaving the country. While he's disappointed not to be spending a week in Coventry (I don't think anyone has ever said that previously – Ed), Kimber is delighted to be able to play a whole week of tournaments culminating in a huge Main Event.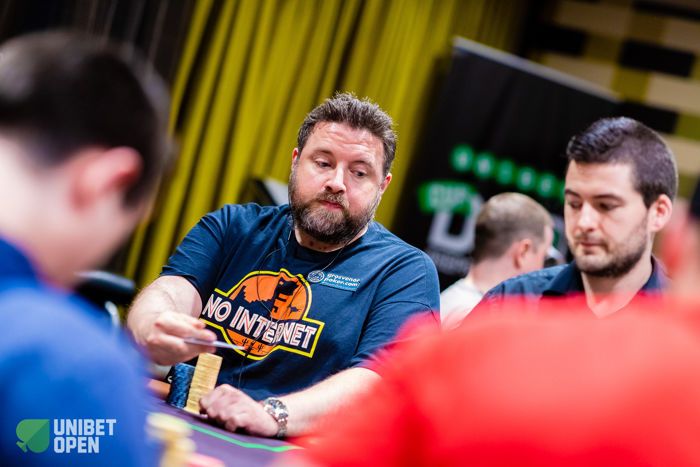 "Kudos to Grosvenor. They took the decision early enough that their flagship event just wouldn't be possible and went about setting up a whole week of online poker, headlined by the Goliath Main Event with a £100K guaranteed for a £125 entry. There won't be 10,000 entries, but there will no doubt be over 1,000 and it'll be great."
Katie Swift finished second in the 2015 edition of the Goliath and, rightly so, has mixed feelings about switching online. Swift says she's most excited about the new opportunity created by Grosvenor Poker who have worked tirelessly behind the scenes to create a schedule for pros and recreational players alike. Swift was quite philosophical when asked about Goliath switching online.
"Obviously there is some disappointment felt that the live Goliath as we know and love it had to be cancelled, especially for what would have been an amazing 10th year anniversary celebration. For me, I adapt pretty well in tough situations, so embrace any new challenge positively. Zero point thinking of what might have been and wasting energy. Best to just focus on the present and embrace it positively."
Swift Favourite For Glory Among Team Grosvenor Pros
All the team Grosvenor members are gunning for glory and the several of them believe if they don't take down the event it will be Swift who does.
"I'd put my money on Katie Swift," said Jamie Nixon, "She's got the experience of a Goliath final table and will be looking to improve on her best result."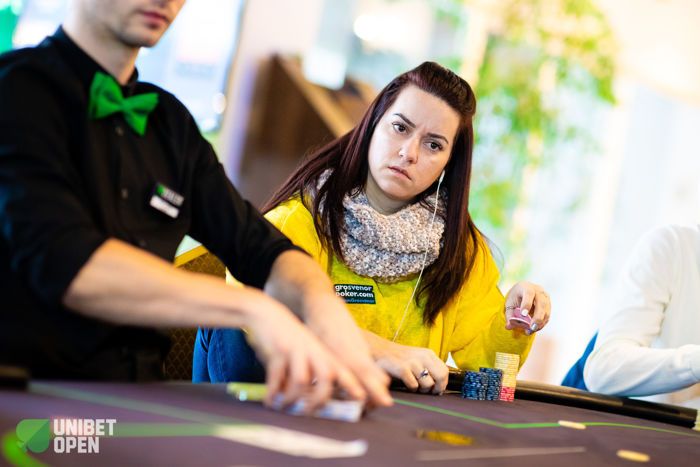 Beevers mirrors Nixon's thoughts, but Swift believes Trigg has the best chance of glory out of the stable of pros.
"He's an online beast! Relentless, fearless powerful, and a natural pure talent at the tables." High praise indeed.
Four Big Winners in Goliath Side Events
Don't Count Anyone Out
Hills believes every Goliath entrant has a chance of walking away with the title because the structure rewards patience, skill, and adaptability.
"Don't count anyone out. I can't stress enough that everyone has a chance in the Goliath."
Remember how Trigg fired a few shots broadside earlier, Kimber got in on the banter too. After highlighting the credentials of his teammates, Kimber couldn't help having a sly dig at them.
"My other teammates are definitely among the toughest opponents I'll be up against this Goliath, but I'll like nothing more than knocking one of them out!"
One of the features that stands out when you look at the Goliath Main Event in any details is its superb structure, especially when you consider the tournament only costs £125 to enter.
Both Beevers and Trigg believe the event has "an amazing structure for a £100 buy-in" with Trigg unable to contain his excitement about jumping in and getting involved. Swift calls the structure "an absolute luxury", while Kimber said, "Starting blinds of 100/100, half-hour clock, 25K starting stack and two days of play, it's a poker player's dream!"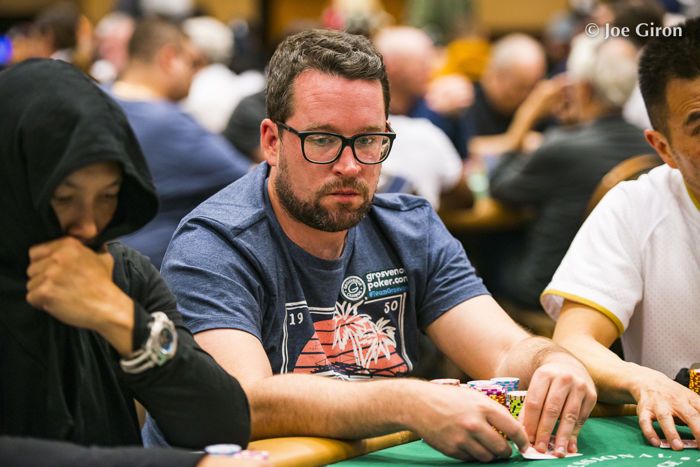 Swift Looking To Become The First-Ever Female GUKPT Main Event Champion
All the Team Pros we chatted with were unanimous is stating winning the Goliath Main Event would be a career highlight. Nixon, who is streaming the event with Phil "The Tower" Heald, is super-keen to get the Goliath title under his belt.
"It would be insane, totally insane. To win such a prestigious tournament would be the highlight of my career so far!"
Nixon's thoughts were echoed by Trigg who said, "it would be a dream come true, especially being a sponsored Grosvenor player."
Kimber has been sponsored by Grosvenor for the past 11 years and has won several Grosvenor events, each one being special to him. Triumphing in the Goliath Main Event would rank right up there with the best of Kimber's results.
"If I was to win Goliath, Grosvenor's flagship tournament, it would be right up there with my World Heads-Up and GUKPT titles, I'll certainly be trying my best to make it happen."
Winning tournaments is something Hills is used to, "it's one of the best feelings in the world" according to him. He wants a trophy if he takes down this £100,000 guaranteed event.
"Do I get a trophy? I think there's a trophy. Please can I have an oversized cup that says I slayed the Goliath?" We hope so, if not, we'll make you one out of cardboard here at PokerNews HQ!
Whoever wins the Goliath Main Event will go down in poker's history books. If that player is Swift, it'll be doubly special.
"Grosvenor are still waiting to crown a female champion in any of their GUKPT or Goliath Main Events. I felt sure it would happen this year during the tour to be honest. It's simply a matter of time. I came close in 2015 when I finished runner-up to Miikka Toikka, so to go one better and win this inaugural Goliath Online Main Event would feel like a dream."
Why Wouldn't You Play The Goliath?
There are £100,000 reasons why you should be playing in the Goliath online Main Event, but don't just take it from us. Get involved in this remarkable event, especially if you're on the fence about playing or trying to win your way into the tournament.
"GO FOR IT! I remember being on the fence about whether to re-enter in 2015. I listened to my sister's advice, went for it and ended up over £46k richer as a result!" said Swift. "Satelitte qualifiers are by far the best route and they start from as little 25p. I won thousands through this route. It completely takes the pressure off your play. You wont regret playing it, but you'd regret missing it."
Hills and Kimber also advocate hitting up the many value-packed satellites running at Grosvenor Poker.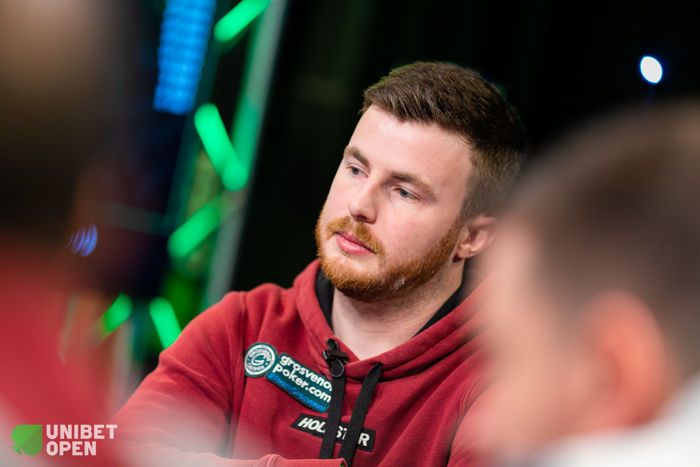 "If you're going to play one £100 comp this year, make it this one. It will be your best shot at a big score, and a great experience getting in the mix with the whole spectrum of 'newbies' through to pros. If you haven't qualified yet, get on Grosvenor Poker and get grinding the satellites," said Hills.
Kimber added, "I'd say if you can afford it, go for it, if you can't afford to buy in for the £125 entry, try some satellites to win a seat and get involved, you really can win a seat for £1 in the flip tournaments, or turn 25p into a £5 token into a £125 seat, either direct or via a £30 stage."
Satellites aren't the only way into this event eight. According to Nixon, you should consider selling a percentage of yourself to friends or family. "This reduces your variance and allows you to play one of the most prestigious tournaments of the year as well as winning your mates loads of money!"
The Goliath is a unique tournament that isn't only frequented by the game's elite. Kimber pointed out that with the exception of Florian Duta, who won the event in 2018, the majority of Goliath's winners have almost all been considered recreational players.
This was confirmed by Beevers, who said: "Online poker these days can be tough. I get why some people may think it's not for them any more. Goliath is different though. It's not just full of regs, it's fun, the standard is amateur, it's people enjoying themselves online like they were in the early 2000's, people even chat in the chat box and you don't usually see that these days. Join in, play, the buy-ins are low, you'll love it!.
Some great advice and insight there, but what it all boils down to is you can make a lot of money for a relatively small buy-in.
"It's easy to say why you should play in the Goliath Main Event," said Trigg. "A hundred quid to enter that you can turn into a five-figure score. Why wouldn't you play?"
Why wouldn't you indeed.
The Goliath Main Event kicks off at exactly 4:00 p.m. BST on August 8 and continues through until 1:00 a.m. before being paused. Play resumes at 2:00 p.m. BST on August 9 and the cards and chips keep flying until one man, or woman, has alll the chips in play. That player will become the first-ever champion of the Goliath Online Main Event. Will that champion by one of the Team Grosvenor stars or will it be you? We don't have long to wait to find out.