PokerStars Stadium Series Round-Up: Over $52M Paid Out; Twitch Record Shattered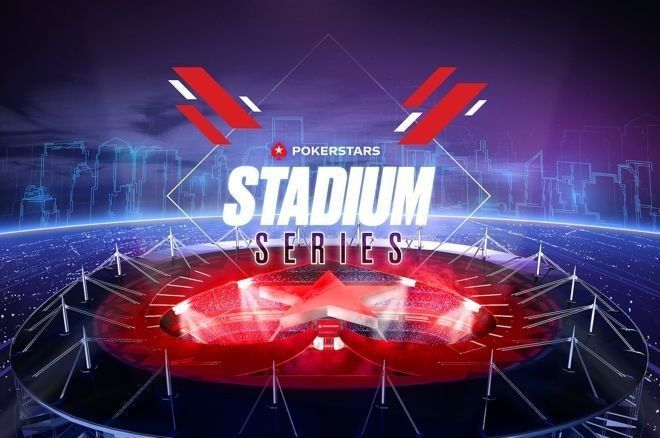 PokerStars paid out more than $52 million during the Stadium Series Heats, Weekly Finals, Grand Finals and the handful of side events. That figure is set to rise with the creation of the Stadium Series After Party on August 16 that has more than $1 million guaranteed.
The $5,200 buy-in Stadium Series Grand Final took place under the watchful eyes of the PokerNews Live Reporting team.
Our team was on hand to watch the $5 million guaranteed $5,200 Freezeout Grand Final - High end in a three-way chop with Maxime "Daghemuneguu" Chilaud finish third for $570,220, Vlada "Vlada2108" Stojanovic bust second for $553,932 and Fernando "fviana" Viana collect the $721,235 top prize.
You can read all about the massive Stadium Grand Finals in their own separate article, here.
Look at the size of these gigantic prizes!
There were some other massive scores enjoyed by players from around the world since we last caught up with the goings-on in the series. Here are some of the highlights.
Scott Margereson Wins the $5,200 NLHE 6-Max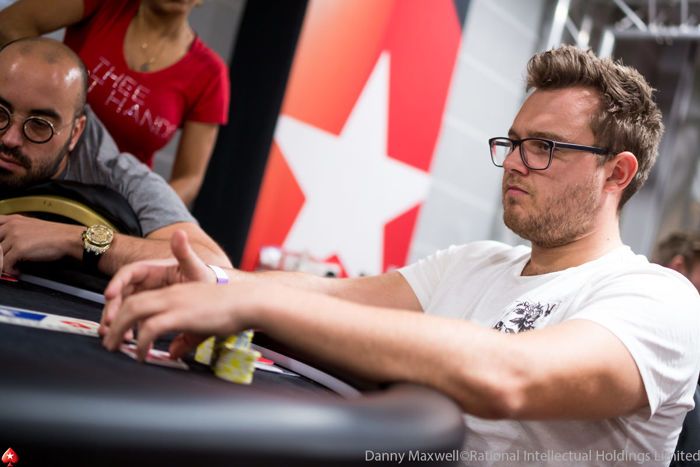 Scott "Aggro Santos" Margereson turned $5,200 into a cool $119,483 by triumphing in the Stadium Series Heat 26-H: $5,200 NLHE 6-Max event. The field, as you'd expect, was ridiculously stacked, especially when the tournament progressed to the final table.
Everyone here was guaranteed almost $32,000 for their efforts and the pay jumps were quite substantial. By the time Fedor "CrownUpGuy" Holz crashed out in third place, the prize money swelled to $70,429.
Heads-up pitted Margereson against Simon "C. Darwin2" Mattsson and it was Margereson who came out of the one-on-one battle unscathed. Victory weighed in at $119,483 with Mattson banking a still-impressive $91,733.
Talbot Wins Another Stadium Series Event
Parker "tonkaaaa" Talbot helped himself to $261,489 in the $2,100 Weekly Final last week and went on to take down the Stadium Series Heat 29-H: $5,200 NLHE Progressive Knockout for an additional $151,916, with bounties included.
Talbot locked horns at the final table with the likes of Rui "RuiNF" Ferreira, and Mike "SirWatts" Watson before taking on Thomas "WushuTM" Muehloecker heads-up for the title. Talbot brushed aside Muehloecker and resigned him to a consolation prize worth $77,853.
Astedt Takes Home $230K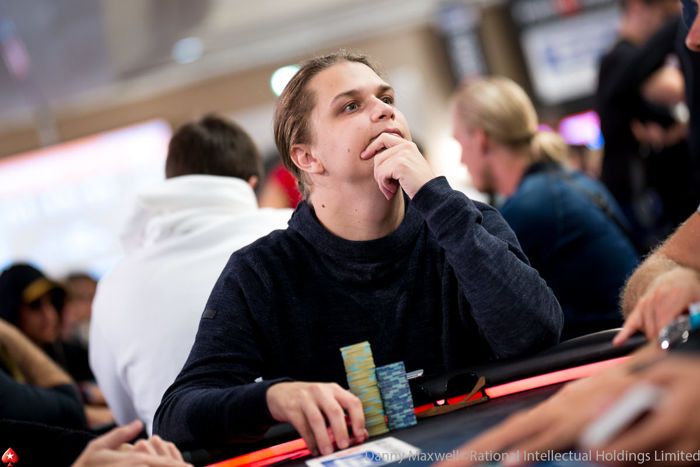 Niklas "Lena900" Astedt is one of the most feared and respected tournament grinders of all-time. He added to his already glowing reputation, if that's even possible, by winning the Stadium Series Heat 30-H: $10,300 NLHE event.
Exactly 100 players bought in and they all now lay in Astedt's wake. The final table was packed tight with the best poker talent in the world. Nobody shone as brightly as Astedt, however, and he secured another $230,434 after sending Jon "apestyle" Van Fleet home in second-place, which saw Van Fleet pad his bankroll with $176,979. Just look at this final table and its payouts.
| Place | Player | Country | Prize |
| --- | --- | --- | --- |
| 1 | Niklas "Lena900" Astedt | Sweden | $230,434 |
| 2 | Jon "apestyles" Van Fleet | Canada | $176,979 |
| 3 | despedespi33 | United Kingdom | $135,924 |
| 4 | Sam "Lrslzk" Kelopuro | Finland | $104,393 |
| 5 | Jason "JASON.MAC100" McConnon | United Kingdom | $80,176 |
| 6 | Vyacheslav "VbV1990" Buldygin | Russia | $61,577 |
| 7 | Konstantin "krakukra" Maslak | Russia | $47,293 |
| 8 | Pieter "XMorphineX" Aerts | Belgium | $36,322 |
| 9 | girafganger7 | United Kingdom | $27,896 |
You don't need to spend a lot to win big at PokerStars
Germany's "TheRealKnossi" Smashes Twitch Poker Viewers Record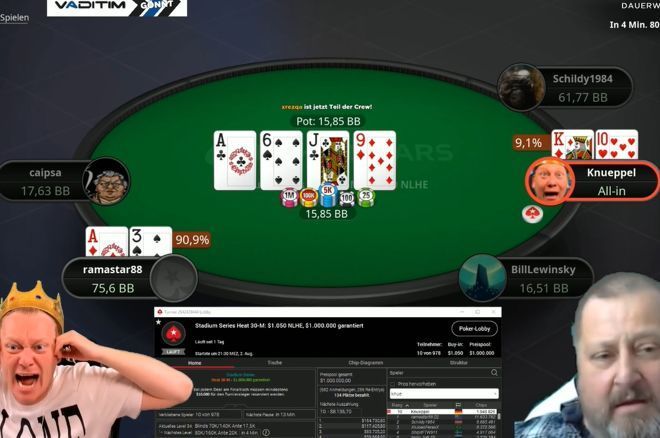 Nobody really expected someone to break Lex Veldhuis' Twitch viewer record other than Veldhuis himself. The Dutch PokerStars Pro drew in as many as 50,000 viewers during his deep run in the SCOOP Main Event.
That record was blown out of the water when Frank "Knueppel" Stockhaus made a deep run in a $1,000 Stadium Series event. "Knueppel" was railed by Jens "TheRealKnossi" Knossalla, a German entertainer with more than one million Instagram followers.
"Knueppel" managed to hit a miraculous river twice on the final table bubble before going on to finish in second place for a huge $117,425. Their viewers topped more than 92,000 as they railed them to Knueppel's largest career score! That is going to take some beating!
Massive congrats to @TheRealKnossi for breaking my TwitchPoker viewer-record. Actually... he smashed it, from 58.53… https://t.co/kbDCVOhFP5

— Lex Veldhuis (@LexVeldhuis)
---
Get Involved in the Stadium Series After Party!
PokerStars has created a quartet of After Party Phased events to bring the curtain down on the Stadium Series.
These have buy-ins of $1.10, $11, $109, and $105 with guaranteed prize pools worth $100,000, $250,000, $500,000, and $1,000,000 waiting to be won. There are plenty of Phases to enter, survive your Phase 1 by reaching the final 10% of the field to progress to the Phase 2 where the juicy prize pools are awarded.
---
The Stars Group is a majority shareholder in Oddschecker Global Media, the parent company of PokerNews.