Nascimento Still Leads the Charge for the GGMasters POY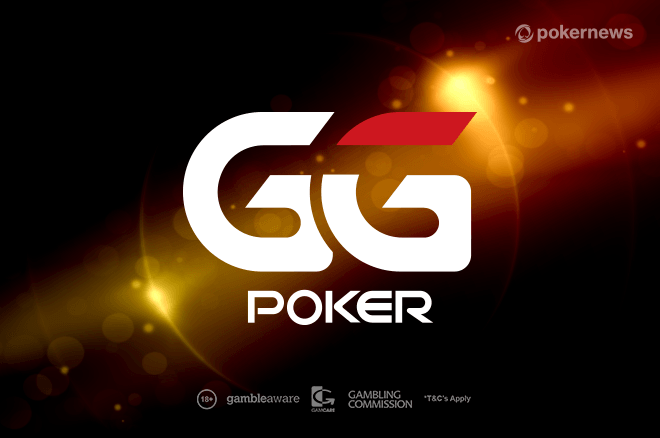 We're more than halfway through the calendar year and the race is well and truly on for the title of GGMasters Player of the Year. Not only does this winner receive bragging rights over their peers, they also receive a $500,000 sponsorship package from GGPoker.
Players earn points for finishing in the money in the weekly GGMasters tournament. This $150 buy-in freezeout has a cool $500,000 guaranteed each week and attracts an eclectic mix of seasoned professional players and keen amateurs. The plentiful cheap satellites mean the field always has its fair share of players who are taking a shot.
Brazilian grinder Ricardo "Sambalele" Nascimentio is the man to catch at the top of the Player of the Year table. He's managed to accumulate 1,903.80 points to date thanks to an outright victory and a handful of in-the-money finishers.
Nascimento holds a 139.03 point lead over his nearest rival "Luka Donkbet" of Canada. That seems a large gap to bridge but the GGMasters is growing all the time which means the points on offer are too because they're linked to the number of entrants and your finishing position.
10 things you didn't know about the WSOP at GGPoker
| Place | Player | Country | Points |
| --- | --- | --- | --- |
| 1 | Ricardo "Sambalele" Nascimento | Brazil | 1,903.80 |
| 2 | Luka Donkbet | Canada | 1,764.77 |
| 3 | Interlace | Turkey | 1,640.97 |
| 4 | NoodleMuncha | Brazil | 1,604.10 |
| 5 | gokchinees! | China | 1,584.63 |
| 6 | Bluffyouguys | Hong Kong | 1,581.35 |
| 7 | PraiaBrava | Brazil | 1,559.03 |
| 8 | Vinicius "BleyBley" Perri | Brazil | 1,548.57 |
| 9 | Vladiator13 | Lithuania | 1,540.59 |
| 10 | BadReligion | Brazil | 1,506.53 |
Last weekend's champion was "Bluffyouguys" of Hong Kong. They struck a deal when play was four-handed and walked away with $56,792 for their efforts. The points for outlasting 4,105-opponents were enough to slot them straight into sixth place, going to show that it's never too late to try climb the GGMasters POY leaderboard.
Satellites Are Running Now
The GGMasters is still taking place despite GGPoker's focus being on the World Series of Poker right now. More players on the site each day, especially Sundays, mean the GGMasters is seeing massive fields compete for the title.
Satellites start at only $1.50 and they run around the clock. Be aware, these GGMasters satellites automatically register you for the next available tournament and it isn't possible to unregister if you win a seat.
You can now buy pieces of action on Day 2 of WSOp events
Sign Up for a GGPoker Account Through PokerNews
If you want to play in the WSOP 2020 Online on GGPoker, you'll need to sign up for an account. By downloading GGPoker via PokerNews entitles you to a welcome bonus worth up to $600. Your first deposit is matched 200% up to a maximum of $600, setting you up nicely in time for the WSOP Online.
The bonus releases into your account in $10 increments each time you earn 6,000 Fish Buffet Points, which is the equivalent of $60 in rake or tournament fees.