Easy Money for Mid-stakes Unibet Players in the €250k GTD Summer Circuit Series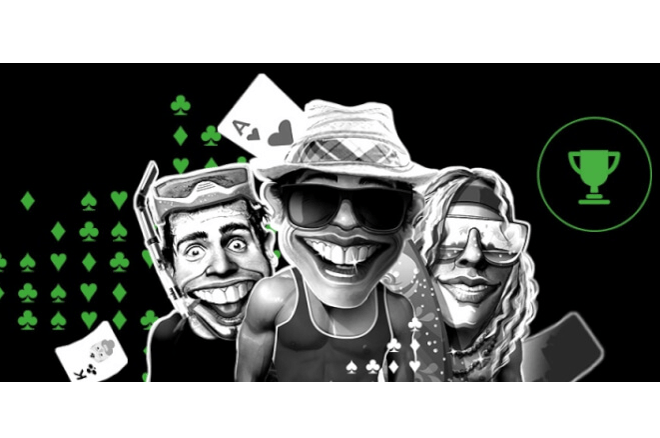 Unibet Poker Ambassador Ian Simpson shares some news about the upcoming Unibet Summer Circuit Series with details about the festival, satellites and leaderboard!
The Unibet Summer Circuit Series comes with €250,000 guaranteed across 40 tournaments with an extra €10,000 up for grabs thanks to the overall leaderboard. Head to Unibet Poker to check it out!
Play on Unibet Poker Straight From Your Browser - No Download Needed!
I can almost hear a collective groan from the tired out poker players as yet another series is announced. Those fatigued warriors are the first reason why the Unibet Summer Circuit Series is going to be extremely valuable for the mid stake grinders. A lot of very good players will be taking down time after having barely left their desks during lock down.
That also leads into the second reason the Unibet Summer Circuit Series will be so juicy. Unibet haven't been shy with their guarantees at all and the whispers behind the scenes are that overlay is expected. €250,000 is guaranteed across 40 tournaments.
With so many grinders taking a break, and the hot weather luring people away from their desks it seems likely that Unibet will be adding to the prize pools of many of the 40 tournaments. If Unibet had asked me I might have said that it's not the right time for a series for the above reasons. It almost looks like I've coerced Unibet into this series for my own personal gain since it's so perfect for a mid-stakes grinder like me. In reality, they just don't mind topping up any of the missed guarantees and giving some value back to the players after having such a good first quarter.
---
---
The third reason this series is so juicy is the €10,000 leader board. If your performance gets you into the top 80 in the rankings, you'll get yourself some cash back. If your performance gets you the top spot in the leader board you'll net an extra €2,500 for your efforts.
The buy ins for this series range from €25 up to €200. But only 4 tournaments have buy ins of €100 or bigger, if those are stretching the budget, they are accessible via satellites. The series is also only 10 days long. That makes the leader board a lot more accessible than some of the longer festivals.
So, I'll definitely be grinding this entire series and chasing the leader board. I've apologised to my wife in advance for being glued to my desk for 10 days straight, and promised her a holiday to somewhere exotic to make up for it. How exotic depends on how I perform in the series of course. I'm hoping I can take her to Barbados and not have to disappoint her with another trip to Blackpool.
My journey will be available for all to see over at twitch.tv/iansimpsonpoker as well as on the newly launched Unibet Open Twitch channel
---
Download Unibet Poker and Grab Your €200 Bonus
You're going to need a Unibet Poker account in order to start any Challenge or Missions. Those of you who have one, go right ahead! If you don't have an account, download Unibet Poker via PokerNews for a welcome bonus worth £500.
Unibet rewards you with cold, hard cash each time you hit specific rake milestones. For example, you receive €1 when you rake €2 and an additional €4 once you've generated €10 in rake.
| Level | Rake | Cash reward |
| --- | --- | --- |
| 1 | €2 | €1 |
| 2 | €13 | €4 |
| 3 | €100 | €20 |
| 4 | €600 | €100 |
| 5 | €1660 | €350 |
The bonus expires 60-days after you create your account so get your grind on and see how much cash you can earn.