UK & Ireland Sunday Briefing: Massive Score For Simon Higgins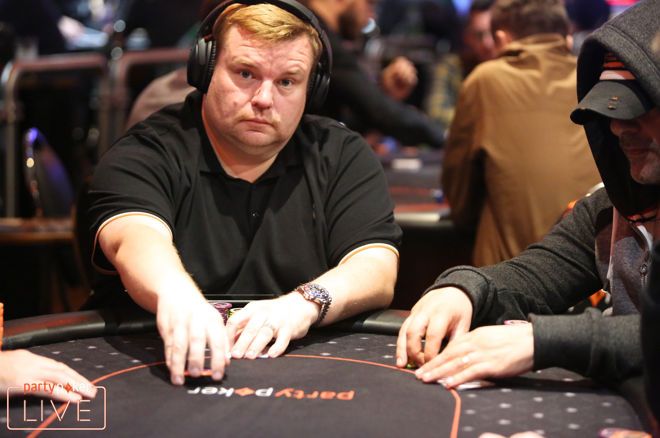 Simon Higgins warmed up for the upcoming WSOP at GGPoker and the WPT World Online Championships at partypoker by padding his bankroll with more than $130,000.
Higgins was one of 1,609 players who made it through to the final day of the Global MILLION$, a $1 million guaranteed event with a $100 buy-in. Higgins guaranteed himself $8,806 just for reaching the nine-handed final table, but he had his sights set higher, much higher.
When the dust settled, the only player with chips in front of them was Higgins. His reward for outclassing this stellar field? A cool $132,092.
The Irish player using the "Gr4vyB04t" alias was another of our players who was triumphant on July 12. The came out on top of a 372-strong crowd in the $1,000 buy-in High Rollers Main Event and turned their second bullet into a $64,669 haul.
Some of the other highlights from GGPoker involving our players included:
"Xingyun888" – sixth-place in the High Rollers Blade Prime $5K for $35,268
Conor Beresford – fifth-place in the High Rollers Big Game Hunter $1,050 for $15,745*
"Gr4vyB04t" – fifth-place in the High Rollers Blade PLO $5K for $12,571
"Lampard10" – fifth-place in the High Rollers PLO Main Event $1K for $8,043
54 WSOP bracelets to be won at GGPoker!
---
Brits also reached the final tables of two events at 888poker.
"CUJimmie" finished sixth in the $25,000 Sunday Challenge, turning $109 into $1,250. Charlie "chazcombes" Combes finished ninth for $500.
The $20,000 Sunday Sale Whale only cost $160 instead of $320 to enter this week and two more of ou players took advantage of the cut price. "petersmyth" made it to seventh-place before running out of steam. This netted him $1,566. "MrCoals" went deeper, eventually busting in fourth-place for a $3,425 score.
Win $1K With the 888poker Hand of the Day
---
PokerStars, once again, proved to be a happy hunting ground for players calling the UK and Ireland home.
Sam "SamSquid" Grafton won the $530 Sunday 500 for $6,204 including bounties. The Sunday 500 used to be a massive weekly tournament but, strangely, only 28 players bought in this week. Still, Grafton showed his class and emerged from the short battle victoriously.
There was also a victory for "DavyJones922" who won the Bigger $109. The British grinder finished on top of the 896-strong field after striking a deal with "jonhf90" of the Netherlands. DavyJones922 collected $12,950 as part of that deal.
Who else won chunky prizes from PokerStars events on July 12? These players:
"ArtHouse2011" – second-place in the $1,050 Sunday Supersonic for $18,824
Keith "Kungfumonk" Johnson – third-place in the $1,050 Sunday Supersonic for $14,452
Tyler "wonderboy222" Goatcher – third-place in the $1,050 Sunday Warm-Up for $10,892
"!Mp!yaw" – second-place in t he Hotter $109 for $8,196
"readaBet" – fifth-place in the $109 Bounty Builder for $7,558*
Sam "SamSquid" Grafton – fifth-place in the $1,050 Sunday Warm-Up for $6,105
"1MTM91" – second-place in the $215 NLO8 Sunday Supersonic for $3,420
Dan "judgedredd13" Charlton – fourth-place in the Hotter $215 for $3,379*
"MarcGregor89" – sixth-place in the $109 Sunday Kickoff for $2,245
Tyler "wonderboy222" Goatcher – eighth-place in the $1,050 Sunday Cooldown for $2,095*
Toby "sadface11" Joyce – third-place in the $109 PLO Omania for $1,740
"adamyor125" – fourth-place in the $109 Sunday KOmanaia for $1,394*
"lanntheclever" – fourth-place in the $109 Sunday Starter for $1,194
"GodLuck" – sixth-place in the $109 PLO Omania for $664
$5M Gtd Main Event? That'll be the PokerStars Stadium Series
---