Check Out the New PokerNews Twitch & Win a Free $400 COLOSSUS Ticket!
Yori Epskamp
Chad Holloway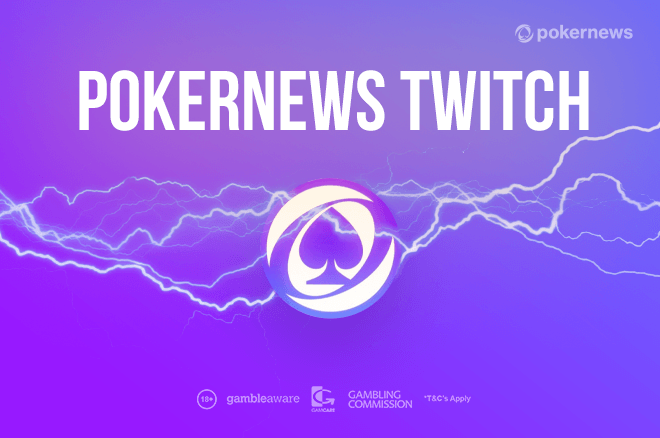 The PokerNews live reporting team is on top of all the World Series of Poker action this summer, with bracelet coverage of all 31 events on WSOP.com and 54 events over at GGPoker. However, our coverage just got amped up a little. Besides our traditional updates, the PokerNews Twitch stream is back to bring direct coverage from the digital arena.
PokerNews will be streaming on Sundays, Tuesdays, and Wednesdays, focusing on all the action over at GGPoker. The stream will be hosted by Jesse Fullen and an array of co-hosts will rotate in and out alongside him to commentate on the action. Sarah Herring and Adam Owen will join on commentary during the opening night.
The nex live stream will kick off on Sunday 26 July at 7p ET / 4p Pacific and will focus on the conclusion of Event 40: $2,500 Pot-Limit Omaha.
Check out PokerNews Twitch right here
Exciting Giveaways
Throughout the WSOP on GGPoker, plenty of freebies will be given away to those that tune in for the action, such as e-books, Raiser apparel, and a LearnPokerPro membership.
To celebrate the relaunch of its Twitch channel, PokerNews will award a FREE entry right into Event #41: $400 COLOSSUS! All you need to do to win is tune in, follow our Twitch channel, and have your GGPoker nickname ready. If you're the lucky winner at the end of the night, you'll receive your entry within 24 hours. You need to be eligible to play on GGPoker in order to receive your prize.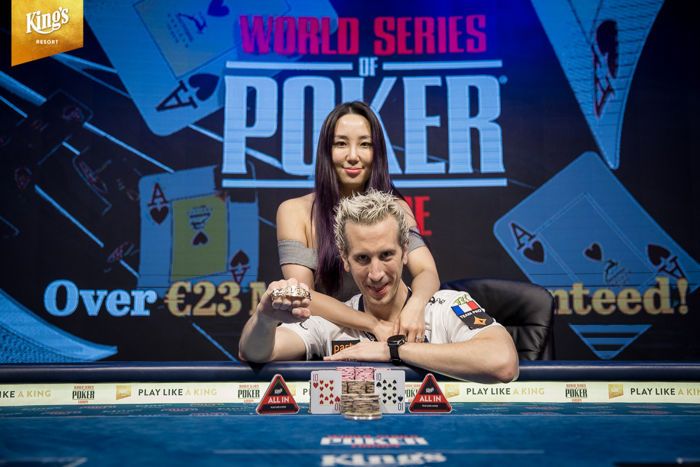 Join PokerNews on Discord
There's more exciting news for poker fans around the world, especially those following the 2020 World Series of Poker online bracelet events on both WSOP.com and GG Poker.
Given it's a virtual series, we thought players and fans should have an interactive platform in which to engage with one another, as well as us here at PokerNews. That's why we've created a PokerNews Discord server and are inviting you to join our new community.
Discord specializes in text, image, video, and audio communication between users in a chat channel. It's a digital message board where you can share your thoughts with others who also love poker. The Pokernews Discord will give you a place to get caught up on whats going on in poker today and a place where you can share your thoughts with others.
Click Here to Join the PokerNews Discord Server
Sign Up for a GGPoker Account Through PokerNews
If you want to play in the WSOP 2020 Online on GGPoker and be eligible to win a free $400 COLOSSUS ticket, you'll need to sign up for an account. By downloading GGPoker via PokerNews entitles you to a welcome bonus worth up to $600. Your first deposit is matched 200% up to a maximum of $600, setting you up nicely in time for the WSOP Online.
The bonus releases into your account in $10 increments each time you earn 6,000 Fish Buffet Points, which is the equivalent of $60 in rake or tournament fees.