Poker Mourns The Loss of Mel Lofthouse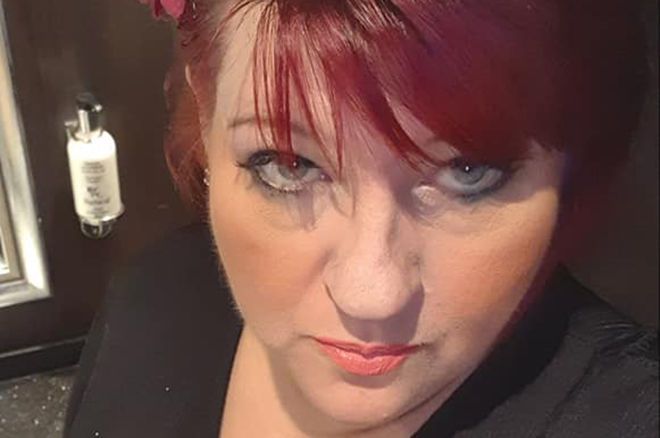 The poker community is mourning the loss of Mel Lofthouse after she passed away on July 16.
Mel was previously part of the PokerNews family but was better-known for her roles as a poker dealer and tournament director. She was a typical "Yorkshire lass" who wore her heart on her sleeve, spoke her mind freely, was supremely confident in herself, and had a smile that lit up the room.
I only had the pleasure of meeting Mel a handful of times over the years but I always came away smiling from our encounters. Mel had the ability to put everyone at ease and would welcome jokes and quips at the tables.
It wasn't only dealing and directing that Mel excelled at because she was an accomplished poker player in her own right. Once sponsored by Betfred, Mel recorded 30 live poker tournament cashes, including a trio of victories, on her Hendon Mob profile that totalled almost $43,000. Her largest score weighed in at £6,578, Mel's reward for a runner-up finish in a £110 buy-in tournament in Brighton back in 2005.
Poker gave thousands of people the chance to meet Mel and everyone who had that opportunity is better off for it. Mel was one of the kindest, most caring people you could ever meet, someone who would give you her last penny and if she didn't have a penny she'd find someone who did. The sheer number of people leaving messages on Mel's Facebook page is a testament to the person she was. She touched the hearts of so many people, helped them through dark days, and will be sorely missed by all.
Mel struggled with health issues for the past couple of years, yet still went out of her way to be positive and bring joy to other people's lives. Her 15-year-old son, Declan, confirmed Mel's passing on the afternoon of July 16.
There is a GoFundMe page where people can make a donation and help to ease any financial burdens Mel's devastated family now face.
Everyone at PokerNews offers their deepest condolences to Mel's family and friends at this difficult time, especially Declan who Mel's life revolved around.